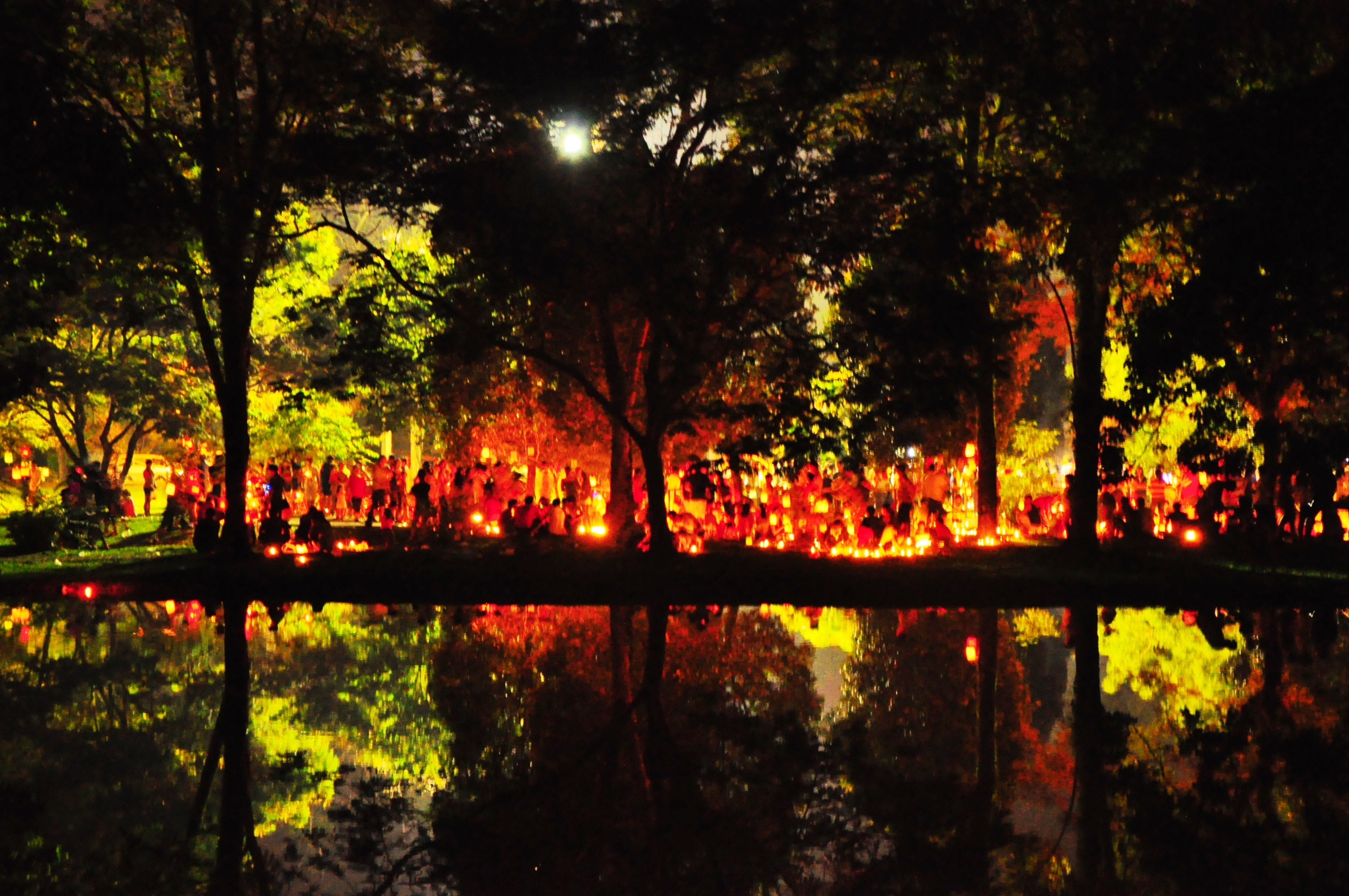 Taiping was founded in violence, which is ironic given that its attractions today are of a gentle nature. Blessed with the first and finest gardens in Malaysia, the British presided over this former tin mining settlement's glory days and though overlooked in recent years, the town occupied an important position in that era when Malaya was one of the most profitable territories of the Empire.

Drive into Taiping, and the visitor will be struck by the greenery -- 64 hectares (160 acres) of exquisitely laid out gardens, and roads lined with century-old angsana (rain) trees that form a leafy canopy. Originally a mining site, Taman Tasik Taiping (Taiping Lake Gardens) was established as a public garden in 1880 and cherished for its beauty.
Featuring 10 scenic lakes and ponds, it is where Taiping residents gather to play -- it was especially beguiling at night during the Chinese Mooncake or Mid-Autumn Festival (eighth month of the Chinese lunar calendar), when the lawns filled with families lighting candles, lanterns and fireworks, the lights reflected in inky, still water (pictured).
These days a zoo - Malaysia's first -- and a night safari are located within the gardens, close to the foot of Bukit Larut (formerly Maxwell Hill). Its 34 acres are home to more than 180 species of animals, and is the only zoo in the north of peninsular Malaysia.
Nature lovers have plenty to do in Taiping. There is trekking on Bukit Larut, swimming in the "Burmese pool," and there is camping at the Matang mangrove swamp about 15 miles away. At Sentosa Villa, about 15 minutes' walk from Bukit Larut, guests can stay amid four acres of paths, pools and jungle fringes where dusky leaf monkeys play.
According to a local nature guide, there are three kinds of monkeys in the Taiping area: the dusky leaf, pigtail macaque and long-tailed macaque. I saw two kinds of monkey without looking very hard -- on a nature trail you might also expect to see flying foxes, wild boars and civet.
Walking to a waterfall on Bukit Larut, we stopped at the Sri Thandayuthabani Temple, an important site of Hindu worship since 1800. Swami Saravanan happily posed for pictures and told us (though not in English) about the rail for "measuring wisdom" that was made by a saddhu (holy man) more than two centuries ago and brought to the temple in 1907 from a point on the hill where the British wanted to build a swimming pool.
The town eventually known as Taiping was the first in the Malay States to be established by the British and owed its birth to the discovery of tin in the state of Perak in 1848, which attracted Chinese miners and their secret societies to the area.
In 1861 the first of four conflicts known as the Larut Wars began, sparked variously by squabbles over water, gambling and an adulterous affair. The Straits Settlement Penang Chinese, perturbed that their investments were being destroyed, sought intervention from the British in 1873 during the fourth war, which also involved a Perak royal family fighting its own succession battle.
The need to restore law and order in Perak led to a new British policy concerning intervention in the affairs of the Malay States which resulted in the Treaty of Pangkor. This played a significant role in legitimizing British control in Malaya.
As a state capital fueled by a boom in tin-mining, Taiping was a pioneer in many areas of civic life, achieving a succession of "firsts" -- first police force, railway, turf club, Anglican Church -- in then Malaya. The number of firsts varies, but 33 seems to be widely accepted.
The First Galleria Taiping opened its initial foray into showcasing these historical firsts in 2011. Housed in a restored former government office building from 1891, it is minutes away from several of the some 30 colonial public buildings in Taiping. These include Victorian-style district offices, Malaya's first post office, first museum and first English educational facility, the King Edward VII School in Station Road.
Anuar Isa, founder and senior curator of the Galleria says that though largely forgotten now, Taiping marked the beginning of the British administration and the "door to enter Malaya."
The galleria celebrates Taiping's golden -- or rather tin -- age between 1875 and 1895, after which Malaya's administrative focus shifted to present capital Kuala Lumpur. Taking inspiration from London's National Portrait Gallery, it focuses on significant British figures in the town's history, such as horticulturalist and colonial administrator Sir Hugh Low and Captain Tristram Speedy, a Victorian adventurer who was assistant British Resident of Larut and named its new settlement Thaipeng, meaning heavenly peace.
"This place is about art, history, tourism and heritage," Isa says. The portraits don't have captions, because visitors are taken on a guided tour. He believes this way they are more likely to remember the information. He wants to learn from history, and is determined those who find their way to the Galleria will too.
Though Malaysian, he seems to take it personally that the achievements of figures such as Sir Frank Swettenham, who established Taiping's markets - another first - aren't better remembered. Plans for the Galleria include further exhibits, opening a reading room to the public and a series of lectures.
Being Malaysia, you can't go long without the need to makan (eat). A good spot to refuel on hawker fare -- chicken rice, noodles, laksa, local iced coffee (kopi peng) -- is at the Taman Tasik Food Court opposite the gardens. Thai food and nasi kandar (Indian Muslim food) nearby ensure plenty of spicy variety.
For dinner I was grateful to be pointed in the direction of claypot with chicken and pork, cooked rather theatrically over charcoal stoked by a fireproof chef at Teoh Sok Kiang, on Jalan Toh Kay Beng, diagonally across from the Peking Hotel. Built in 1929, this former rubber dealers' association was the headquarters of the Kempeitei ( Japanese military police) during the Second World War, and provides atmospheric if basic accommodation.
There's not much nightlife in Taiping, though you could always head to the "Just Relax'" pub and bistro or the karaoke bar. Alternatively, the Sky Bar at the Flemington Hotel serves drinks poolside until 2am. The smartest accommodation in town is on the same road as the hawker center, and though the exterior looks a bit like the HQ of a computer company, the contemporary rooms facing the gardens have verdant views.
A relaxed place to savor leafy pleasures, Taiping is a quiet town where the residents go about their business largely untroubled by glossy shopping malls and big tour groups. Fortunately there are no wars being fought there today -- the most violent thing that might happen is that as the wettest place in peninsular Malaysia, it could rain heavily.
Getting there
Fly to Kuala Lumpur or Penang; both cities have a good bus network. Taiping is about 90 minutes' drive from Penang, 3-4 hours from Kuala Lumpur
Popular in the Community