When the global art world looks to the East for contemporary innovation, hubs like Hong Kong, Dubai and Tokyo get their fair share of attention. But a new touring exhibition is attempting to shine a light on the emerging art scene in Taiwan, the "Lovely Island" off the coast of mainland China that serves as a bastion of cultural collisions.
"Schizophrenia Taiwan 2.0" boasts a roster of 14 up-and-coming Taiwanese art stars, figures that reflect the globalized reality of the region. Thriving in a digital realm marked by constant technological progress, the artists still exist in a historically tumultuous territory characterized by colonization and struggles for national identity. Their artworks appropriately address the resulting dichotomies of their home -- the center versus the periphery, the future versus the past, inclusion versus exclusion.
The exhibition positions Taiwan as a "microcosm" of world history, an area that points a finger at questions faced by individuals living in the East and West. How will our perpetual technological revolution increase friction between competing powers, and how will it transform our ability to coexist? The show is set to go on view at a smattering of European art festivals as well as a selection of art spaces in Germany, France, Russia and beyond. But we've got a preview for you here.
Behold, 14 reasons Taiwan is a rising power in the art world: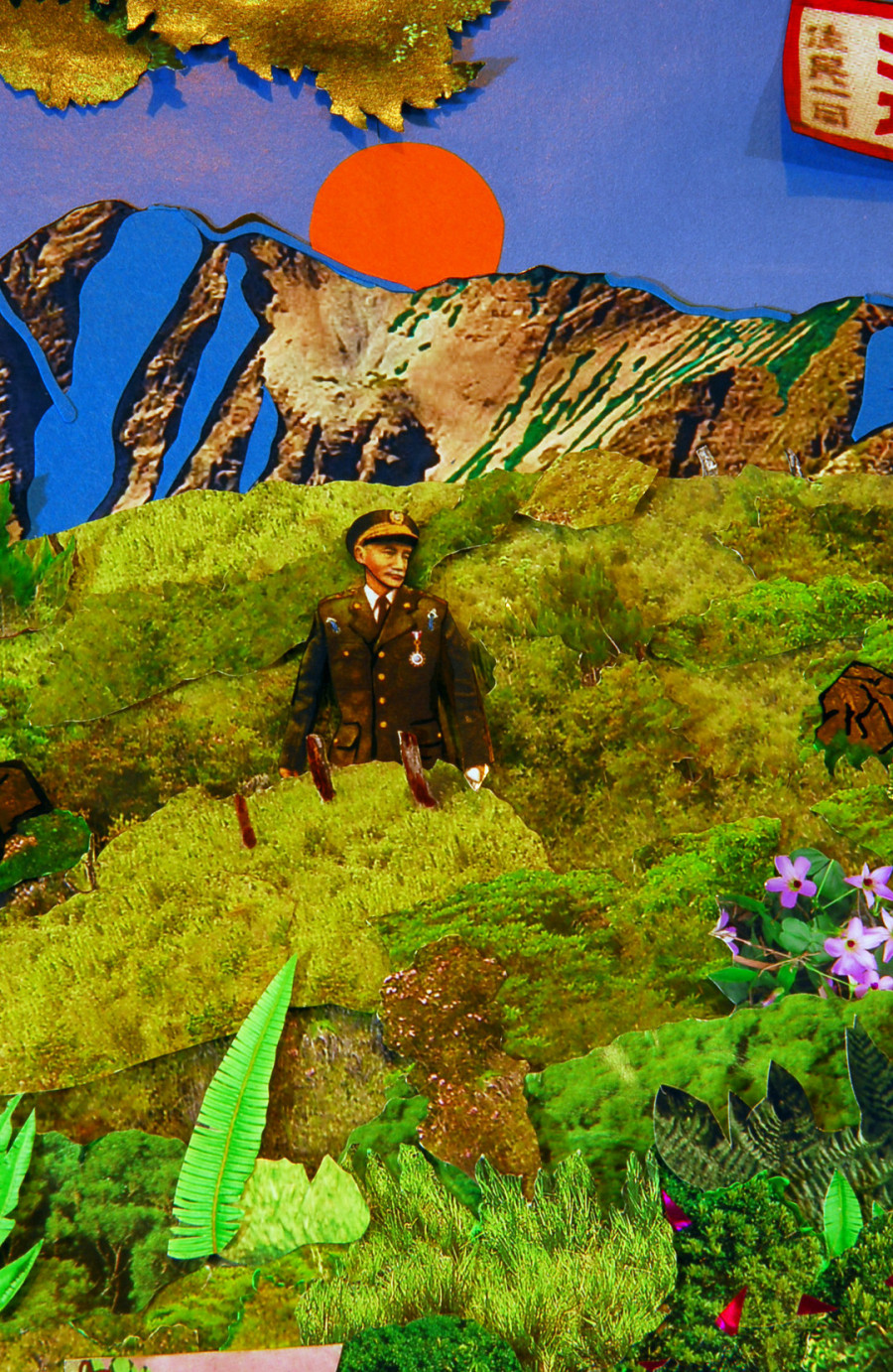 The Adventures in Mountain Yu V (From Michel Foucault to Our Glorious Future), 07'07", 2011, Single-channel video installation, 2011

"Every colonizing regime has tried to reshape Taiwan and to create the 'ideal' population by imposing their own ideologies on people's bodies and minds. Tu's critique of Taiwan's 'lost history' during the national identity fabrication of national and political propaganda is visible through her flatly colorful images of Taiwan."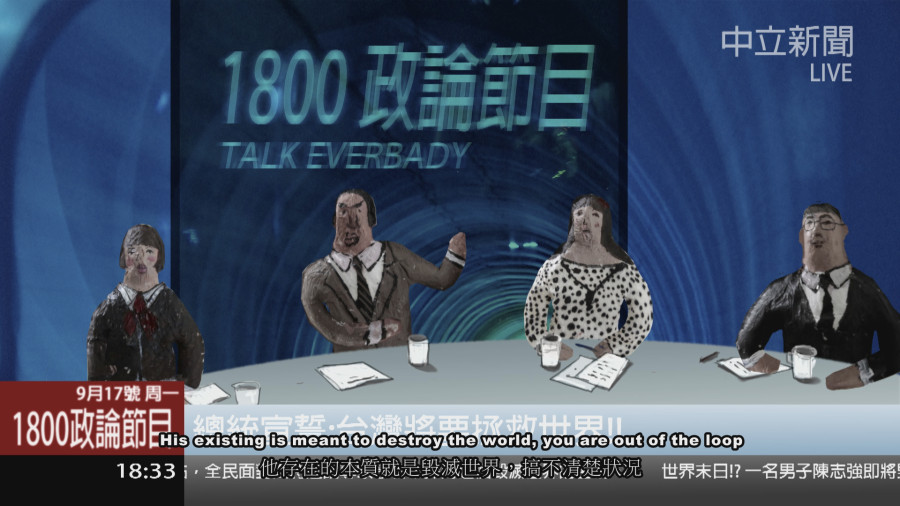 "Battle City," Single-channel video installation, 06'55", 2012

"Instead of resisting images of consumerism by repressing or satisfying desires, Li-Ren Chang makes use of commonplace materials and techniques to duplicate professional marketing images. While somehow paranoid, the process of duplication also takes new pleasure in transforming recycling into an alternative form of compulsory consumption."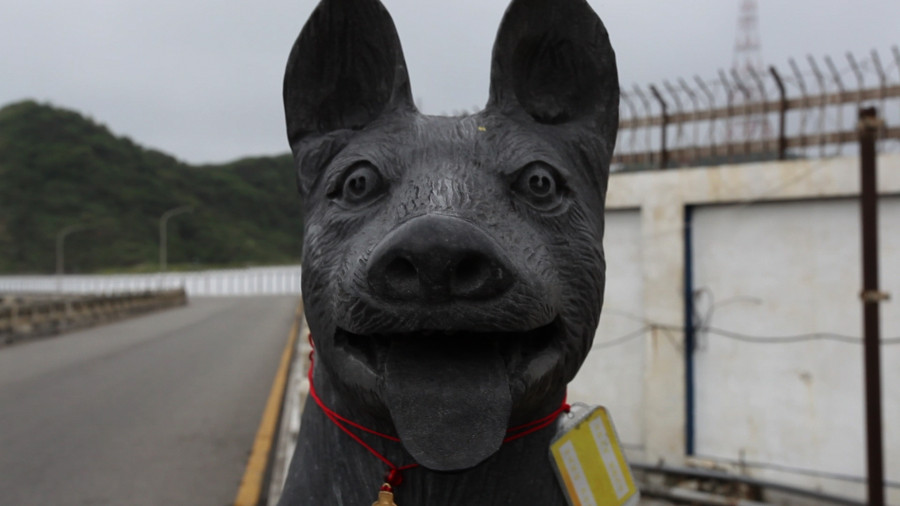 The Nuclear Power Plant and the Dog, Single-channel video installation, 05'17", 2011
"Every nuclear power plant in Taiwan is fused with a temple of the 18th King, a dog-like Godzilla of a god. Chi-Yu Wu approaches this strange phenomenon through field investigations. The 'straying gaze' of the recorder reflects the ambivalent response of the lethargic government and the anxious public in relation to Taiwan's nuclear energy policy."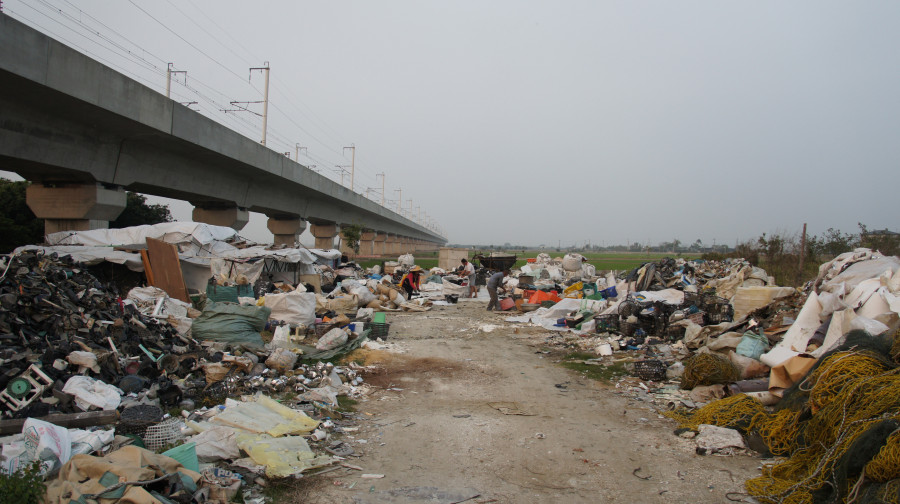 Plastic Man, Single-channel video installation, 09'01'', 2012

"'Plastic Man' is a film of an authentic rock 'n' roll concert that goes far beyond conventional environmental or social documentary, questioning the paradigms and the condition of creation. The performers are Uncle Mao and his helpers, who belong to the lowest social class in Taiwan and make their living by collecting and recycling waste in the deprived areas. Uncle Mao may be humble, but he's certainly honest."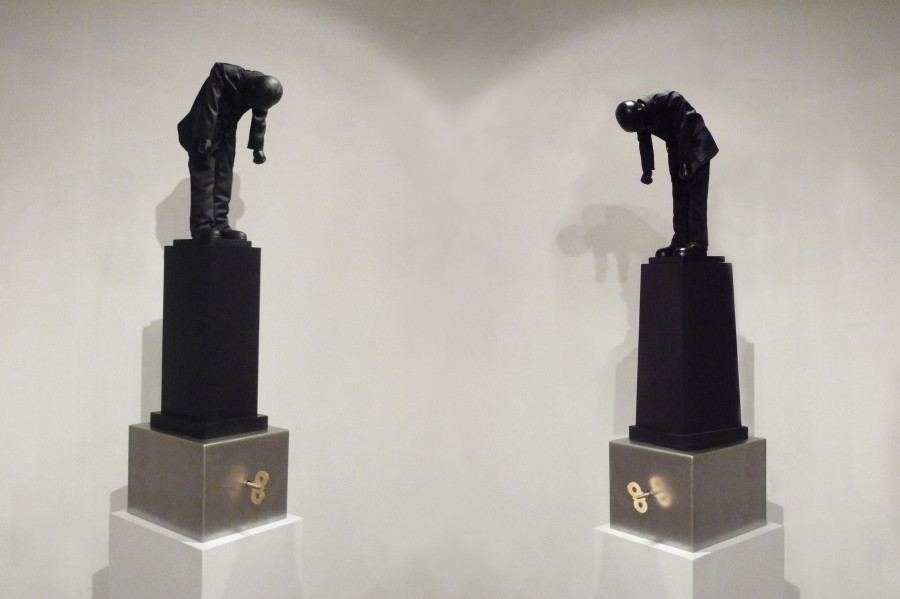 The World of Fatigue-Chiang Kai-Shek & Mao Ze-Dong, Mixed Media, Interactive Installment / 27×52×126cm (Chiang), 33×40×147cm (Mao) / 2009

"When powerful political figures or architectural masterpieces bow down, they renounce their sense of greatness. How Taiwan can stand up on the world stage if it is not recognized as an independent nation would be seen as its population's biggest concern. Chiu employs black humor to reveal how Taiwanese society is exhausted by this all-consuming fear in various scenarios."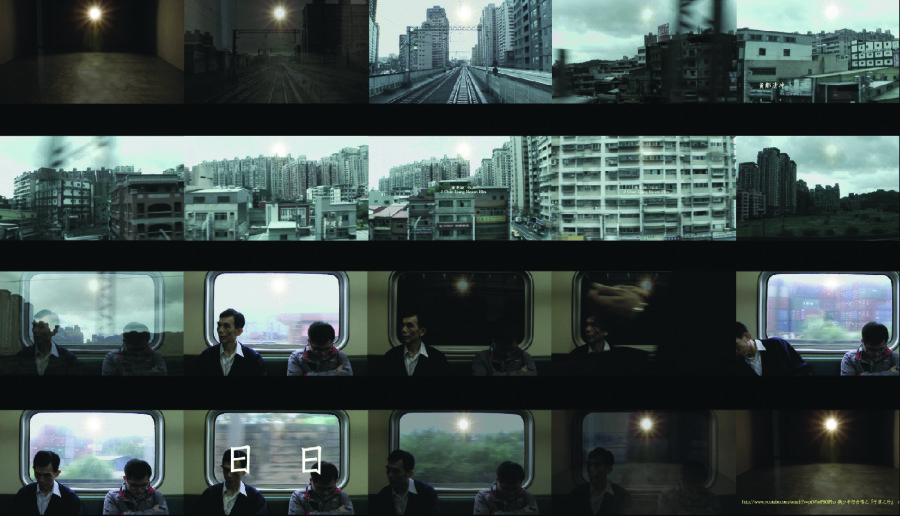 Daily, Two-channel video installation, 17'43" / 2011

"Turning the commonplace into eventual images has become the compulsive disorder of news media in Taiwan. Chen focuses on the real existence of individuals outside the media. Instead of escaping to -- or sheltering in -- a utopia, Chen's characters mimic the events taking place in a specific timeframe through ambiguous, heterogeneous images."


The Unconscious Voyage, Three-channel video installation, 03'00", 2008

"In the 'Unconscious Voyage' there is no axis of time and space. Various pedestrians walk around endlessly, coming and going, not unlike ghosts. No one stops⎯there is no time to do so. Anxiety is sensed in the seemingly ordered paces. The only option is to keep on going."


Goodbye Little Factory, Three-channel video installation, 10'00", 2012
"Small OEM factories, with their assembly lines often based in the living rooms of Taiwanese families, are being replaced as the economy moves toward establishing global brands. But the shift from political colonization to economic colonization is intricately connected with the history of Taiwan and OEMs reflect not only Taiwan's economic status, but also Taiwanese society as a whole. In her video Chen utilizes the sounds produced by the sluggish movement of these delicately rotating machineries, like the fusion of a gentle lullaby and a requiem."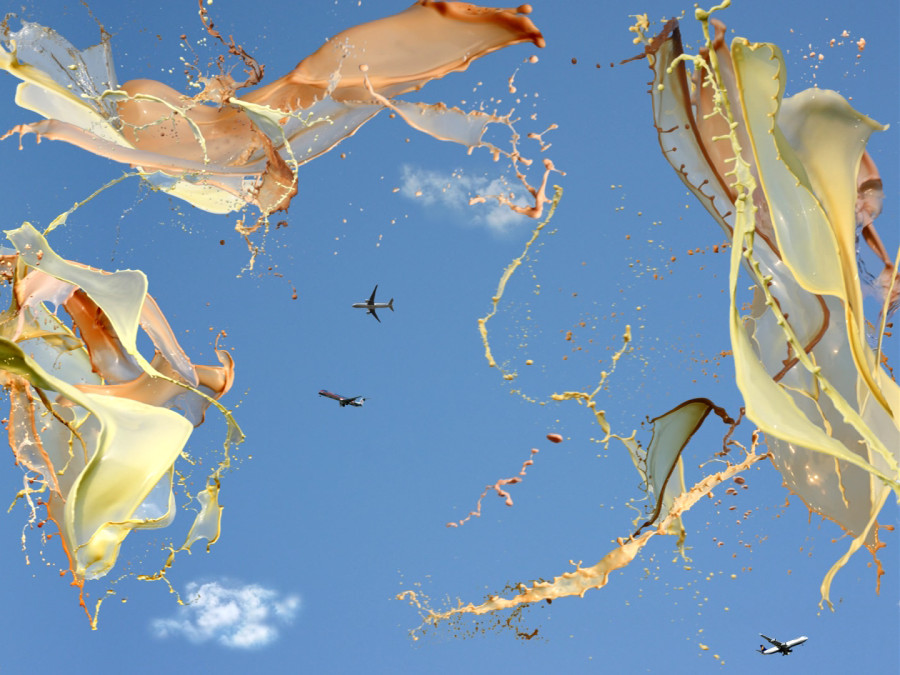 Go to Africa, Single-channel video installation,06'25", 2008

"Distancing himself from the glut of messages about the international art world and social issues in Taiwan, Yen-Yin Huang focuses on the theme of transformation in his work, such as the shift in the world map sparked by shattered relationships that heighten sensitivity to wider networks of exchange."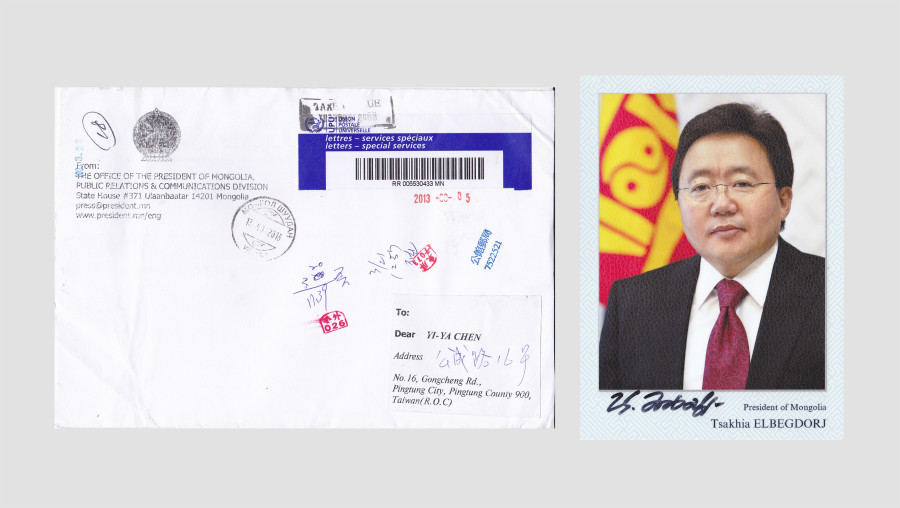 Dear President, Multimedia Installation, 2013
"Signature acts as a symbol of power, a symbol itself has no meaning, but it embeds strength through its authoritative power, be it accepting or excluding. Searching one's own national identity by obtaining autographs from the heads of the state can be read as a gesture for external recognition which may reassures internal acceptance. As if the national identity can be formed through the pursuit of international recognition, Chen tried to create a questionable space for the viewer to rethink about national identity in front of the world's most powerful politicians, are these national identity symbols or simply idolized political figures?"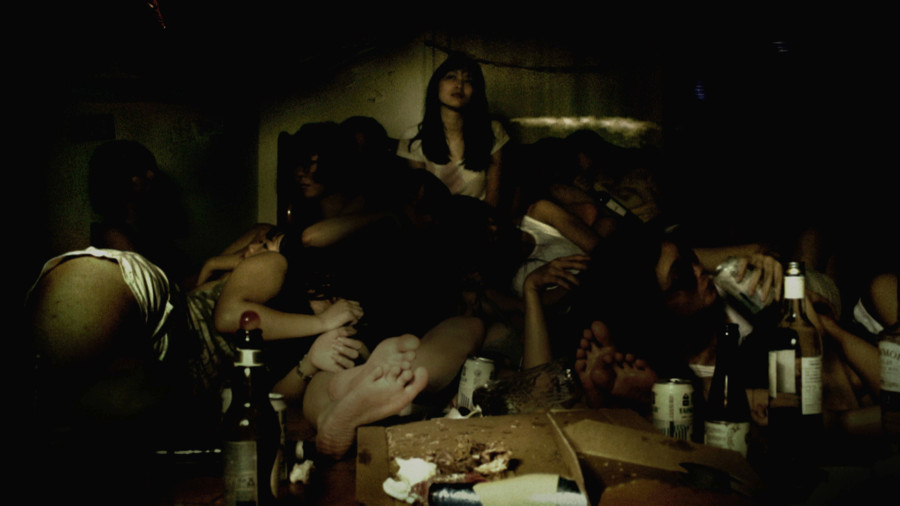 Shivering Wall, Four-channel video installation, 06'30", 05'40", 06'30", 05'11" , 2011-2012

"In his work, Yu-Chin Tseng echoes the traces that life leaves, transposing such marks onto the connections between his personal life experience and his concern for communities. Tseng's inventiveness lies in an ambience of innocence combined with violence, while narration is carried by tagged images."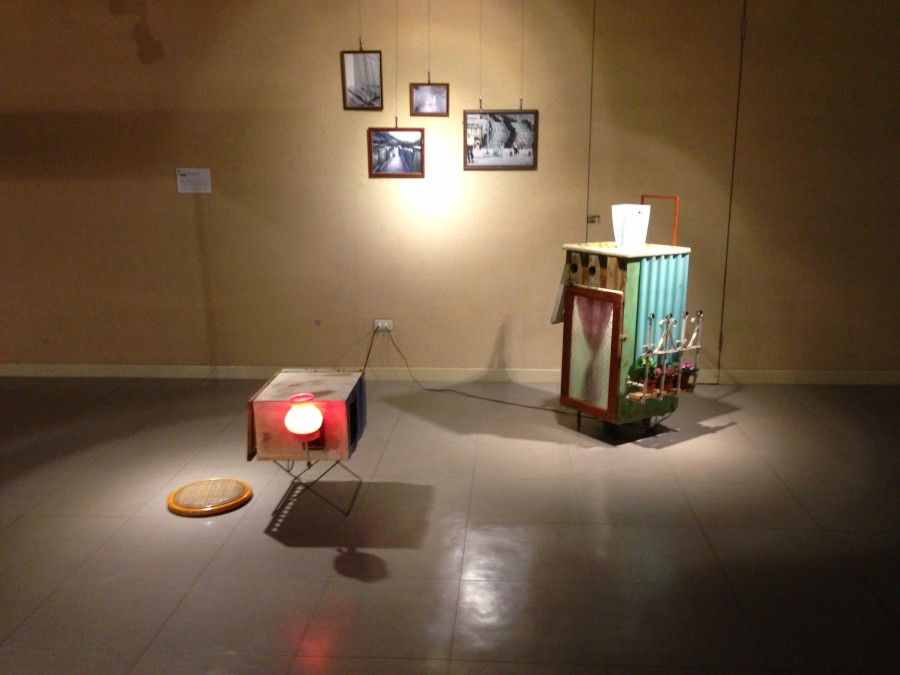 Good-to-be-Home Luggage, Mixed Media Installation, Single-Channel Video Installation, 02'31", 2013
"Rambling seems to be the state of Yen-Chu Lin's existence. Spaceships, aliens and fabricated suitcases become sophisticated symbols of nostalgia. Having landed on this planet, they are received as the real characters in Lin's cosmos. And isn't it also a compulsive disorder that, having being colonized for such a long time, the colonized have an unquenchable wish to dwell in outer space?"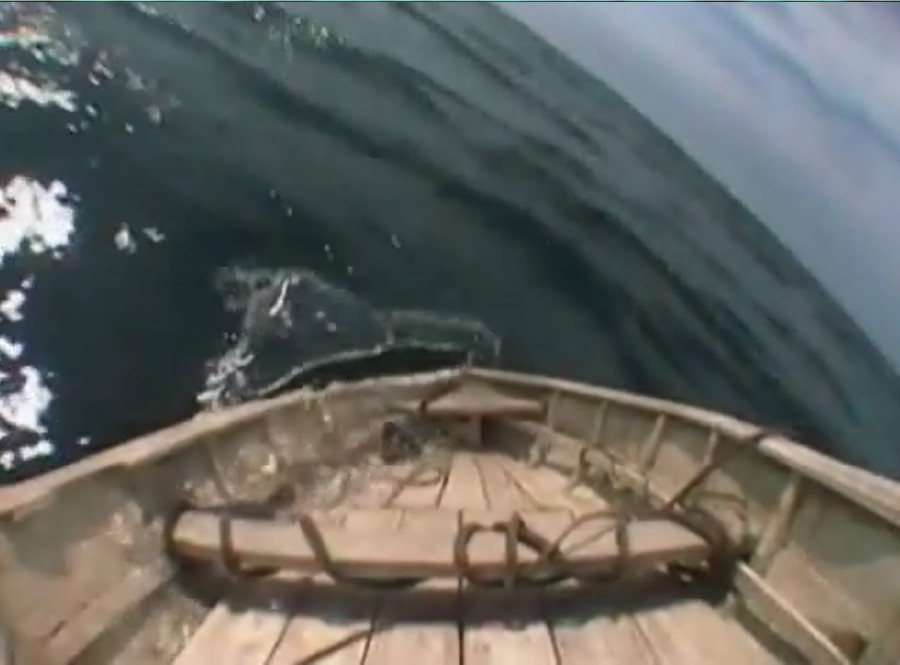 Floating, Single-channel video installation, 04'30", 2000

"Goang-Ming Yuan's specialty is to combine technological mediums and metaphoric maneuver to investigate the human consciousness. 'Floating' takes the perspective of an observer adrift in a boat, moving through intrinsic and extrinsic spaces. Jumping overboard is not an option; there is no means of escape."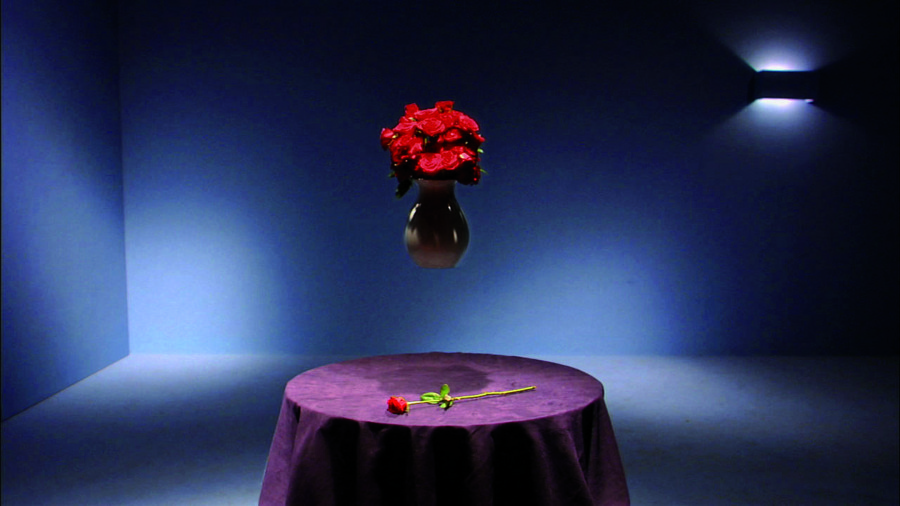 Project David III: David's Paradise, Single-channel video installation, 19'17", 2008

"Designed as the negotiations between creation and social ethics, Wang's work is an attempt to discover the personal, intimate element in such exchanges, which reveals a poetically expressed vitality that has infiltrated cold technology."
Related
Popular in the Community