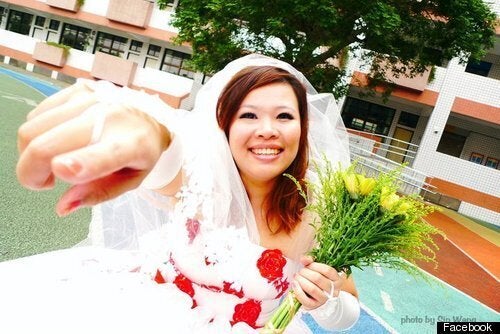 Chen Wei-yih has finally planned the wedding day she's been dreaming about since she was a young girl. On Nov. 6, the Taiwanese office worker will reportedly don a floor-length white gown and flowing veil, carry a fragrant bouquet and enjoy a gourmet meal with 30 of her closest friends and family members.
Only there's one major difference: for the 30-year-old Taipei resident, there will be no Prince Charming, no tuxedoed groom. In an effort to defy the traditional Asian perception of single, independent women as failures, Chen says she will marry herself.
"Age 30 is a prime period for me," Chen is quoted by Reuters as saying. "My work and experience are in good shape, but I haven't found a partner, so what can I do?"
Chen's defiant act has received heaps of praise -- mostly from Asian women -- on her Facebook page, which features a personal quote that reads, "We must love ourselves before we love others," along with an album of formal bridal portraits. "You didn't just marry yourself, you showed the world that this is [a] time for women," wrote one user. "They can do everything and no one can judge or control them."
After her lavish "nuptials," Chen plans to embark on a solo honeymoon to Australia, The Korea Herald reports.
View the Facebook page for Chen's wedding, including photos, here.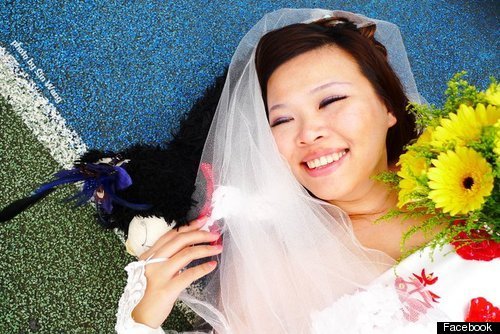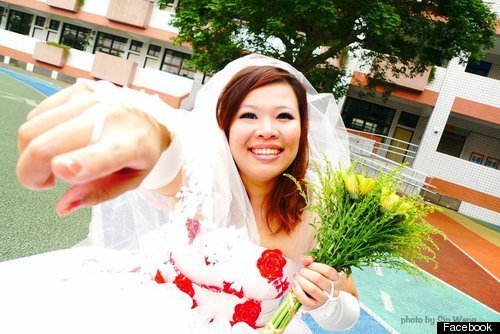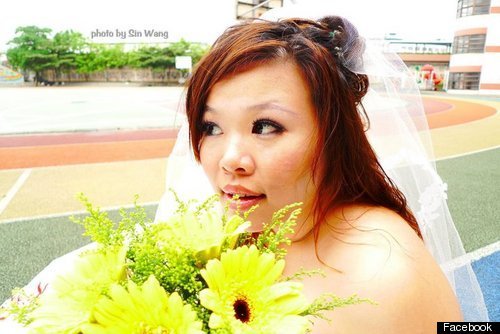 Related
Popular in the Community