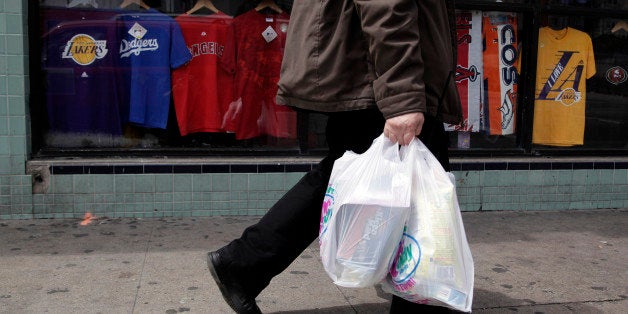 Taiwan is one of the four Asian Tigers (along with Singapore, Hong Kong, and South Korea) and has a population of over 23 million people. A recent one-month stay in Taiwan convinced me that this country is doing all the right things to cultivate an eco-friendly nation.
Here are three ways Taiwan is helping to save the world:
1. By going green on the subway
Taiwan's modern, gleaming MRT subway uses plastic electronic tokens as well as the more modern smart cards. For those who don't use smart cards, the plastic tokens provide a reusable medium that eliminates unnecessary waste that would be generated with a paper ticket. When you consider how many paper tickets are issued every day on railways, doesn't it make sense to use a token instead?
2. By making you pay for bags
If you want a plastic bag for your purchase at any convenience store nationwide, that's fine, but you'll have to pay for the bag. This forces people to make a decision as to whether they really want a bag or not, rather than just accepting one. No more throwing away perfectly good plastic bags that have had already run their life course of five minutes once you get home.
3. By eating vegetarian (and saving cows!)
Due to their Taoist/Buddhist background, many Taiwanese eat vegetarian at least once a week. As a result, vegetarian restaurants are plentiful. And the food is great -- full of spices and flavors not usually associated with non-mooing, non-squawking cuisine. Taiwanese do not have the idea that to eat vegetarian, you have to be vegetarian. They've even come up with "fake" beef and fish flavors so that people can eat vegetarian but still have the animalistic taste. Because of the popularity of vegetarian cuisine, there are a plethora of veggie restaurants everywhere you go in Taiwan.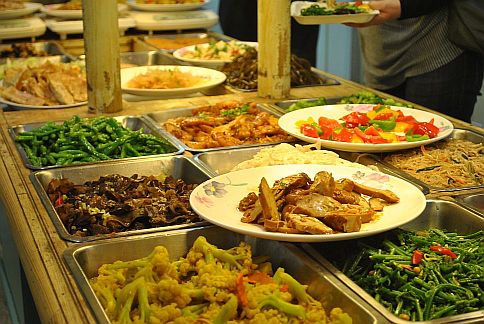 A vegetarian buffet at a restaurant in Taipei
We hear about the oceans being over-fished, and the land being over-grazed, but who has ever heard of the earth being over-vegetablized? With the plethora of vegetable matter available, why is it that so many people think they have to sacrifice flavor to eat vegetarian cuisine? Vegetarian is a flavor waiting to be discovered!
I'm not saying there aren't pockets of like-minded citizens in our own countries, but why should it be okay to ban plastic bags in one state, and not others? Why should one city use subway tokens while others use paper? Taiwan, as a nation, has decided to make these policies the norm, thereby bringing green issues to the front of people's minds. Being eco-friendly is no longer just an option -- instead, it becomes a way of life.
Taiwan is right -- little things can make a big difference. And insisting on an eco-friendly populace makes an even bigger difference.
Amy Chavez is author of 'Japan, Funny Side Up' and 'Running the Shikoku Pilgrimage:900 Miles to Enlightenment.'
Related
Popular in the Community