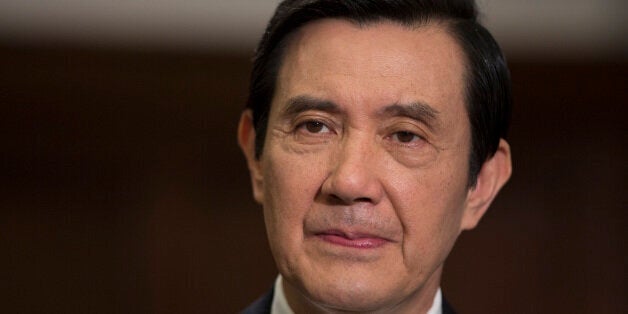 TAIPEI, Sept 29 (Reuters) - Taiwan President Ma Ying-jeou has said the Taiwanese people are paying close attention to the events in Hong Kong and hopes Hong Kong and China can come to a mutually acceptable solution on democracy.
Ma said in an interview with Al Jazeera the situation in Hong Kong would affect the world's perception of China. The interview was posted on the website of the President's Office at the weekend.
He said Taiwan still maintains it does not accept the "one country, two systems" under which China rules Hong Kong.
Taiwan and China separated in 1949 following a civil war between the Communists and Nationalists, who fled to Taiwan. Taiwan has been self-ruled since then, developing into a vibrant democracy, electing its own president and legislature.
China has never renounced the use of military force to take back Taiwan, which it regards as a renegade province. (Reporting by J.R. Wu; Editing by Paul Tait)
Related
Popular in the Community