Guinness World Records has taken a multi-colored shine to a Taiwan university that it says was the site of the longest-ever rainbow.
The record-breaking arc was seen Nov. 30 last year in the skies over Chinese Culture University near Taipei. It lasted a whopping eight hours and 58 minutes, according to science professor Chou Kun-hsuan.
Guinness World Records agreed and will officially declare the rainbow the longest ever recorded at a ceremony at the university on Saturday, according to Taiwan News.
The Taipei area rainbow handily beat the former record-holder, which arched for six hours over Wetherby, Yorkshire, on March 14, 1994.
Rainbows typically last less than an hour. Chou told the BBC he knew he was seeing something special around the four-hour mark and notified students and faculty to take pictures.
"When we broke the previous record after passing six hours, I was hardly able to stay seated for lunch," he said. "I was so excited. I wanted to make sure we captured the rainbow. But then it did something even more incredible ― it went on to beat the previous record by another three hours!"
The university's main campus is located in the Yangmingshan mountain range. Conditions common to its winter microclimate are being credited for the rainbow's longevity, including a cloud-forming northeast monsoon, sunlight and relatively low wind speeds, according to the Straits Times.
CORRECTION: A previous version of this article mistakenly said the rainbow lasted eight minutes and 58 seconds, instead of eight hours and 58 minutes.
Before You Go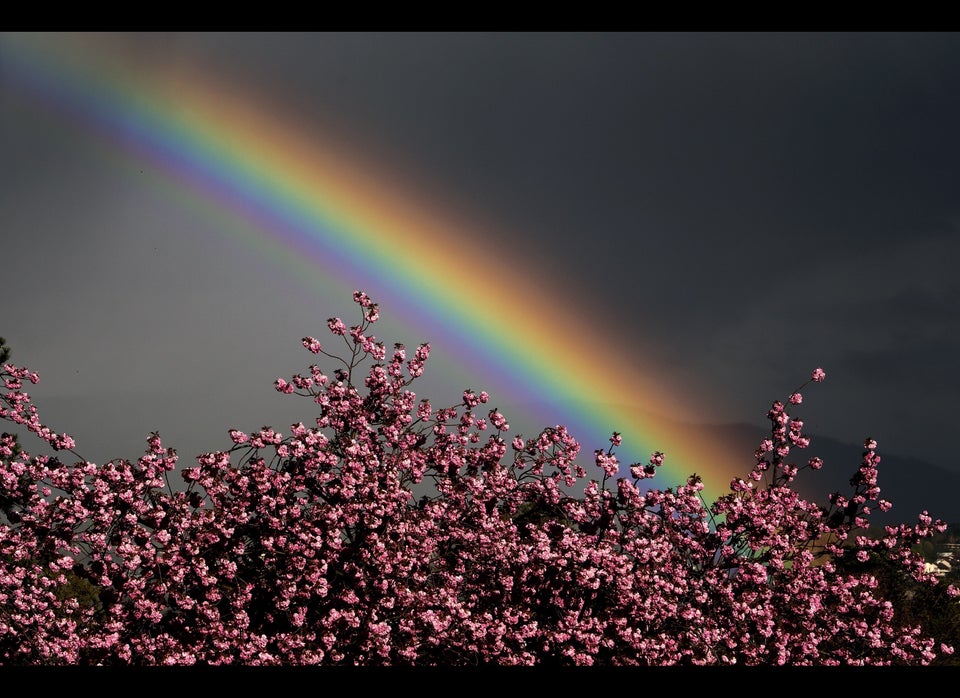 Rainbows
Popular in the Community