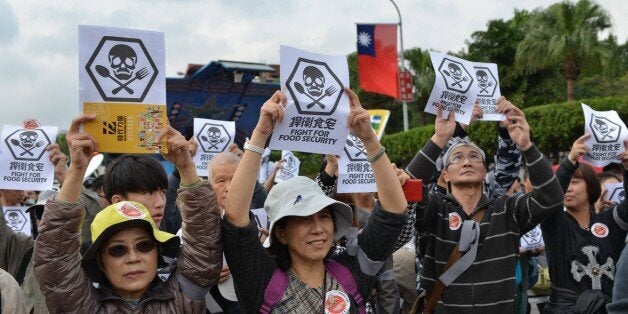 TAIPEI, Taiwan -- Recent developments in Taiwan, from the boisterous campaign leading up to this weekend's presidential election to last November's Singapore meeting between Presidents Xi Jinping of China and Ma Ying-jeou of Taiwan, have resulted in unusual amounts of coverage for a nation that is otherwise far too often ignored by the international community. Much of this attention, however, has suffered from a tendency among international media and analysts to look at Taiwan almost exclusively through the lens of its challenging relationship with China and from the assumption that China is unremittingly on the minds of the Taiwanese. This fixation on China is not only misleading, but it also denies us the ability to truly comprehend what lies behind the decisions that the island nation's 23 million people will make when they head for the polling stations on Jan. 16. The obsession with the China angle isn't difficult to understand. After all, the authoritarian giant across the 110-mile-wide Taiwan Strait refuses to recognize Taiwan as a sovereign nation and remains committed to reunification -- by force if necessary. That's a nightmarish scenario that many fear could drag the United States and possibly Japan into a war with China. Needless to say, this provides the perfect material for good storytelling, especially at a time when Taiwan seems poised to elect a president whose party, the Democratic Progressive Party, is perceived as less China-friendly than the one that has been in office over the past eight years, the Chinese Nationalist Party. But a good story doesn't mean it's true.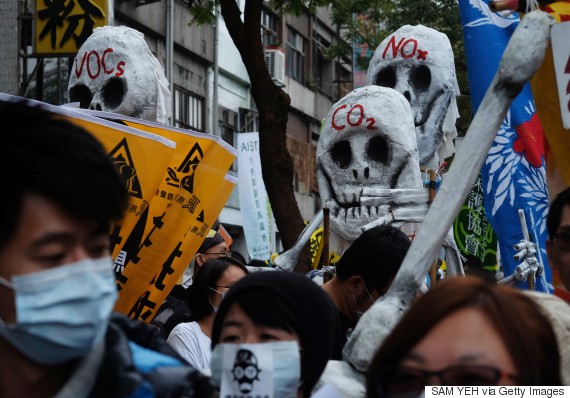 Masked protesters carry skull effigies during a demonstration against air pollution and the government's energy policies in Taiwan in Dec. 2015. (SAM YEH/AFP/Getty Images)
All of this isn't to say that China doesn't figure at all in the calculations that Taiwanese voters will make on Jan. 16. As Taiwan's largest trade partner and primary security threat, not to mention the many cultural and linguistic affinities between the two countries, China is inexorably a concern for ordinary Taiwanese. But to argue that everything they do and who they vote for in elections is directly related to and influenced by China completely misses what the Taiwanese are all about. Like in any other country that is blessed with the ability to hold elections, the concerns of voters here are primarily domestic.
Ordinary Taiwanese live their lives very much as the citizens of a normal country. In fact, I would argue that in their minds, the status of Taiwan is a non-issue: they know who they are and more importantly, as polls tracking the self-identification of the Taiwanese clearly indicate, they know who they aren't.
When it comes to China, Taiwanese today -- especially the youth -- regard it simply as another country, one that offers both opportunities and risks. Though the majority of them have no interest in being part of the People's Republic of China, they are not "anti-China." They simply want normal relations with it, which largely explains why President Ma Ying-jeou's efforts to liberalize relations with Beijing didn't encounter substantial resistance initially and why all the candidates in the current election have all committed to continuity and stability in the Taiwan Strait. Of much greater interest and relevance to ordinary Taiwanese voters are the policies that will affect their immediate lives -- the economy, employment, housing, healthcare, education, corruption, food safety, nuclear safety, good governance and so on. The kind of things that ordinary people in ordinary countries worry about. And it is primarily on those issues that the KMT struck out in recent years, generating widespread discontent with the ruling party both locally and at the national level.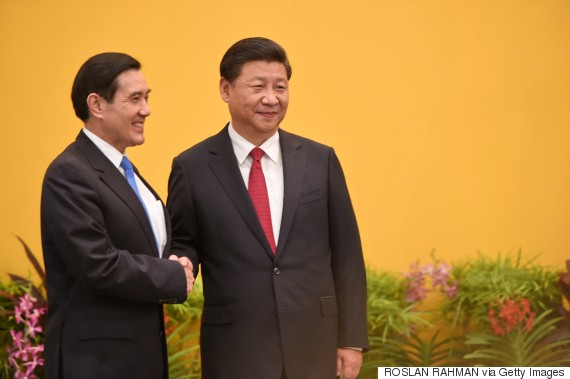 The leaders of China and Taiwan at the first summit between the two sides since a civil war seven decades ago. (ROSLAN RAHMAN/AFP/Getty Images)
The KMT's fall from grace was the result of the lack of accountability and transparency, plus corruption and disregard for due process that characterized much of the second Ma administration (2012 onwards) on issues from deaths in the military to urban renewal. These controversies sparked major unrest during that period and most had nothing to do with China or were only tenuously related to it.
And so when the Sunflower Movement struck in March 2014 over a controversial services trade agreement with China, launching a three week occupation of parliament, the main driver wasn't China per se but rather the perception that the government had lost all credibility and could not be trusted to negotiate a sensitive agreement that threatened vulnerable sectors of Taiwan's economy. This is also why a majority of Taiwanese can simultaneously favor, as opinion polls have shown, meetings between the Taiwanese and Chinese presidents and yet be critical of the meeting last November between the unpopular Ma and President Xi. A number of analyses have nevertheless suggested that the upcoming elections are some sort of a "referendum" on the KMT's China policy and that the expected defeat of the incumbent party is a sign that such a policy has failed. Similar claims were made about local elections in Nov. 2014. But that simply isn't the case.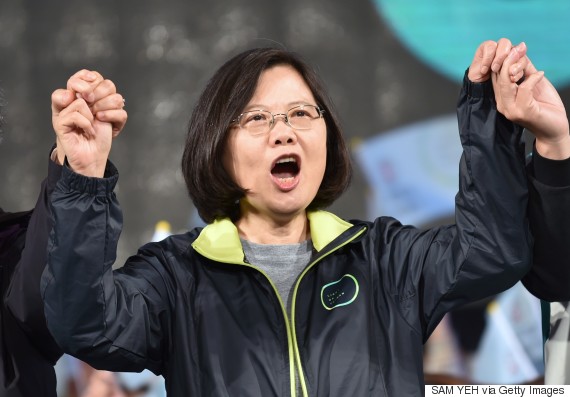 Tsai Ing-wen, presidential candidate for Taiwan's main opposition Democratic Progressive Party, at a rally in Jan. 2016. (SAM YEH/AFP/Getty Images)
And yet the KMT failed to propose policies to address domestic concerns and rebuild its credibility with the public in the current election cycle, both under its initial presidential candidate, Hung Hsiu-chu, and now under Eric Chu, who
her in October. It additionally chose to turn the focus toward China, where it hopes perhaps to have an advantage over its opponent in the election. But Hung's insistence on deepening the relationship with China may in fact have hurt the party -- her proposals went beyond what Taiwanese regard as acceptable levels of engagement.
But shifting the discussion back to China (along with running a negative campaign) has had little incidence, if any at all, on the polls, which is proof enough that the KMT has failed to identify the issues that now drive Taiwanese society. It also explains why DPP presidential candidate Tsai Ing-wen, whose campaign has focused almost exclusively on domestic issues, is doing much better and will likely be voted in on January 16.
Tsai's decision to ally herself with the "third force" -- smaller parties that branched out of civil society and whose members were direct participants in the civic movements that defied the Ma administration in recent years -- has also contributed to her image as a leader who better understands and therefore could meet public expectations.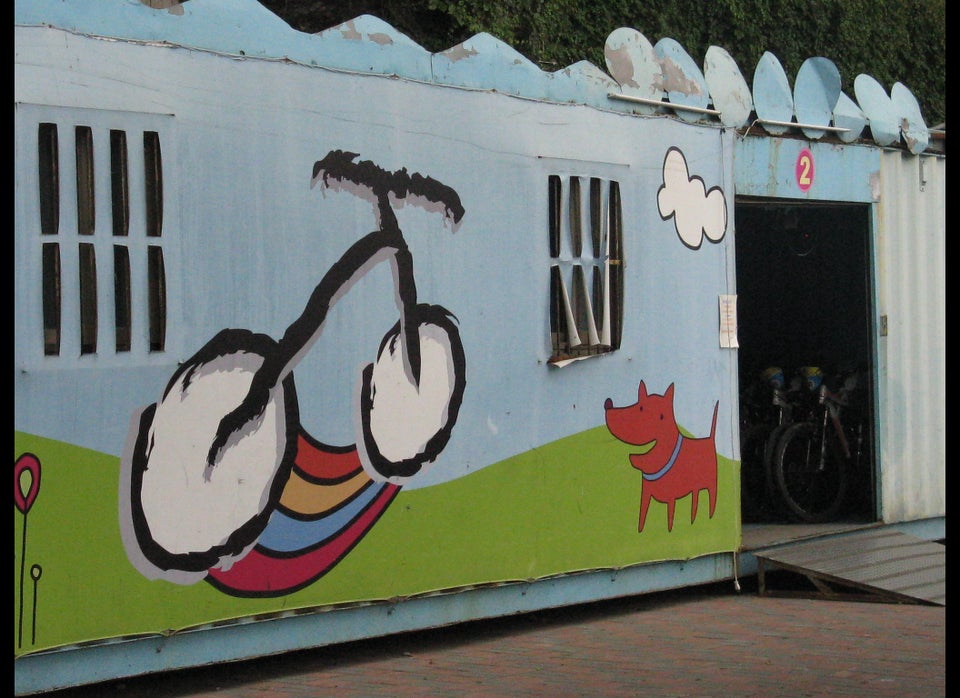 Taiwan's Natural Side
Related
Popular in the Community