If you've always dreamt of visiting Mars but never had the transportation, funds or breathing capability to make the trip, you're in luck.
Along the northern coast of Taiwan, on a tiny peninsula about an hour's drive from Taipei, lies the gorgeous Yehliu Geopark ― home to some bizarre rock formations that will leave you questioning whether you're standing on the red planet.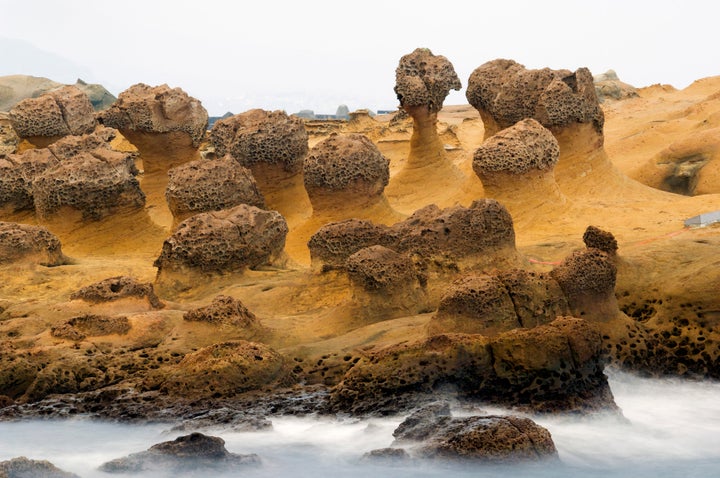 Here, the East China Sea has taken a toll on sedimentary rock.
For years, Yehliu was one of Taiwan's best-kept secrets. But in 1962, Taiwanese photographer Huang Tse-Hsui created a series of photographs focusing on the park. Since then, thousands of visitors have flocked to Yehliu each year to catch a glimpse of this otherworldly landscape.
If their bizarre appearances weren't enough, these formations have earned some pretty awesome nicknames, from "ice cream" and "honeycombed" rocks to "gorilla" and "dragon's head."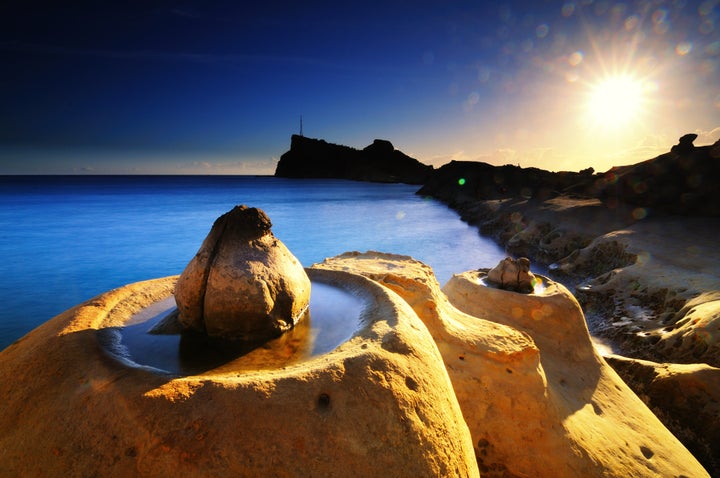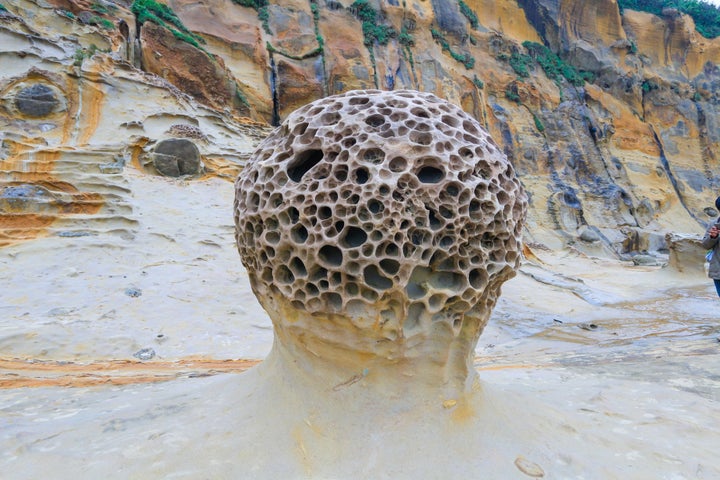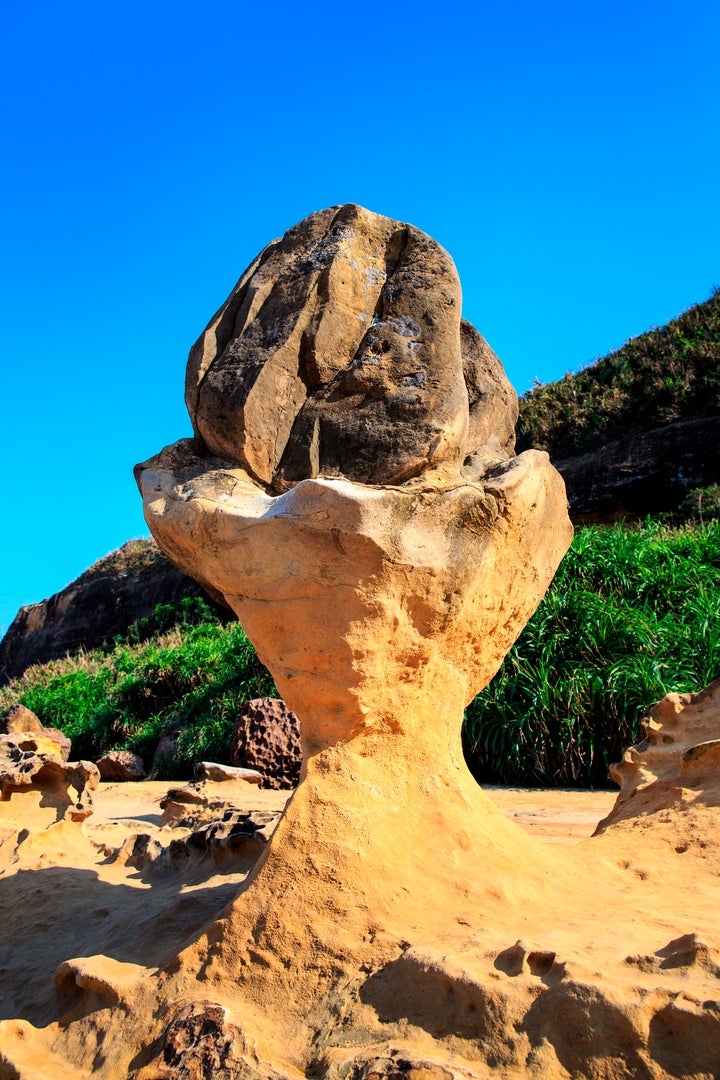 Perhaps the most well-known rock is "Queen's Head," which eerily resembles a head with a distinct nose, mouth and crown.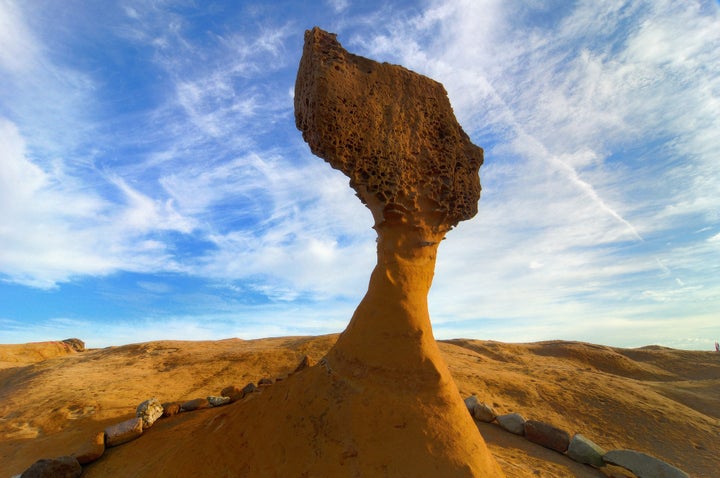 The formations may look like hard, sturdy structures, but park officials worry weather and visitors are having an effect. Queen's Head, for example, lost a whopping five inches from the circumference of her neck within the last eight years.
Desperate for solutions, the park has recruited academic groups to use 3D scanners to measure the amount of weathering the rock formations experience over time. Park officials have also started teaching visitors about conservation so that travelers and locals alike can help prevent the beautiful formations from deteriorating.
Check out the amazing Yehliu Geopark in these rockin' pictures below.