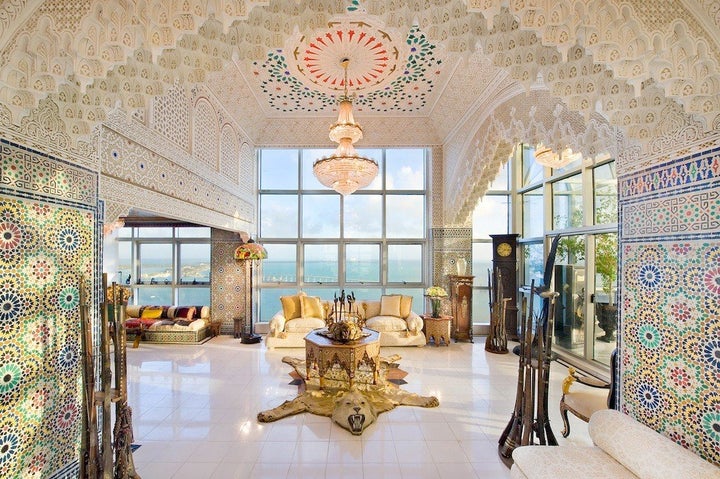 One of Miami's most eccentric properties is back on the market -- and it's a penthouse full of guns.
Intended to be the South Florida home of New York's notorious "Queen of Mean" Leona Helmsley, the 3-story glass mansion was built atop Brickell's 40-story Palace Condominium in 1981. But Saudi Sheik Saoud Al-Shaalan quickly swooped in and made it his own, though it took him a while to move in.
According to listing agents at Sotheby's, the Sheik hired 27 Moroccan craftsmen to transform the 5,801-square foot penthouse over two years into what is now called the "Taj Miami" -- a veritable Mughal palace with Persian, Turkish and Indian architectural elements, hand-carved wall designs, and gorgeous tile mosaics.
The Sheik reportedly didn't use the place much, though, and in 1999 it found the perfect buyer in international real estate developer Anthony Tirri. A noted Islamic weapons collector, Tirri filled the space with Middle Eastern furniture, art, and guns, which can be seen in the photos below.
Sotheby's says Tiri has recently restored an 1135 chateau in Paris, so he's ready to pass the Taj on to a new owner -- for a cool $4.199 million. Check out the insane 5-bedroom home below, along with 4 other monster Miami penthouses that boast their own unique styles.
Related
Before You Go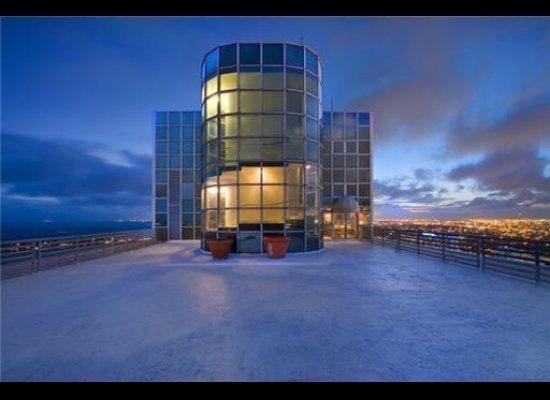 5 Insane Miami Penthouses
Popular in the Community