According to NRF, online sales are forecasted to increase between 7 and 10 percent over last year to as much as $117 billion. With online sales expected to increase significantly from 2015, an extension like Cashbex seriously comes in handy.
With a new business in the works, and expected to launch during the holiday season, I am in search of great ways to save more money, in order to be able to invest in the business. The ability to not only discover great deals but to get cash back, simply won't go unnoticed.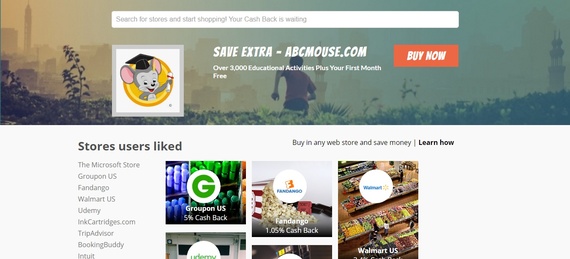 How Many Retailers Can I Save With?
An extension like Cashbex allows you to earn cash back from thousands of retailers that you are not only familiar with, but use on often. As a business owner, I love to use platforms like Udemy to learn new skills, not only do they offer amazing prices for courses, and a wide selection, but they often have sales that allow you to purchase and work through your courses at your own pace. Courses are currently available for as little as $15 through Cashbex, with the option of getting cash back.
Along with Udemy are retailers like,
JC Penney
Walmart
Trip Advisor
Groupon US
Microsoft Store
& More
How Much Cash Back Can We Really Get?
How about getting as much as 58% with Tripadvisor? Gift a trip and earn enough to gift yourself one in the very near future.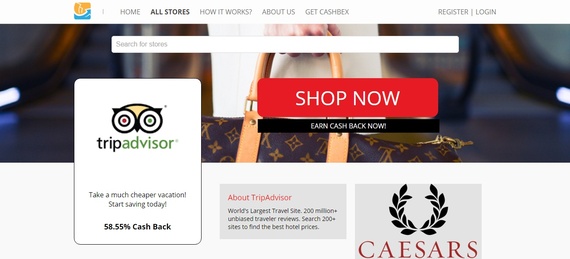 According to Techworm, Cashbex currently only provides payments through Paypal, and the minimum requirement for withdrawal is $5. You can allow your money to build up over time for as long as you need with no penalties, allowing you to save until you need the money.
Current cash back opportunities include,
50% Cash back with Bookingbuddy
3% Cashback JCPenney
3.5% Cash Back Walmart
10.54% Intuit
12.2% Microsoft Store
15% The PopCorn Factory
You can even get cash back monthly with tools you use every month to run your business,
Easy to Use, and Multiple Opportunities Including Ad Revenue
Some of the things that allow Cashbex to stand out from the competition include an extension that runs without taking much effort on your end, and of course shared Ad revenue.
As if earning cash back from some of your favorite retailers isn't enough, Cashbex offers users a percentage of the ad revenue received every time you click on an ad, you will earn cash back.
It is a simple app that will come in handy this holiday season, but there are a lot of options available in this category, simplicity of use, and multiple opportunities to save and earn cash back is what continues to make Cashbex a great choice.
REAL LIFE. REAL NEWS. REAL VOICES.
Help us tell more of the stories that matter from voices that too often remain unheard.