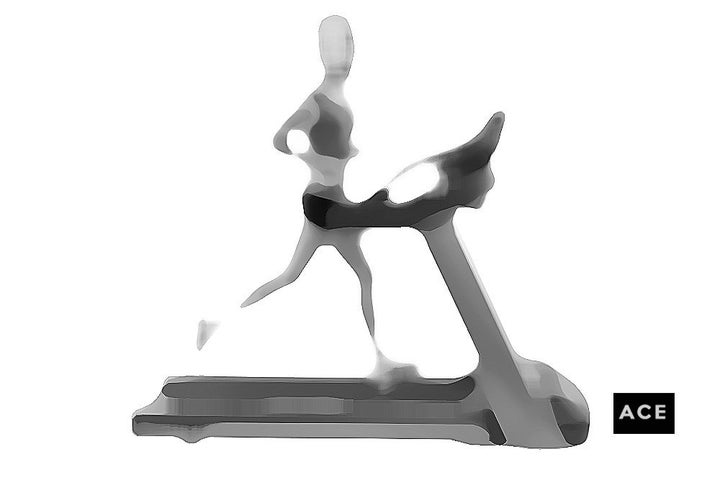 Valerie Skiles orders a NordicTrack machine but then finds out she'll have to pay extra for assembly. What should she do?
Question: I'm scared. I researched different treadmills and decided on NordicTrack because I felt that, given their good reputation, I would be protected. I called them for more information.
The salesman was a bit cocky, but I wrote down all the information about the machine I was interested in. I was actually excited about this decision. I was surprised how quickly and easy the purchase was made -- for 18 months at no interest. He approved me right away on the phone.
I asked more questions about delivery and setup, which were important because there is only me and the machine weighs 300 pounds. He said it would be shipped and delivered to my door in two weeks. He never mentioned assembly or cost. The final cost, before tax was $1,899 with "free" delivery.
Within a few hours, I got an email from NordicTrack saying I could get $100 off the $249 "delivery and assembly" charge, and if I wanted the machine assembled, I needed to let them know 72 hours in advance of shipping. I also got an email shortly after from PayPal stating that the cost of my loan was $2,118. It turns out that when I bought the machine, I had applied for a loan through PayPal.
I called back the salesman who sold me the machine and he said not to pay any attention to PayPal's message because it would come off of the cost when the loan was processed. I asked about the $100 and he didn't seem to know anything about it. He was snippy and a bit disrespectful, especially when I asked him about assembling the machine. He had not mentioned to me that there was any assembly required.
First, he said there wasn't a lot of assembly, then told me that there were "only" four parts to the setup, and it would take about 1½ hours. I told him I had no way of getting this 300-pound machine into my house and putting it together myself.
He told me I needed to call customer service, since he was in sales. I asked for a phone number and he said he would transfer me, but I was caught in a loop and after 20 minutes, no one had answered. I called the 800 number back and after another 20 minutes of waiting, no one had answered. Then, an email came saying the NordicTrack Treadmill had been shipped and would be arriving soon.
I phoned NordicTrack this morning and after 15 minutes or so, a lady answered saying she was in customer service. She was borderline rude. I told her I needed to schedule to have the machine brought into my house and assembled. She said they could not guarantee the person sent to assemble the machine would know how to assemble it correctly.
Now, I am really concerned. I went to their website to look for the manual for assembling the machine and I even watched a YouTube video. It is not an easy procedure.
Please, I need your help before something tragic happens and I am stuck with a 300-pound machine standing outside my front door, that I can't use, and for which I'll owe $2,118. -- Valerie Skiles, Idabel, Okla.
Answer: Don't be scared. NordicTrack should have disclosed all of your costs upfront, including any delivery fees, the cost of your loan, and assembly charges. Those should have been given to you before you authorized the purchase, of course.
I tried to reverse-engineer your order on the NordicTrack website, and after an initial price quote (minus taxes and shipping charges) it did the math for me, adding all required fees and taxes. That's what the salesman should have done with you, telling you the "all in" price before you hung up.
But that wasn't really the problem. After some back and forth with you, I concluded that you were suffering from buyer's remorse. Yes, NordicTrack wasn't as upfront as it should have been. And yes, the company representatives you spoke with could have been nicer. But I suspect that even if you'd been offered an interest-free loan and this machine had assembled itself in your living room, you would still have had misgivings about this purchase.
Fortunately for you, NordicTrack has a pretty generous 30-day return policy. After we reviewed your options, you decided you would be better off without a treadmill. You canceled your order and were not charged the $2,118.
Calling all HuffPost superfans!
Sign up for membership to become a founding member and help shape HuffPost's next chapter