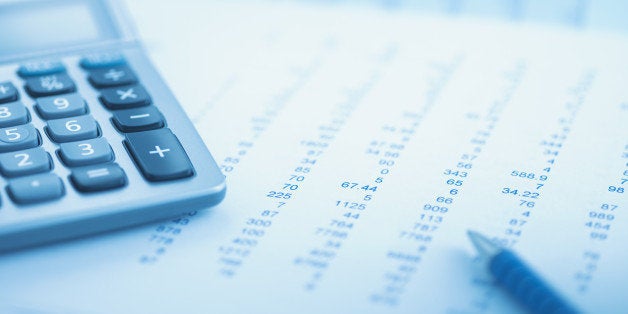 You started a business in order to follow your passion. And even though you're fortunate to work at something you love, you still need to contend with pesky back-office tasks and financial bookkeeping.
From sending out invoices to keeping up with your taxes, maintaining smart financial practices can be an overwhelming and exhausting process, yet keeping the finances in order is one of the most important things you can do for your business. Once you have developed a system, it will be easy to maintain and you'll be well on your way to success. Here are eight tips to get you started:
1. Shelter your personal finances
I'm not talking about opening an account in the Cayman Islands, but you need to shelter your personal assets and finances from any liabilities and risks of running a business. If you haven't done so already, form an LLC or incorporate your business in order to help protect your personal assets (savings account, house, and other assets) should anything happen in your business.
2. Make sure you have separate business accounts
If you are still mixing any personal and business finances, you should fix that as soon as possible. Open a separate checking/savings/credit card account for your business. When you get a separate monthly statement for your business expenses and revenue each month, it will be that much easier to understand whether your business is staying within budget and meeting your financial goals.
3. Don't get pinched at tax time
New business owners often get a nasty surprise come tax time, when they realize they've significantly underpaid on taxes for the year. When an employer isn't automatically withholding federal and state taxes with each paycheck, it's up to you to make sure you've got it covered. One effective strategy is to put approximately 25 percent (or determine the appropriate percentage with your CPA) of each payment you receive into a separate account. Then you can draw from this account to make your estimated quarterly payments as needed.
4. Get an accounting system
A good accounting system will save you time and money in the long term. If you are not working with an accountant, then an app like QuickBooks will be your best friend for keeping everything organized. No matter what software or system you use, make sure you know how much your business has taken in and spent on a monthly basis. By staying up to date on your revenue and expenses, you'll have an easier time come tax season and will be able to make better financial and tax planning decisions for the future.
5. Track your expenses!
When you don't keep tabs on every business expense, you forfeit tax write-offs and pay more in taxes than you should. Keeping a credit card that's used solely for business is a good starting point to ensuring that your office supplies and other business purchases are accounted for. Be sure to tie any service expenses - like web/email hosting - to the card (or whatever system you use). In addition, jot down business trips, mileage, lunches with clients, coffee dates, and other entertainment/travel expenses in an electronic or paper planner. Make an appointment with a CPA if you're unsure about what you can and can't write off.
6. Make a weekly appointment with yourself
No matter how hectic things get, schedule a weekly appointment with yourself to focus on your business finances. You'll want to make sure you're caught up on any invoicing, have captured any new business expenses, paid any of your own outstanding invoices, and your books are up to date. When there's room in your budget, you can always hire someone to take care of this for you.
7. Start accepting credit cards
One surefire way to increase sales and get paid on time is to make it as easy as possible for your customers and clients to pay you. This is true whether you offer professional services or sell goods at a local farmers market. If your business doesn't already accept credit cards, you should give it serious consideration this year.
Look into a solution that caters to small businesses, like Square, PayPal Here, Spark Pay, Intuit GoPayment, and Shopify. When choosing your provider, be sure to look closely at all the fees: swipe transaction, manual transaction, monthly, chargeback, and returns, so you are comparing apples with apples.
8. Get strategic
Once you understand your business' financial picture, it's time to put those numbers to work. Ask yourself the following questions: how sustainable is my business right now? Which clients or services bring in the most revenue? Which products have the best and worst margins? Then, you can determine if there are any changes needed to maximize profits and grow your business this year.
Popular in the Community