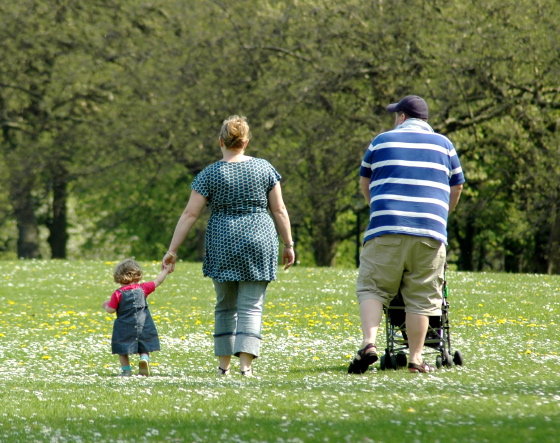 A recent study by National Center for Chronic Disease Prevention and Health Promotion
suggests that 72 million adults in the U.S. are obese. That's approximately one third
of the population, along with an additional 16 percent of the child population. Obesity rates
for adults have doubled and rates for children have tripled since 1980. This includes
all groups in society--regardless of age, sex, race, ethnicity, socioeconomic status,
education level or geographic region.
Obesity has physical, psychological and social consequences in adults and children. Children and adolescents are developing obesity-related diseases, such as type 2 diabetes, that were previously only seen in adults. Obese children are more likely to have risk factors associated with cardiovascular disease, including high cholesterol levels, high blood pressure and abnormal glucose tolerance.
At what point do we as American adults say that enough is enough?
In the past we could rely on schools to set a foundation of healthy habits amongst our kids. But as school districts have faced budget cuts, so have their physical education programs. In today's society it is essential for us to be positive role models for our youth. This includes taking the initiative to educate ourselves on the causes and prevention of this epidemic.
Knowledge is the first step to understanding how we can modify our lifestyle to incorporate more physical activity and decrease the number of foods rich in sugars, saturated fat, sodium and empty calories within our diets. Having our youth see adults lead by example will encourage them to exercise more and make healthier eating choices. A change as small as substituting time spent in front of a television or computer with an outdoor activity can be the difference.
We can also promote change by contacting local government officials to increase the amount and quality of active physical education in schools and childcare programs. We can increase access to safe places for physical activity in communities by creating and maintaining parks, sidewalks and bike lanes, along with providing incentives for smart growth designs. Making communities more livable and walkable can be the start of the change we need to reduce the obesity rate in America.