In today's world, knowledge is the new currency. Sometimes all that's needed to get to the next level is good, relevant and practical information that has the capacity and potential to create a sudden life change--a shift.
Licensed financial advisor and certified career coach, Shawn Dorrough, works passionately with business professionals, entrepreneurs and small business owners on creating clarity, monetizing passions, and executing strategies to build their wealth and become their best version. He's the creator of the WealthShift Mastery System™, an abundance program that examines and deals with mindset, management style, mission, and mentorship.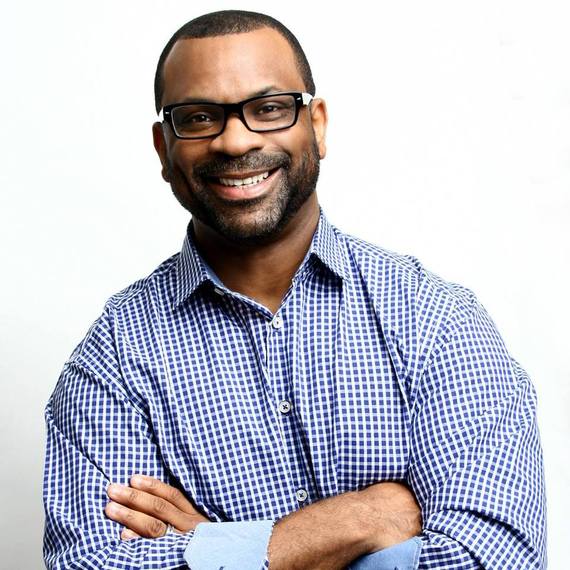 With over twenty-three years working in corporate and the financial industry, Shawn is an award-winning conference speaker, and author of two financial books, The WealthShift and The Consumption Trap. He also holds a BA in Business Management, MBA in Strategic Leadership and Finances and has earned several certifications and professional licenses.
Dorrough entered a brand new, fiercely competitive business reality show series called The Keynote hosted by peak performance expert, certified speaking professional and executive producer, Delatorro McNeal II. Shawn along with eight total strangers were forced to live together in a luxurious mansion for a week to accomplish a lifelong dream--without cheating, lying or resorting to cut throat strategies. At the conclusion of the competition series, Shawn was crowned king of The Keynote.
"There was so much that I learned but the biggest lesson was that we all have a story and our job is to master and share it. Our story is what makes us relatable and authentic. Without it, we run the risk of not connecting with our audience. Delatorro continued to push me up to the very end reminding me that no matter how much success I may experience, I always have an opportunity to learn more and get better!" --Shawn Dorrough, The WealthShift Strategist

According to Shawn, The Keynote was like participating in a Toastmasters meeting on steroids! Delatorro (Delatorro.com) pulled back the curtain and gave a detailed road map on how to successfully become a full time speaker.
"I learned so much about the art of public speaking and more importantly the business of public speaking that I was able to immediately put a few lessons to use after leaving the show that produced amazing results." --Shawn Dorrough, The WealthShift Strategist
Financially speaking, the core message that Shawn delivers to audiences is that anyone can create and experience a wealth shift. The key is to not focus on money but instead concentrate on the areas that directly affect money. His system shows people how to leverage seven areas in their lives that will increase their wealth.
"You have to learn the rules of the game and then play better than anyone else." --Albert Einstein
Shawn shares three (3) key strategies to position for a wealth shift:
Know What You Want: Most people don't fail due to a lack of knowledge or skill but instead because of a lack of clarity. Having a strong vision and goals are the key to success. So if it's building a multi-million dollar business, becoming debt free or saving a million dollars for retirement, the more clear and detailed you are, the more likely that you'll experience success and achieve your goals.

Know Why You Want It: This key deals with your purpose. Any goal worth having will require hard work, perseverance and commitment and the minute you take your eyes off the reason you're putting in the work, life will make you throw in the towel. When "your why" is strong nothing or no one can stop you.
Know What You Are Willing To Sacrifice: This key deals with who or what you will need to leave behind to walk towards your dreams. Everything and everyone cannot make the journey with you but most people refuse to remove the dead weight from their lives and they get bogged down with limitations, barriers and problems that they should have left behind.
Website: www.TheWealthShiftProject.com
Email: Shawn@TheWealthShiftProject.com
Facebook: Shawn Dorrough
Twitter: @shawndorrough
LinkedIn: Shawn Dorrough
The Keynote: www.TheKeynote.tv
Calling all HuffPost superfans!
Sign up for membership to become a founding member and help shape HuffPost's next chapter