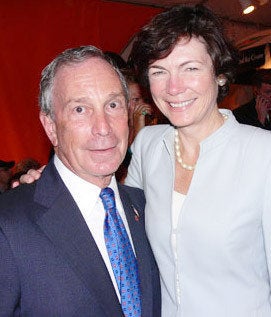 Unlike her predecessor as mayoral girlfriend, Mike Bloomberg's gal pal, investment banker Diana Taylor, has never had a separate police protection detail.
Taylor, 52, takes the bus every day to her midtown office and rides the subway to business appointments. In the six years Taylor and Bloomberg have lived together, she said she has never had reason to want or need personal NYPD security.
"I don't have security in Bogota or Nairobi or Moscow when I travel there on business, why would I need security in the safest city in the world?" Taylor told the Daily News yesterday.
Popular in the Community