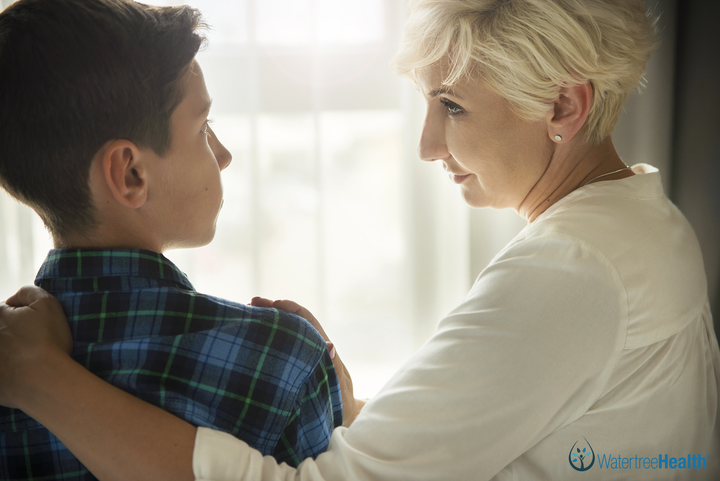 This year, the topic re-surfaces with the recent release of Netflix's series "13 Reasons Why," coinciding with national mental health awareness month in May. The show was produced as a passion project by Selena Gomez and is based on Jay Asher's young adult novel. The story is about a teenage girl who died by suicide and left 13 cassette tapes with her reasons for killing herself.
Mental health experts and suicide prevention centers were so concerned about the series that Suicide Awareness Voices of Education and JED published 13 talking points for young adults and parents/guardians to discuss while watching the show.
The highly rated program is incredibly popular and has been reported by Variety as the most tweeted about show so far this year. Parents and experts fear the series will spark other teenagers to take their own lives or engage in other dangerous behaviors.
The reality is suicide is the second leading cause of death for people ages 10 to 24, and the rate continues to rise. Teenagers are in a precarious mental state and we need to help them live long, healthy lives. Suicide should never come across as glamorous. It's a horrific decision that impacts family, friends and everyone affected by the tragedy.
RESOURCES:
By text: Volunteers are also available by SMS now — Crisis Textline offers nationwide, free crisis intervention via text message 24 hours a day, 7 days a week.
In person: If you unable to spend time with supportive family and friends, third party resources are available in person. For example, The American Foundation for Suicide Prevention has chapters in every state.
ADDITIONAL INFORMATION:
Mental Health Daily suggests coping strategies that include positive distraction by reading, writing or watching movies and television. Exercise is highly recommended because it provides a natural antidepressant effect quickly by stimulating endorphin production to boost mood.
Healthline reminds everyone to take their prescriptions as directed by medical professionals. Drug compliance is extremely important. Suicidal feelings can increase with improper medication dosage. If prescription drugs are producing negative side effects, speak with a doctor about alternative options — consult a professional before changing your medical schedule.
Co-authored with Shane Power, President of Watertree Health, where Lisa works in communication and business development.
As part of May's Mental Health Awareness Month, we're focusing on treatment and the stigma around getting help. Check out our coverage here and share your story at strongertogether@huffingtonpost.com.