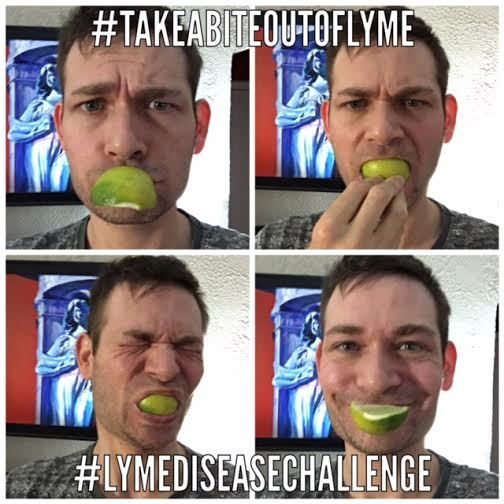 Although I have a background in writing about health and mental illness, I had never done so from a personal point of view until last fall when I began to discuss Lyme disease here. Within hours of the first article's publication, I had received a dozen emails, tweets and Facebook messages from Lyme patients, researchers, advocates and others. Within a couple of days, at least a hundred people had contacted me. I never expected such a reaction--but the reason I decided to write about Lyme is that when I was in diagnostic hell, I had no idea where to look for information, or even what to look for.
(Yes, I ended a sentence with a preposition. Birthday privilege.)
Today is my 38th birthday. While I've felt since about age 21 that birthdays aren't such a big deal for adults, I am celebrating today that I am still here, healthier than I've been for years, and supported by incredible people.
By coincidence, May is also Lyme Disease Awareness Month. Given the privilege of self-indulgence that birthdays afford us, I'm going to broadcast my birthday wish here.
If you read this, please help to raise awareness about the prevalence, severity and (it's still surreal that I have to write this) the reality that Lyme disease exists.

At this very moment, countless people--I would guess at least tens of thousands--are suffering with extreme nerve and joint pain, confusion, inexplicable panic attacks and depression and other life-changing consequences of undiagnosed or untreated Lyme disease. I've heard from hundreds of people who either suspect they have Lyme and don't know where to go for help, or who have been diagnosed with Lyme but can't access treatment. It's unconscionable and inexcusable. Many are desperate, on the brink of giving up. I've been there. Some people might dread pushing 40. I celebrate it, because a few years ago I was sure I wouldn't going to live this long.
Please participate in the Lyme Disease Challenge. It's a simple way to raise awareness and to support much-needed Lyme disease research. This is all it takes:
Get some limes. Buy a bag from the produce aisle or fish a wedge out of your gin and tonic, your choice.
Take a bite out of your lime. And take a picture of yourself doing it, or even a short video.
Post the photo or video to social media along with a short fact about Lyme disease. For example: There are over 300,000 new cases of Lyme disease each year.
Make a donation, large or small, to advance Lyme disease research. Any little bit helps. The federal government allocates only $23-25 million per year for Lyme disease research despite its prevalence and severity; by comparison, $1.1 billion will likely be dedicated to research the Zika virus, which so far has affected 472 Americans, compared with the 300,000 Americans who contract Lyme each year, many of whom go on to develop life-threatening chronic health problems.
If you don't have any money to donate, do the challenge anyway. And challenge three other people to do the same. Research is desperately needed, but making people aware of Lyme disease is equally important.

Finally, as personal privilege on my birthday, I want to express gratitude to everyone who has been a part of my recovery, and of Lyme awareness in general.
More than anyone, my family. The reason I haven't written for a while is because we were dealing with another close family member's triple bypass surgery--thank God everything has worked out so far as well as it possibly could. My parents, sister, and brother in law have supported me like no one else.
My good friends and colleagues--my support network. All of you gave me a reason to keep going when I thought the end was near. That sounds dramatic, but anyone who has had a severe case of Lyme disease will know that dramatic or not, it's reality.
My good doctors--the ones who didn't know exactly what was wrong but who recognized something was wrong and didn't let their egos get in the way of admitting it. And especially, of course, to the doctor who knew exactly what was wrong and has helped me to get better.
I also want to thank some people I don't know personally. I've become acquainted with so many incredible people throughout the world as a result of all this, many of whom are suffering in countries like Australia, Ireland, the Netherlands, and have to come to the United States to find treatment--and the treatment is working. I've also become acquainted with truly noble medical practitioners, researchers, and activists, most notably at the Bay Area Lyme Foundation, National Capital Lyme Disease Association, LymeStats and LymeDisease.org, who are doing the work they do because they've been personally affected by this disease and are truly committed to helping others who are suffering from it.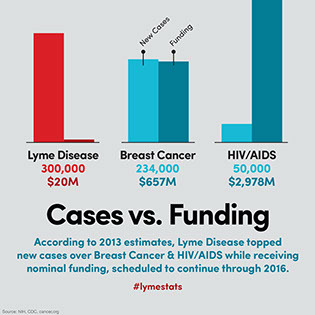 And finally, I want to thank people who I really don't know at all but whose courageous voices are changing the world for the better. I worked for many years at an organization whose mission was to bring the power and influence of the entertainment industry to bear on health and social issues. High-profile people who talk about their experiences with issues like this literally change the world: in the 80s and 90s, Elizabeth Taylor fought tirelessly for HIV/AIDS research and for humane treatment of people who live with the disease, and then Magic Johnson came out as a mainstream patient activist.
Today, Yolanda Hadid is our most ardent and effective advocate and activist, and Avril Lavigne's brave voice has done much to draw attention to the reality of Lyme disease. These people are changing the world for the better. Please thank them and listen when they speak.
And please make my birthday wish come true: go suck a lime and do your part to draw awareness to this epidemic. It matters more than you may know.