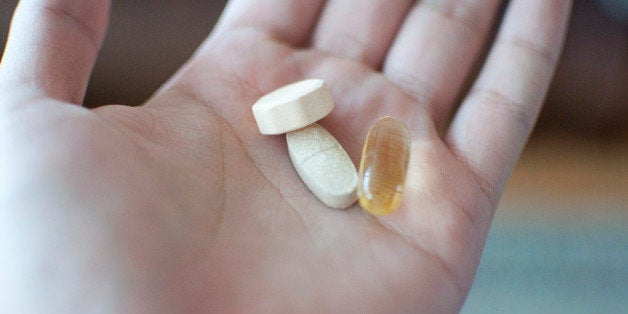 The findings come on the heels of an editorial published in the Annals of Internal Medicine, which say that taking vitamins don't seem to have any benefits in preventing death or disease in the general population.
The Gallup survey, conducted with 2,023 adults, showed that vitamin use differs between age groups. About one-third of 18-to-29-year-olds and more than half of 50-to-64-year-olds regularly take vitamins or minerals, while people ages 65 and older are the most likely to take vitamins, with 68 percent reporting regular use.
Vitamin use also goes up with education and income. Forty-three percent of people who only completed high school regularly take a vitamin, compared with 65 percent of people who have completed postgraduate work. And 41 percent of people who make less than $24,000 a year regularly take a vitamin, compared with 56 percent of people who make $90,000 or more a year.
Vitamin use is also more popular among women than men -- 54 percent of women regularly take one, compared with 46 percent of men.