 Are you letting your office go to the dogs?
According the American Pet Products Association, 1.4 million people take their dogs to work every day.
Many offices are becoming dog-friendly, as companies realize both the personal and work benefits of allowing dogs to roam the office.
Aside from the occasional barking and shedding, allowing pets at the workplace is said to increase worker productivity, staff morale and camaraderie. Workers who bring dogs to the office may also be encouraged to work longer hours.
Take Your Dog to Work Day, which falls on June 22 this year, is sponsored by Pet Sitters International, a North Carolina-based association that promotes adoption.
Is your workplace dog-friendly? if so, send us photos via email or submit directly to the slideshow below.
See photos of dogs at work, submitted by readers and our coworkers here at HuffPost:
Related
Before You Go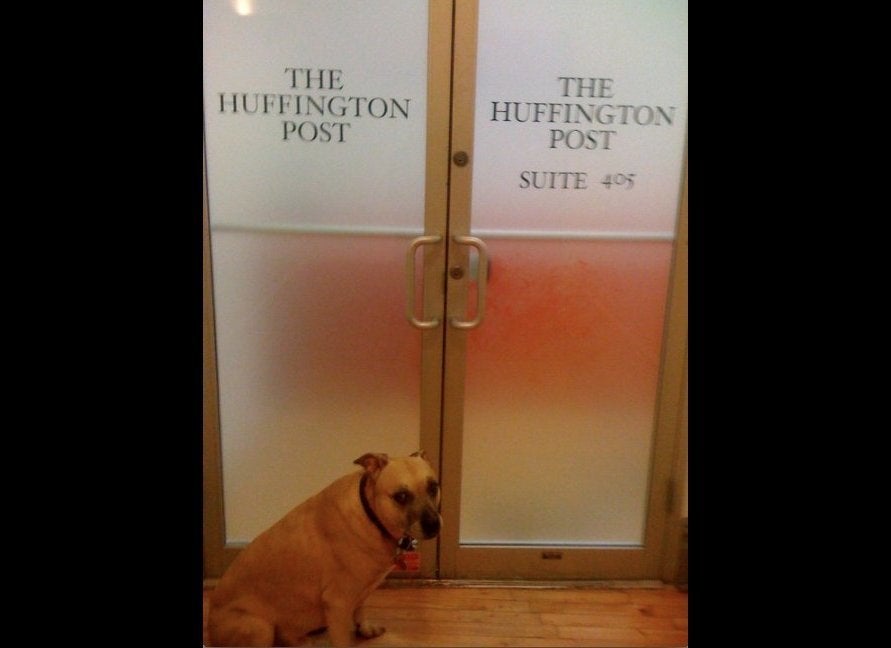 Dogs At Work