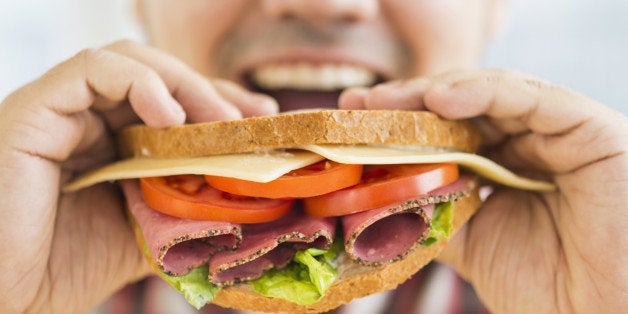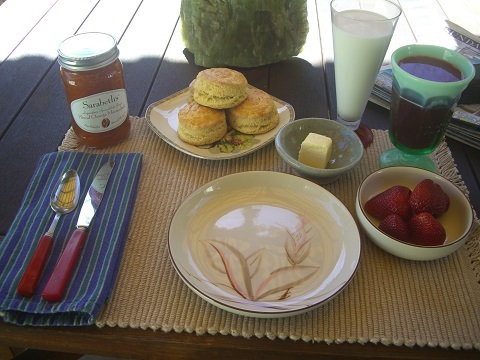 When was the last time you enjoyed a meal largely in silence, paying attention to what you were eating, savoring every nuance of the food, contemplating its origins and complexities and your reasons for consuming it? I'm guessing not recently, if at all. The fast pace of modern life has all of us mindlessly hurrying through our mealtimes with no time to enjoy the moment, our food, and our lives. It's definitely time for mindful eating.
Mindfulness is not a new concept; it has been a basic tenet of Buddhist thought and practice for millennia. But the specific application of it to eating is garnering a great deal of attention these days, as people seek ways to counteract the relentless tempo of our media -- and app-saturated daily grind. Spa retreats are incorporating it into their relaxation offerings; the NIH are funding studies into the effects of mindful dining on eating disorders; local health food markets are offering helpful seminars on the shopping aspects of mindful eating.
Essentially, mindfulness in eating is about looking inward and outward in your relationship with food. Internally, it is about being aware of how you feel about food, in the moment and in context; it is meditating upon the sources of your food and the effects of its production; it is being sure you are hungry before you eat. Externally, it is focusing on the sensory effects of your food; it is appreciating the textures and colors and aromas and flavors that you are experiencing; it is slowing down and becoming aware of the specific pleasures of the bounty you are being given.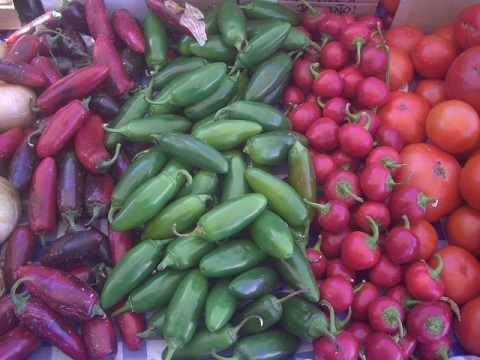 Want to give it a whirl? Here are some helpful suggestions on getting started:
Start Slow. Don't attempt to suddenly alter the habits of years. Begin with one snack a day, one meal a week.
Just Eat. No cellphone, no text messages. No newspaper, no iPad. No multitasking. Give all your attention to your food.
Pay Attention. Actually taste every bite. Chew slowly. Inhale aromas. Observe the simple beauty of each item you are eating. Enjoy.
Pause. Don't plow through your meal non-stop, put down your utensils and relax in between bites. Engage in quiet conversation, especially by sharing your reactions and perceptions in responding to your meal.
Reflect. Consider the sources of your food, and the effects of its production on the environment. Who harvested it, who nurtured it, who transported it? Was the earth helped or harmed in the process?
Know Why You Are Eating. Are you hungry, do you require sustenance? Do you seek enjoyment and pleasure in moderation? Are you eating for distraction, or to appease discontent? Make eating a conscious and self-aware choice, without judgment.
Cook For Yourself. And grow some of your own provisions, even if it's just a few herbs. Cultivating the ingredients, and preparing and cooking your meals, will help you to more directly appreciate them.
If you encourage yourself to practice these simple activities and endeavors, you just may find a whole new world of contentment and awareness and joy unfolding before you at your very own dinner table.
Apply your new-found focus and awareness to these healthy, vivid, delicious dishes...
Shrimp, Mango & Orange Salad
This light fresh meal will help chase away the doldrums of chilly Autumn winds...
1 lb. cooked peeled wild-caught large shrimp
1 cup diced fresh mango
2 navel oranges, peeled and segments removed from membranes
1/2 cup organic garbanzo beans
6 ounces mixed mesclun greens
2 tablespoons fresh lemon juice
2 tablespoons extra virgin olive oil
1/2 teaspoon microplaned lemon zest
1 teaspoon snipped fresh chives
1/4 teaspoon minced fresh jalapeno
Whisk together the lemon juice, olive oil, zest, chives and jalapeno to make the dressing.
Combine the shrimp, mango, orange segments & garbanzo beans in a bowl; add 2 tablespoons of the dressing and gently stir to coat.
Divide the greens among four plates, drizzle with remaining dressing. Mound the shrimp mix on the greens.
- Feel the various textures on your tongue - the soft sweetness of the mango, the firmness of the garbanzo beans, the herbal nuance of the greens.
- Seek out the heat of the jalapeno and the briskness of the lemon zest.
- Ponder the hardships of the fisherman who went to sea to catch the shrimp.
Add some shredded cooked chicken to this warming soup to make a one-dish meal...
2 large leeks, white part only, halved and sliced
2 tablespoons orange olive oil
1 quart organic chicken broth
3 cups Yukon Gold potatoes cut into 1-inch cubes
1 cup frozen organic baby peas
1/4 cup chopped fresh dill
Salt & pepper to taste
In a large pot, cook leeks in olive oil over medium heat until softened, about 4 minutes. Add broth, bring to a boil. Add potatoes, reduce heat, and simmer until cooked through but firm, about 10 minutes. Add peas, cook another 4 minutes. Stir in dill and salt & pepper, serve immediately.
- Inhale the steam from the soup, allow it to penetrate your senses.
- Contemplate the labors of the farmer who grew and harvested the potatoes.
- Eat just a piece of potato, then just a pea, then just a spoonful of broth, savoring each. Pause. Now enjoy all three at once. Contemplate the differences.
Note: A version of this post appears in my "Eat Smart" column in the November issue of Better Nutrition Magazine