Residents of a remote village in southwest Alaska united on Friday night to light up a runway with their vehicles, enabling a medical plane to land safely.
The LifeMed Alaska medevac plane needed to pick up a child in Igiugig who required medical assistance and transport to a hospital in Anchorage, about 280 miles to the northeast.
Nelson lit up the runway with her all-terrain vehicle headlights so the plane could land, and Nelson's neighbor made 32 calls requesting assistance. At least 20 residents ― many of whom were wearing pajamas ― showed up in their vehicles to also light the runway.
"That's pretty much almost every household in this village," Nelson told Alaska Public Media. "I was anxious and nervous and I was like, 'So what if that was my baby [waiting for that] plane.'"
The girl requiring medical care was safely transported to Anchorage, and Nelson told CNN that Igiugig coming together was a matter of course.
"It's an ordinary thing to happen here in such a small community," she said. "And what I'm finding out is that it's extraordinary to other people."
A photo snapped by Nelson shows the vehicle headlights from the ground, while the LifeMed Alaska Facebook page shared a glimpse of the view from above, praising Igiugig for "a little ingenuity and a lot of determination."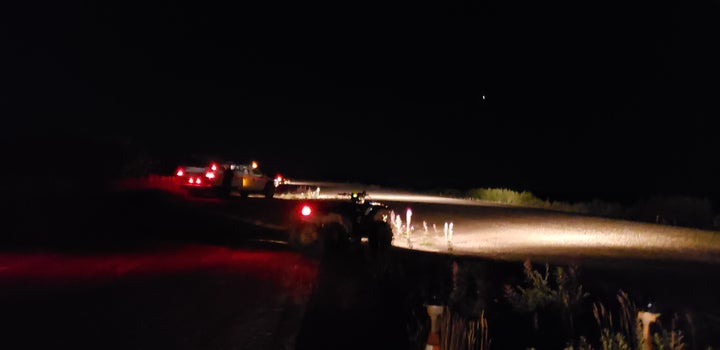 CORRECTION: An earlier version of this article indicated that Nelson called for assistance in lighting the runway. Her neighbor was the one who made the calls.
Popular in the Community