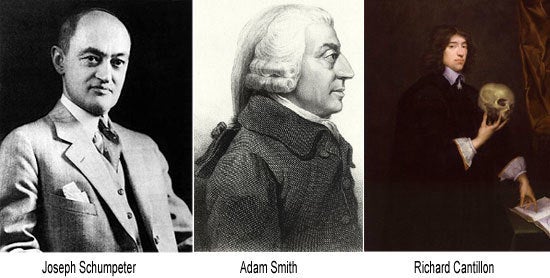 Entrepreneurship seems to be contagious -- at least in the United States. The US Small Business Administration calculates there are over twenty-nine million small business' in operation in the USA as of 2017. More and more people are thinking about and planning to open their own small enterprise.
New financing options and a revitalized economy make this a less risky proposition than in the past -- but the risk, and plenty of it, is still there. One of the best ways to lower the risk to an absolute minimum is to start a business in an industry where there's room for expansion and innovation. Not one that produces nothing but diminishing returns. So latch on to these suggestions for a potential startup bonanza:
Becoming an Amazon.com Sales Associate has never been easier. Or more lucrative. The reason: 90 percent of customers check Amazon even if they find the product they want on another ecommerce site. If you're the kind of entrepreneur who wants suggestions and training to sell products online, as well as some motivation, your best bet is to take an Amazon sales seminar from Andrea Anaya. Her Boom Seminars teaches potential entrepreneurs how to develop a solid ecommerce business model, from sourcing products in China to setting up your Amazon store for success. And she knows what she's talking about. She was a millionaire by age 30, partly because she looked at trends and executed her own business ideas. Her business acumen in leveraging Amazon for steady sales is well known in the business community.
There are over seventy five million baby boomers on the cusp of retirement and old age today, so the need for competent health care providers is going off the charts. Bureau of Labor Statistics numbers indicate that the top twenty careers predicted to have the best rates of employment in the next twenty years include about a dozen health industry positions. Our aging population demands quality healthcare at affordable prices -- if you can figure out how to tap into that wellspring of ready cash, you are looking at a startup bonanza.
And if you personally don't have the kind of expertise required for professional medical health care, not to worry. The home health aide industry is wide open for staffing companies to fill the growing need for inhome healthcare. Staffing is relatively easy to do, since the job description does not demand any kind of college degree.
Twenty eight states, plus the District of Columbia, have now legalized pot for medicinal purposes. That means that registered medical doctors can now prescribe it for their patients. Anyone with a green thumb, a greenhouse, and the proper certifications and licenses for their state can begin growing weed for sale to pharmaceutical companies -- or you can distill the oil yourself with some basic equipment and sell directly to pharmacies. But be aware -- the paperwork is rather daunting, and the state and federal supervision is heavy-handed. But if you have a thick skin and a good accountant you can begin to see profits within the first six months of operation -- and that's not something most startups can promise!
Homeowners where both partners go to work is a huge demographic across America. And these busy couples just don't have time to mow the lawn or shovel the walk anymore. Not to mention pruning back bushes and trees and maintaining a lovely flower border. Many successful entrepreneurs have started out with the backbreaking physical labor of landscaping and sod laying, and then gone on to even bigger profits by renting out landscaping tools to newer startups in the same game. It's a win-win situation!
Calling all HuffPost superfans!
Sign up for membership to become a founding member and help shape HuffPost's next chapter
This post was published on the now-closed HuffPost Contributor platform. Contributors control their own work and posted freely to our site. If you need to flag this entry as abusive,
send us an email
.