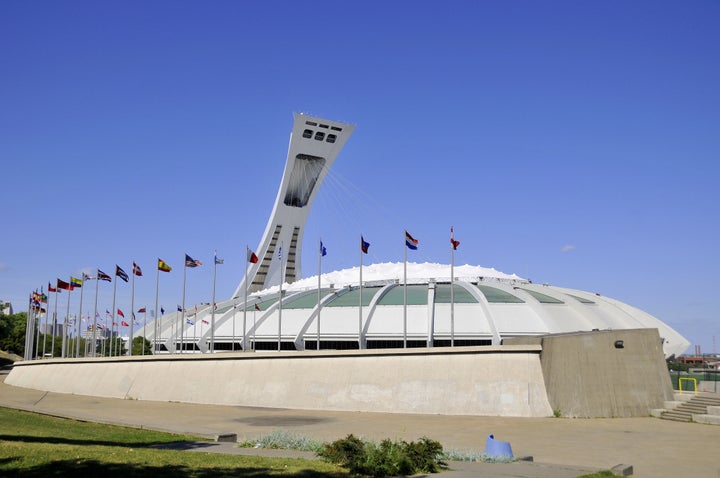 You're in a city, but it could be any city. You're riding alongside a port, but it could be any port. But it's not just any city and it's not just any port, it's Montreal. How can you tell?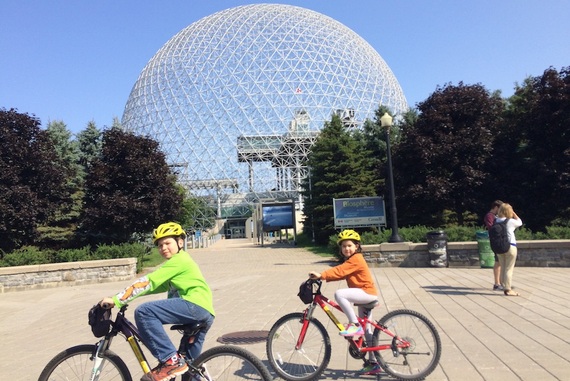 You're on a bike, and in Montreal everyone bikes. Also, you've just been passed by a caravan of cycling clowns. And what's that? The scent of fresh croissants and cafe. Must be
That's where we found ourselves on a recent late summer morning, on an architecture tour of the city with Montreal on Wheels, a popular purveyor of special-interest guided bike tours.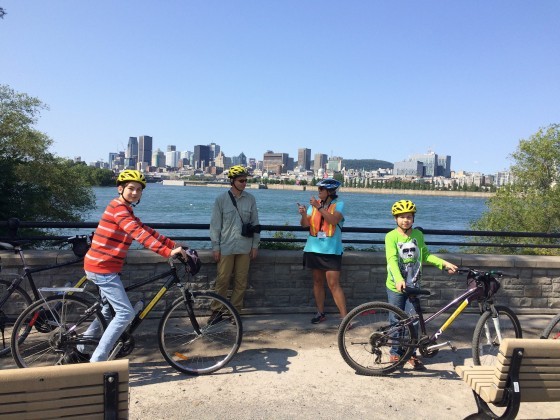 A city of cyclists
It's difficult to understate how passionate Montrealers are about bicycling. There are hundreds of miles of bike paths crisscrossing the city, and the rivalry you see between bikes and cars in other major metropolitan areas, doesn't seem to exist. Motorists, true to their polite Canadian selves, readily yield to the two-wheelers, unlike what you would experience in most large American cities.
Amazingly, there's no off-season for cycling. After the first snow, thin summer tires are traded in for broader snow tires, and riders switch from sunglasses to ski goggles to adjust for the riding conditions.
Our path took us from the port off through the islands of Montreal to the site of the 1967 World's Fair.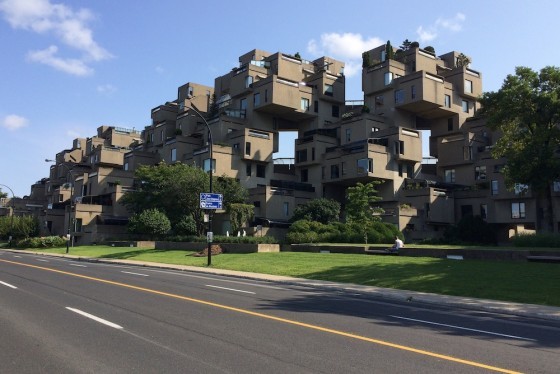 Whimsical Montreal
One of the first stops along the way was an unusual structure designed by Moshe Safdie for the 1967 World's Fair. The theme was "Man and His World," and for the then 23-year-old architect that meant a stack of concrete box residences. According to our tour guide, Pam, it took a while for locals to embrace this form of modernism.
Signs of the 1967 World's Fair are everywhere: the futurist-looking American pavilion with its Epcot-like dome, the minimalist Canadian pavilion, and the flamboyant Quebec pavilion, now the Montreal Casino, which looks like the backdrop for this summer's unfortunate Disney movie flop, "Tomorrowland."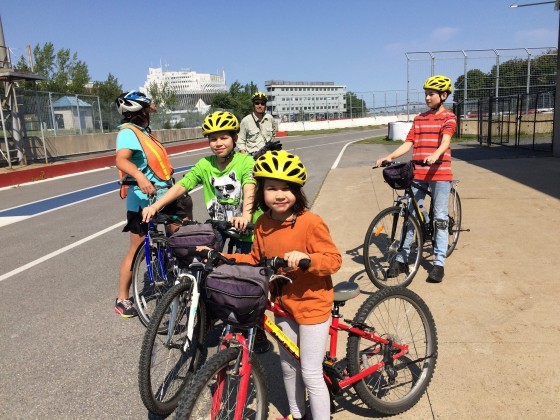 Next, we powered around Circuit Gilles Villeneuve, Montreal's five km Formula One track, a rare treat. It gives you an impressive perspective on the precision required of drivers during the race. Navigating the turns on bikes was sufficiently challenging, thank you very much.
Framing our entire adventure: the raging St. Lawrence River. It outlines the islands on all sides. Watching the ferries push against the rapids using the power of the current to move downstream with a grand view of the city was one of the highlights of our journey.
I shouldn't have been shocked when the first cyclist with the bright red nose whizzed by. There's a whimsical, fun-loving side to Montrealers; another endearing quirk from their French heritage. In this case, we were greeted by a troupe of cyclists wearing clown noses, costumes and balloons to raise awareness of a charity circus for cancer research.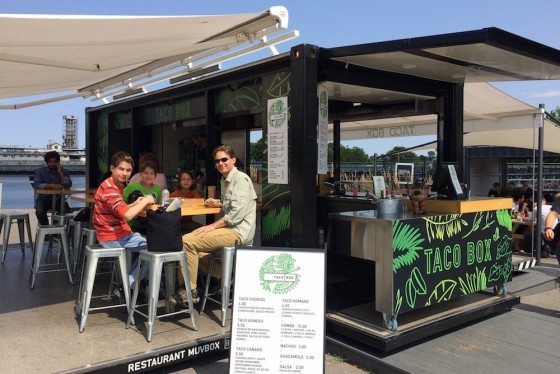 A taste for Montreal
There's a reverence for food in Montreal, which we have only encountered in Europe. Especially for breads still warm from the oven, rich and creamy cheeses and fresh, healthy ingredients. What's on the menu?
The maple croissants we enjoyed as a snack near the Jamaican pavilion took the edge off our hunger after riding past the boulangeries and cafes along the waterfront.
On our return, we discovered a treasure trove of box restaurants along the Bassin Alexandra harbor on Rue McGill. These food stands are in high demand since they're the first to claim the lobsters from that morning's catch. Muvbox Homard -- homard means lobster -- is home to the legendary homard roll, but we preferred their pizza homard. It sits beside the Taco Box which serves tacos with unexpected ingredients, including duck, lamb and lobster.
Food is celebrated in many ways in Montreal. If you want to eat like a local, head over to the neighborhood marche, or farmer's market. That's what we decided to do. We pointed our wheels to the Atwater Marche, selecting locally grown fruits and vegetables, crispy baguettes and a selection of cheeses.
We dined under the moonlight in the rooftop gardens at the Hotel Bonaventure. It had all the flavors and romance of a trip to France with a distinctly Canadian accent.