Have you ever been faced with a reality you did not want to deal with?
"In less than 24 hours I am going to find out I have breast cancer."
That's a pretty hard realization to have, but I knew that was what the doctor was going to tell me. I also knew that the way I handled the news from the very beginning would set the tone for the entire process.
There was a part of me that had been preparing my entire life for that moment. However, I thought the life defining moment would be starting my own brand new educational consulting business, not fighting for my life against a deadly disease like breast cancer!
I didn't want to be a victim or be pitied. I wanted to still feel love and find joy all around me.
I knew I wanted to use this experience to cross paths with the people who could help me see what I needed to see. To be cared for by people that I trust. To learn to put this disease in a box so that it would not define me.
But I also knew I needed let myself cry when I needed to cry, yell when I needed to yell, curl up when I needed to and then move the hell on!
Sure enough, the doctor confirmed what I already knew, I had breast cancer.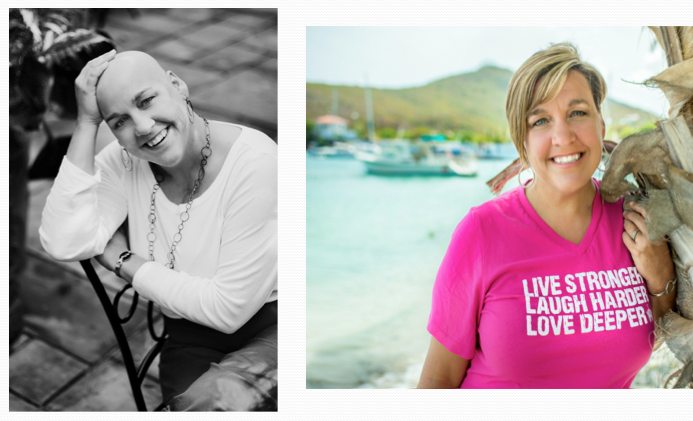 By sheer chance, our yearly vacation to the Outer Banks of North Carolina was scheduled the day after my biopsy. We had been traveling there for 15 years every summer. The same beach. The same week. The same house. No surprises. Until that year.
The doctor told me I could still go on my trip, but when I got back I was hers for the next year.
This was the year that the trip to the beach was going to take on an all-new meaning, in more ways than one.
We arrived at the house and I put on my running shoes to try to clear my head. That night, we were going to tell my 12-year-old son I had cancer and I was dreading even thinking about the experience.
So what better way to handle it than to put on my shoes and run away? But little did I know that I was running towards something.
I ran down the Old Lighthouse Road and when I got to the end of it I was incredibly perplexed. Here was a big compound of houses with a chain link fence around it and no one in sight. I ran around the fence trying to find some marking to help me better understand what it was. I finally came across a sign that indicated that it was owned by the US Coast Guard. It looked like a ghost town. Completely abandoned with no one in sight and right on the ocean.
I turned around and started my run back to the beach house. The thought that these houses were supposed to be mine kept running through my head. I am supposed to do something amazing with these. That's when I got the idea for Little Pink Houses of Hope.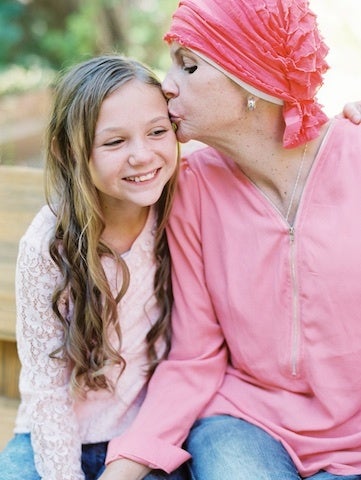 The mission of Little Pink Houses of Hope is to promote breast cancer recovery by offering opportunities for survivors to reconnect and celebrate life.
The idea behind Little Pink is actually pretty simple. There are empty rental vacation properties all over the country. We get people to donate their homes for a week and then secure donated meals and services. We then invite and host families who are living with a breast cancer diagnosis to come and get away and enjoy a FREE week long vacation.
We have amazing volunteers, who we call "volunstars," who travel to these destinations and dedicate their week to providing everything a family might need so that they don't have to plan or think about anything other than reconnecting, finding some peace and getting stronger as a family.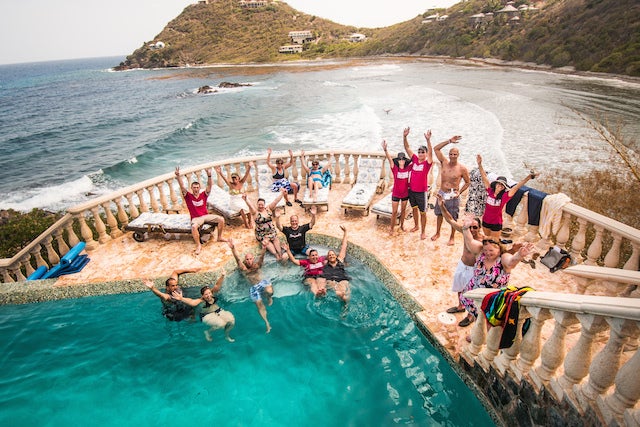 In seven years, Little Pink has spread to offer 13 retreats across eight states including North Carolina, South Carolina, Alabama, Maryland, Arizona, US Virgin Islands, Florida, and California.
During the most difficult time in my life, I felt compelled to turn the experience into something else.
Now look, not everyone is going to feel called to start a nonprofit. Some days, especially if you're battling cancer, getting out of bed might be the biggest hurdle you're able to face that day.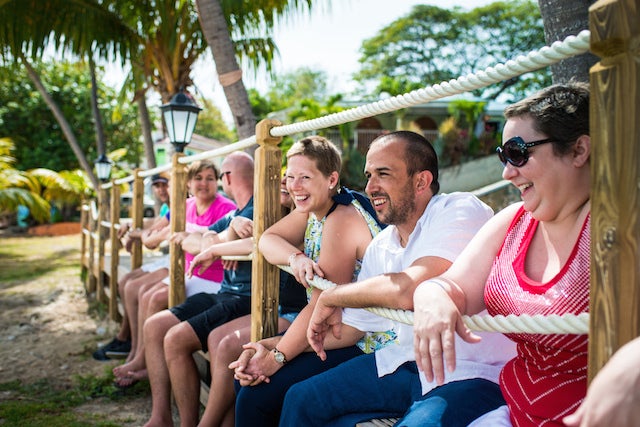 This October, when you're walking down the aisles full of pink ribbons and packaging, maybe a "little pink" can inspire you in your own life.
If my experience has taught me anything, it's to find that thing at the core of your being that you are meant to do. The thing that keeps you up at night because you just have to do it or do something to help change it.
Maybe your little pink inspiration is to volunteer. Maybe it's to help a neighbor who is dealing with his or her own cancer diagnosis or difficult experience. Maybe it's just to donate to a cause for which you are passionate.
The first step is to find a way to quiet the noise in your everyday life so that you can listen to your inner voice. You might just find something that brings a little pink into your life.
To learn how you can support Little Pink Houses of Hope, visit littlepink.org.
Check out my book, "Struck by Hope," to read more about my personal journey and those whose lives have been touched by breast cancer.
Popular in the Community