The holiday break presents us GSA sponsors with the chance to rewind, reflect, and renew, and that's exactly what I plan to do. I plan to renew my commitment to my students, my school, and my community while taking advantage of the much needed two-week holiday break. GSAs all across the country have made significant strides in 2015, and can make an even greater impact in the coming year. While we have so much to celebrate, there is so much work left to do. Here are just a few simple ideas meant to inspire other GSA sponsors to make the most of their winter break.
Assign your students GSA related winter break work
As many GSA sponsors know, the Gay Lesbian Straight Education Network (GLSEN) hosts No Name Calling Week on January 18-22 and offers a wide variety of planning tools on their website. Assign the leadership of your club or organization to visit the site and draft a proposal for how your school will implement No Name Calling Week. Perhaps you can charge the students with getting together at least once to plan a few school wide events, ensuring that your students are building leadership and organizational skills over their time away from school.
Take the time to read new research
Take the time over the break to research and find a few articles over the break that you can bring back to your GSA. There are so many issues being raised in the LGBT community today, especially in regards to trans rights and adoption rights. With so many hot topics to tackle, I plan to search the internet for that one article I want to come back and discuss with my students. GLSEN also has a great document that just came out this year about State and School District Anti-Bullying Policies. The document takes a look at the anti-bullying policies of all 13,181 school districts across the country, and can be a valuable read, especially for those GSA sponsors who are often met with administrative backlash in regards to their club. With the passing of the Every Student Succeeds Act, knowing our rights as educators is an integral part of supporting our students.
Plan a resolution party for your GSA
One thing I plan to do this year that I haven't done in the past is to plan a 2016 resolution event for my students. Upon our return, we will have a 2016 kick off meeting where we reflect on the work we've done for our school culture, and set meaningful goals for the rest of the year. This will include looking at the future calendar of GSA related events, including No Name Calling Week, World Day of Social Justice, and the Day of Silence. Get the kids together for a resolution party where they reflect on the great things they've done so far, and they strategize for the future.
Take some much deserved time for yourself
There's always more we can do to reinvest our students in the mission to making schools safe and inclusive for all. But we also need to make sure we take time to rest and relax. In addition to the growing responsibilities of being an educator, and the added pressures of teacher evaluations, it's all too easy to become overwhelmed. You have much to celebrate: you're running a club on campus devoted to equality, progress, and social justice -- something not many people can say they do. So treat yourself to something special: after all, you've earned it.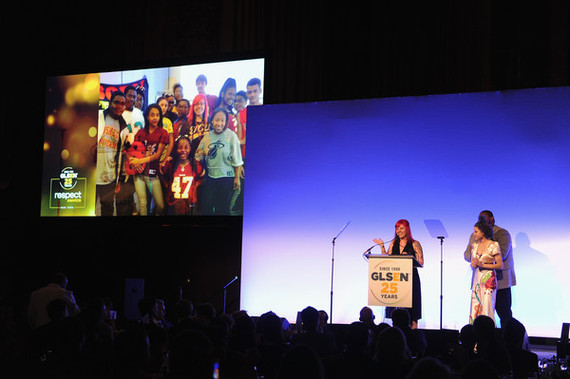 Calling all HuffPost superfans!
Sign up for membership to become a founding member and help shape HuffPost's next chapter