Fred Kent, a leading authority on revitalizing our cities, was recently in San Diego to help the city rethink its public spaces.
More important than the buildings,he argued (although San Diego he noted has some great buildings), is whether there are gathering places for people to hear a string quartet, watch a dance routine or a chess match, or simply meet, enjoy themselves, and give life to the city.
Kris Mitchell, President of the San Diego Downtown Partnership, which sponsored that Mr. Kent's visit, believes deeply that this aspect of urban space is what makes a city "livable" and a "destination" that retains, attracts and nurtures the kind of citizens San Diego wants and needs to be a true city of the future. The report from that effort, involving several hundred local experts, focused on "four locations (Horton Plaza Park, Fault Line Park, Seaport Village, and North Embarcadero) as demonstration sites."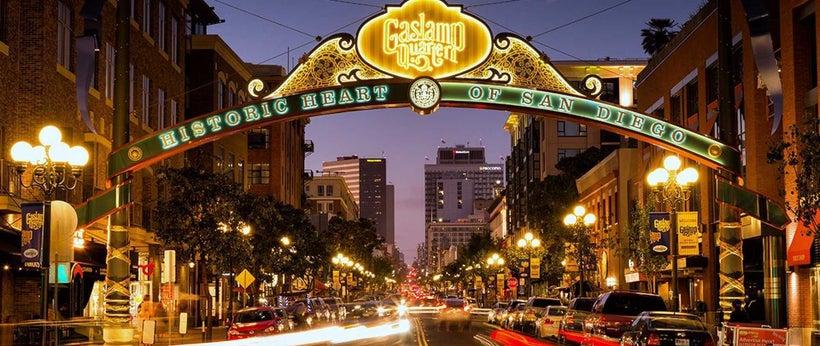 Few priorities are as important as these "power of 10+" public spaces Kent talked about, as our population shifts to a very new economy where art and culture, creativity, innovation and entrepreneurship are the new benchmarks of success. This is the kind of community every city is or should be striving to achieve.

The Festival, working together with The New Children's Museum, the San Diego Public Library, Horton Plaza Park, Westfield, Bread and Salt, and Border X Brewing, has partnered with hundreds of individuals and organizations.
According to press spokesperson, Becky Biegelsen, the WOW Festival is not the first such festival, however, this year it has been expanded. Specifically, "The 2017 WOW Festival will feature multiple innovative and immersive productions, including pieces by MacArthur "genius" fellow Basil Twist and 2017 Tony winner Mimi Lien, set in a series of exciting locations in and around downtown San Diego." WOW 2017 is a 4-day event and promises to be accessible, affordable (with many free events), innovative and often interactive such as art-making activities, and dance parties where audiences can mingle with artists.
According to La Jolla Playhouse Artistic Director Christopher Ashley, "In a new twist, we're bringing this year's Festival to downtown San Diego and environs, giving the Playhouse an opportunity to expand our reach, develop new community partnerships and offer audiences even more innovative sites and experiences."
This idea that theaters, opera centers, music halls and performance spaces of all kind ought to be on every corner of a community is rapidly gaining traction.
Some years-ago Portland Oregon started the Time-Based-Art-Festival, an 11-day series of events that promoted visual and performing artists from other countries in venues across the Portland community. On street corners, bus stops or inside groceries, individuals or groups were performing every day. Other cities are experimenting taking many of their performances to the streets as well.
Providing similar experiences to college audiences and other young people, are essential to give our next generation of workers the new thinking skills a new economy demands.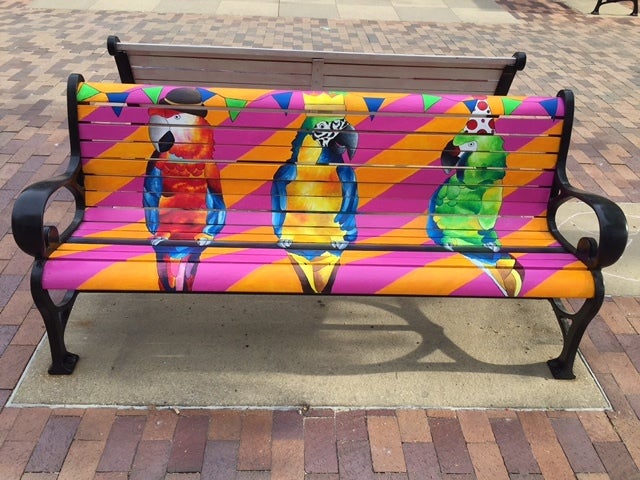 Dr. Joyce Gattas, Dean of SDSU's College of Professional Studies and Fine Arts is convinced. Together with the former President of SDSU, Gattas launched SDSU "Arts Alive", and in just a few years the performing and visual arts and design program has touched the lives of thousands of students through pop-up concerts at places like the student market, around student-painted benches, under the dome of the University library or in one of the several on-campus performance venues.
SDSU is becoming what is now known as a "Creative Campus," one of many sprouting up on colleges and universities across America. As a new organization, "Creative Campus" helping higher education embrace the arts, describes it, this effort is "Making the arts central to students lives."
In 10 years-maybe sooner-cities, campuses and all institutions large and small will help redesign the landscape of a city. What is happening in San Diego holds promise for cities across America.
Calling all HuffPost superfans!
Sign up for membership to become a founding member and help shape HuffPost's next chapter
This post was published on the now-closed HuffPost Contributor platform. Contributors control their own work and posted freely to our site. If you need to flag this entry as abusive,
send us an email
.