We were headed to Walt Disney World and decided to buy the Disney Photo Pass. It cost us $170 at the time, and for that amount of money I needed to know we would get full use of it. As two dads traveling with a tween, I knew that I needed my son on board before I paid.
While I do not put my son in charge of my decisions, I knew this constant photo taking might be intrusive upon his vacation and I let him know that I was respecting him as a person when we discussed his participation in having our picture taken hundreds of times over the eight-day vacation.
He agreed! He enjoys the fun pictures we get from the Disney Memory Maker, which can include added Disney magic. The magic is where Disney photographers add in different Disney characters into your picture.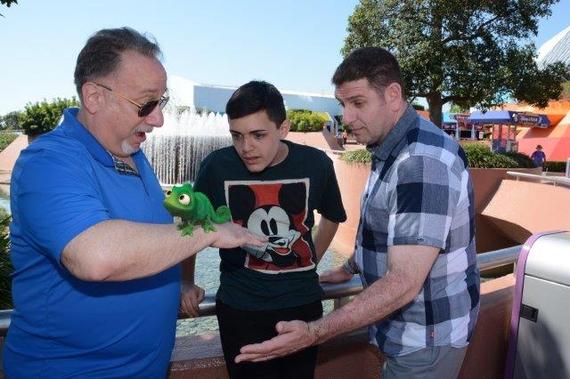 Pictures from certain rides are also included, and taken automatically. What do you see in the below picture? Do you see my son blocking his face when he knows the ride will be automatically taking his picture?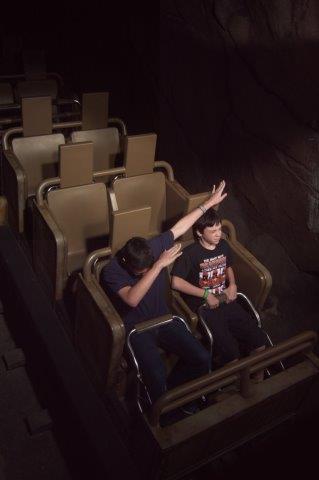 If you agree to the above, you are wrong. My son was doing a dance move called the Dab. He knows where the cameras are on a lot of the rides, and he got creative! As a parent, it is important for me to be able to bond with my son, so together we created a hashtag for this move, we called it #YetiDab, since the picture was from Expedition Everest. This is how you get your kids to have a blast while taking pictures! Know their interests! Work with them!
My son knows I love character pictures. I suspect he does as well because he joins us for almost all of them! He may not realize my ulterior motive, which is that we have collected many, many fantastic memories that we will all cherish for a very long time, and that I dream of someday showing to his children!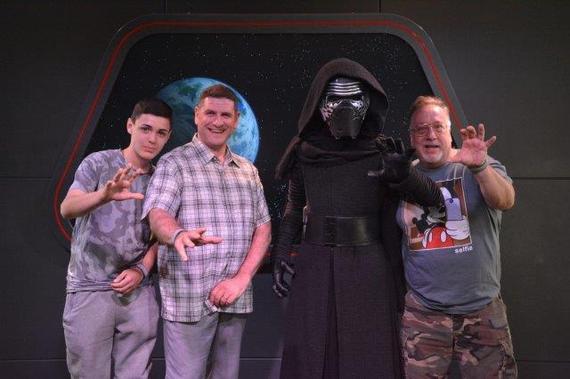 We come home from our vacations with great memories, and sometimes those memories are not just from the pictures, but also from the process of taking the pictures! Working with your tween/teen not only makes things easier, it is also a way to bond like we did, three musclemen on the Dinosaur ride!