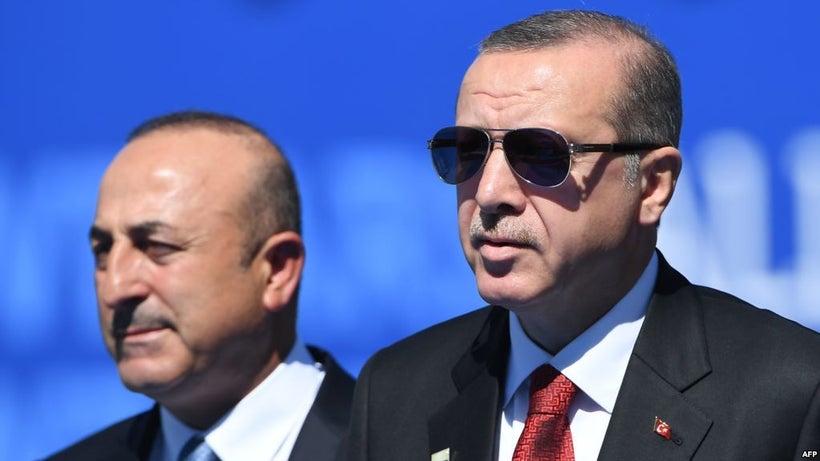 The public opinion is quite familiar with cases of terrorist networks' or organized crime syndicates' kidnapping for ransom or hostage-taking, subsequently to be used as collateral. The last and probably the most graphic of these incidents were displayed by ISIS. Calling to mind the grotesque setting alive on fire of Jordanian Air Force Pilot Moaz al-Kasasbeh would remind us how brutal and ruthless those terror and crime syndicates can be when cornered.
Thanks to increased awareness, many Western democracies updated their legal instruments to counter taking hostages or kidnapping for ransom. Just In 2014, UN Security Council adopted Resolution 2133 (2014) that 'calls upon States to keep ransom payments, political concessions from benefiting terrorist'. Not surprisingly, paying ransom or giving political concessions are referred to as some sort of terrorism financing in this legal document.
Kidnapping as a tool of repression
Unfortunately those practices are not particular to terrorists or gangs. Turkish authorities under President Erdogan has been resorting to those practices for some time to further his repressive agenda. As a result, many dissidents of the Turkish government have been so far kidnapped abroad with the complicity of local authorities. A number of countries such as Bulgaria, Malaysia, Myanmar, Saudi Arabia, UAE, Kuwait, Qatar and Azerbaijan have faced explicit and inexplicit threats by Erdogan's Turkey particularly since the attempted coup in July last year to surrender Turkish nationals who are allegedly linked to Gulen Movement, the nemesis of Erdogan, to be persecuted and rot in jail. One is still in prison in Georgia pending extradition. President Erdogan once publicly declared that there will be even no water or breathing from now on to the members of ''FETÖ", a term coined by Erdogan stigmatize the adherents of US-based Islamic cleric Fethullah Gülen as terrorists. He proved true to his word in every sense.
Turkish authorities has conducted an unprecedented purge after the 15th of July coup attempt that President Erdogan considers as a 'grace of God." Following the coup attempt, the government initiated a massive scale clean-up directed mostly against respected people from all walks of life, accusing them of being members to terrorist organizations or threat to the national security. As part of this purge some 150 thousand government officials were dismissed without being given the slightest right to defend themselves. Besides, some 50 thousand people have been locked up on the same ground. Government officials, journalists, academics, judges, prosecutors, members of constitutional court and other higher courts, actors, football referees, singers etc. have fallen victim to this pogrom.
A new tool, taking hostages; Deniz Yücel versus ex-generals
Seeing that kidnapping may not bear fruit particularly in Western democracies, it seems that Turkey under President Erdogan added a new device to its toolkit, taking hostages. According to German daily Spiegel, President Erdogan has offered, during a visit of the German Foreign Minister to Ankara, to release Deniz Yücel, a German-Turkish correspondent of Die Welt, in exchange for the extradition of two Turkish former Generals who fled to Germany and applied to asylum after the failed coup attempt. Not surprisingly, German Spokesman categorically rejected this trade-off. Deniz Yücel was arrested on 27th of February of this year on the charges of propaganda and incitement to hatred. President Erdoğan had earlier made it clear that Deniz Yücel would never be returned to Germany as long as he was in the seat, charging him of being terrorist and German spy.
Pastor Brunson versus Reza Zerrab
Unfortunately, this is not a solitary case. Quite a similar one has been recently hinted by former American Ambassador to Turkey, Mr. Eric Edelman on a co-article that appeared on Washington Post. Only this time the victim is a Protestant pastor instead of a journalist. As we learned from the article, bearing the title of 'Why Trump should not swap prisoners with Erdogan', Andrew Brunson, a North Carolina pastor who lived in total peace with his family in Turkey for 23 years, is being held prisoner in İzmir in pursuit of securing eventual release of Reza Zerrab, a Turkish-Iranian businessman, who was arrested in Miami in March 2016.
Pastor Brunson was arrested on the charge of being Gulenist, whereas Rezzab is being prosecuted for conspiring to evade international sanctions against Iran at a time when the US was pressing hard for sanctions against Iran.
For the records, Then PM Erdogan dismissed the 17-25 December 2013 corruption investigations where he, his son, four of his ministers, and other AK Party notables alongside Reza Zerrab featured as the heroes of a corruption/graft scandal of tremendous magnitude as a Gulenist conspiracy. The prosecutors and police officers who initiated the investigations were first either dismissed or displaced to be eventually imprisoned prior or subsequent to the 15th of July coup attempt. Even one prosecutor of the probe reported to have committed suicide in jail under highly dubious circumstances.
"The federal indictment on Zarrab filed by then-federal prosecutor Preet Bharara, in many ways echoing the findings of the 2013 Turkish prosecutor's investigation, put Ankara's role in Tehran's underground economy back in the spotlight." argues Mr. Edelman in his piece. In other words, the federal indictment has a serious potential to engulf in Erdogan, his close kin and henchmen too, this time overseas.
A NASA scientist falls victim
Yet another case in point is the arrest of Serkan Gölge, a Turkish-American NASA scientist accused of being a coup-plotter and a CIA agent. As we learned from a Foreign Policy article that was published thereon with the title of 'On a Mission to Mars, Imprisoned in Turkey', Gölge, who happened to be in Turkey for his summer vacation during the 15th of July coup attempt, was arrested on trumped-up charges. Gölge, still in prison, claims that the Turkish police propositioned him several times to spy for them in the United States, needless to say, in return for his release.
It goes without saying that the list of Erdogan's hostages is not exhaustive. According to US Department of State's Country Report on Turkey: "After the coup attempt, the government targeted family members to exert pressure on some wanted suspects. Under the state of emergency, the government cancelled the passports of family members of civil servants suspended from work as well as of those who had fled authorities. In some cases the government cancelled or refused to issue passports for the minor children of accused Gulenists who were outside the country, forcing family separation. In August police detained the wife of editor in chief Bulent Korucu of the now-closed Gulenist daily Zaman and its successor publication, Yarina Bakis. Authorities reportedly detained former AKP parliamentarian Hakan Sukur's 75-year-old father, Sermet Sukur, on August 12 in lieu of his son. On November 26, the father was reportedly released under house arrest. His son, who was reportedly out of the country at year's end, was accused of Gulenist ties."
Unfortunately, similar heartrending stories are making rounds each and every day on social media, in the dearth of a neutral and reliable Turkish press that succumbed, almost in its entirety, to President Erdogan's bravado, to cover them.
Syrian refugees as the subjects of hostage
If the cases cited above may sound incidental, then take the millions of Syrian refugees in Turkey. While President Erdogan, by way of making his magnanimity and generosity visible, has been bragging about the amount of the humanitarian relief extended by Turkey to the Syrians on the one hand, kept brazenly threatening EU to open up the Turkish borders for their outflow on the other, should the latter fail to give in to his extorts.
Is the Steudtner case the last straw?
Thank God, the appeasement policy pursued so far by Germany and EU seems to come to an end when German human rights activist Peter Steudtner was quite recently arrested on the accusation of terrorism support. Now Germany is gearing towards imposing economic sanctions "in order to prevent making themselves a laughing stock, even if it comes at a price."
Apparently EU is siding with Germany in baring her teeth given the European Enlargement Commissioner Johannes Hahn's recent remarks that appeared on Spiegel. Hahn argues that the EU is no longer vulnerable to be blackmailed by Turkey on the refugee issue. "In 2015, we had a situation in which migrants made their way into Europe in largely uncontrolled ways. But the situation is now entirely different." According to Hahn, "through the closure of the west Balkan route, the risk is lower that tens of thousands would suddenly make their way from Turkey to Europe if Ankara were to open the borders."
Steudtner's arrest seems to be the last straw. If this is the case, it is good news. Since appeasement and giving in to the extorts should not be an option in dealing with autocratic regimes as in the case of countering terrorists.
REAL LIFE. REAL NEWS. REAL VOICES.
Help us tell more of the stories that matter from voices that too often remain unheard.
This post was published on the now-closed HuffPost Contributor platform. Contributors control their own work and posted freely to our site. If you need to flag this entry as abusive,
send us an email
.