Celebrating LOVE is such a wonderful thing and Laurie and I are lucky because we get to do it all the time, as we photograph weddings most weekends. What a wonderful scene it was this past weekend when two lovely ladies said, "I do" and sealed it with a kiss in front of 190 family and friends.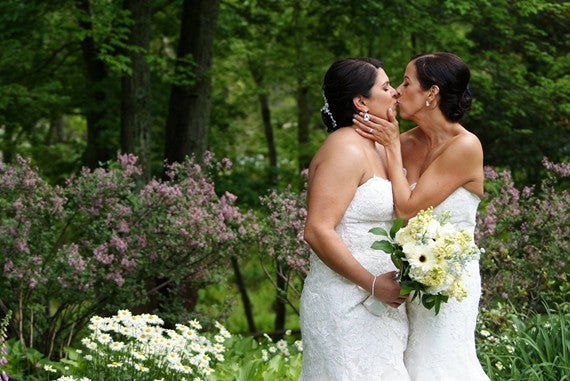 As LGBTQ activists, it means so much to us to be witness to same sex marriages, knowing we have played a part in proving LOVE wins over and over again. Love, after all, is what it is all about! As we jump in to PRIDE month we jubilate over our freedom to love, we wear our rainbow colors with pride knowing they represent our love and no one will take that away from us!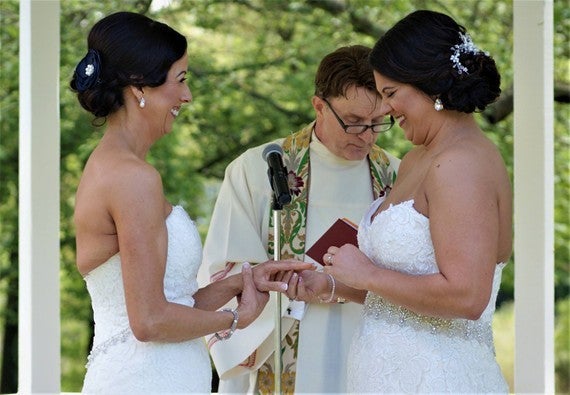 Marriage matters, family acceptance matters, inclusion matters and as we listened to the priest's words to Jess and Jenn, we felt emotional, "Your parents should be proud of you today, because you found love in each other." Those words are so important and mean so much and as we looked towards the family and friends seated many shed a tear. For some family's it can take some adjustment, one of the brides explained to us her mother had been her greatest advocate, she had single handedly changed her family's perspective and there was no hint of awkwardness or disapproval. Just Love.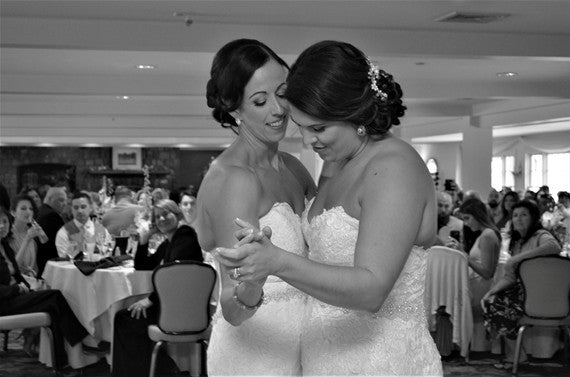 As the couple took to the dance-floor for their first dance, "You Are The Best Thing" by Ray LaMontagne, lovingly wrapped in each other, everyone was watching this special moment, we had seen it hundreds of times before but it still feels poignant. From behind her camera Laurie felt moved thinking of our own fight for the right to have our marriage recognized and seeing this couple so in love, beginning their life together just brought it home.
Everyone deserves the right to love and be loved.
Haters may hate and they may be eaten up by their hate but at the end of the day love is stronger, you can't beat love! This June let's be bigger and bolder than ever as we show our united commitment to L-O-V-E and proudly celebrate all our wonderfully diverse LGBTQ families and the joy we share in equality and freedom. This is US!
Happy PRIDE 2017 now go spread some LOVE!