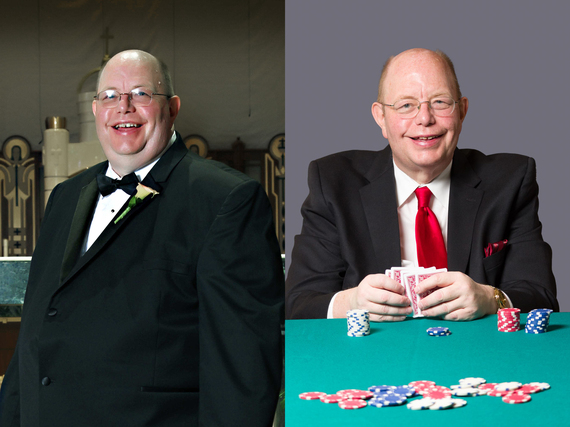 I know there's pain
Why do lock yourself up in these chains?
No one can change your life except for you
Don't ever let anyone step all over you

-Wilson Phillips
In the two years that I lived my transformation into a Brand New Man, who is 115 pounds lighter, I wrote several articles about the weight loss journey on Huffington Post. One of them, caught the attention of Antonia Namnath, who is the tireless founder and President of the Weight Loss Surgery Foundation of America (WLSFA) http://www.wlsfa.org and invited me to speak at their convention in May, 2016. A huge meeting with Carnie Wilson as a headliner. I've gotten to work with WLSFA board member Laura Van Tuyl and they do a terrific job in operating an all volunteer organization.
I touch on the concept of fat shaming in Brand New Man, but the WLSFA goes at the topic with full intensity and force. The group has a fascinating video project going on this month with a #taketheoath campaign as WLSFA supporters, famous and not famous, take the oath.
• I choose to fight fat shame and bias with education
• I choose to treat all people with empathy, compassion and respect
• I choose to own the number on the scale without shame
• I challenge three people to take the oath --
I'm doing my oath in print instead of video but print is the way that I roll. Also I am challenging at least three people to share this article. If they don't, I'll start naming names.
Here is a terrific one with Carnie Wilson and her daughters.
Carnie as her story have had an incalculable impact on the stigma against weight loss surgery. I researched hundreds of books that are listed in the bibliography of Brand New Man and many, including Al Roker's Never Goin' Back: Winning the Weight Loss Battle For Good, http://www.amazon.com/Never-Goin-Back-Winning-Weight/dp/0451414942/ref=asap_bc?ie=UTF8 cites cite Carnie and her well publicized surgery, and books, as a motivation for his successful weight loss surgery.
The trials and tribulations of a famous person allows us to grasp diseases and treatments in a way that would otherwise be ignored. Christopher Reeves did that for people with spinal cord injuries and Carnie Wilson did that for weight loss surgery.
If you get a chance to read Carnie's books, such as I'm Still Hungry, http://www.amazon.com/Im-Still-Hungry-Carnie-Wilson/dp/1401902286 you recognize that fat shaming is something she had to endure too. I used to get irritated at how the music videos for her (and for another weight loss surgery patient Anne Wilson of Heart) went to great lengths to minimize their screen time. The fact that Carnie has been so open in her struggle, and that it has been a true, up and down, struggle, inspires people like myself to "hold on" even when we have a bad day.
Discriminating against people because of their weight is not limited to famous people in music videos. It's hard on everyday people who have had a lifetime of conditioning to not speak out and endured subtle and not so subtle insults.
I've been fortunate. I have had a great career and family life despite spending most of my adulthood in a state of morbid obesity. I may have been the victim of shaming in the my adult lifetime but no one has had the guts to do it to my face. I've also had enough hints of fat shaming to understand it is totally and completely wrong. Just as any kind of discrimination is totally and completely wrong.
The people in the following videos show courage. I have yet to meet any of them but feel a connection and kinship as I do to the hundreds of others who have "taken the oath."
Don McNay, CLU, ChFC, MSFS, CSSC, is a best-selling author and former syndicated columnist who lives in Lexington, Kentucky. He is the founder of McNay Settlement Group and is a structured settlement and financial consultant who serves as an expert in legal proceedings. His latest book, Brand New Man: My Weight Loss Journey, is being published by RRP International Publishing and available for presale on Amazon. It releases on February 27. You can read more about McNay at www.donmcnay.com . http://www.donmcnay.com

Calling all HuffPost superfans!
Sign up for membership to become a founding member and help shape HuffPost's next chapter