A strange thing is happening online this week. The push for the #unselfie -- the antithesis of social media navel gazing -- a picture of a donor's beneficiaries.

This came about in a round about fashion. I am helping Kimbia organize the social media effort for Give Local America on May 6, which aspires to be the largest single social media giving day in U.S. history. To help nonprofits succeed, we are encouraging them tell more compelling and emotional visual stories.
So we thought to ourselves, why don't we encourage #unselfie posts on of the actual people who benefit from donations?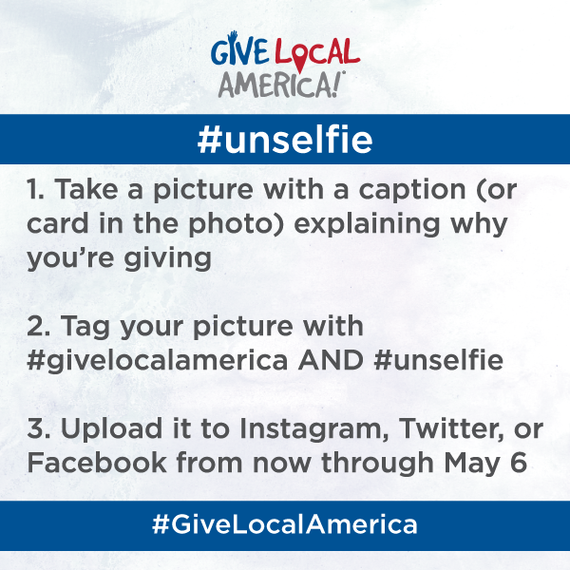 What better way to show donors who they are helping? After all, a picture tells a thousand words.
This use of the #unselfie fits the spirit of nonprofits: An unselfish "selfie," a way of giving, a photo with a caption (or card in the photo) explaining why you're giving.
The idea of the unselfie originated out of Giving Tuesday. We like what we saw, but noticed most of the pics were text-based graphics. While this was a strong show of support, our experiences with social fundraising has demonstrated that to be successful nonprofits have to tell compelling emotional stories.
So we decided to innovate on the concept and ask nonprofits to specifically take a picture of their beneficiary. This becomes a capacity training moment, not only with storytelling, but also with using visual media. If there is any social media trend in 2014 that nonprofits have to pay attention to, it has to be the movement towards producing visual media.
What do you think of #unselfies focusing on beneficiaries?
Calling all HuffPost superfans!
Sign up for membership to become a founding member and help shape HuffPost's next chapter