This is the most powerful photo you will see all week.
The father of a car accident victim hugging the drunk-driving teen who caused the crash. On May 20 this year, 18-year-old Takunda Mavima was driving home from a party after graduating from high school, when he lost control and crashed into an off-ramp near Wyoming, Mich., the New York Daily News reports.
He was sentenced to between 30 months and 15 years in prison after pleading guilty to all charges.
In a moving address to the court, both the sister and the father of victim Tim See spoke on behalf of Mavima, urging the judge to give him a light sentence.
"I am begging you to let Takunda make something of himself in the real world -- don't send him to prison and get hard and bitter, that boy has learned his lesson a thousand times over and he'll never make the same mistake again," Lauren See said in court.
See's father then hugged Mavima as he walked out of court after the sentencing.
Scroll through the slideshow for more moving photos from the courtroom: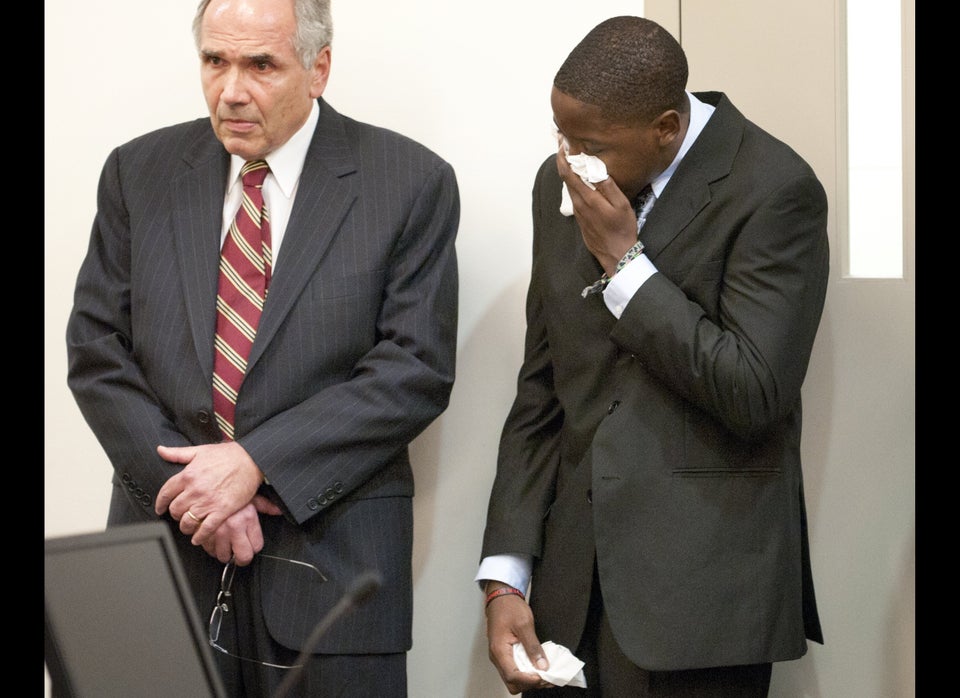 Takunda Mavima
Related
Popular in the Community