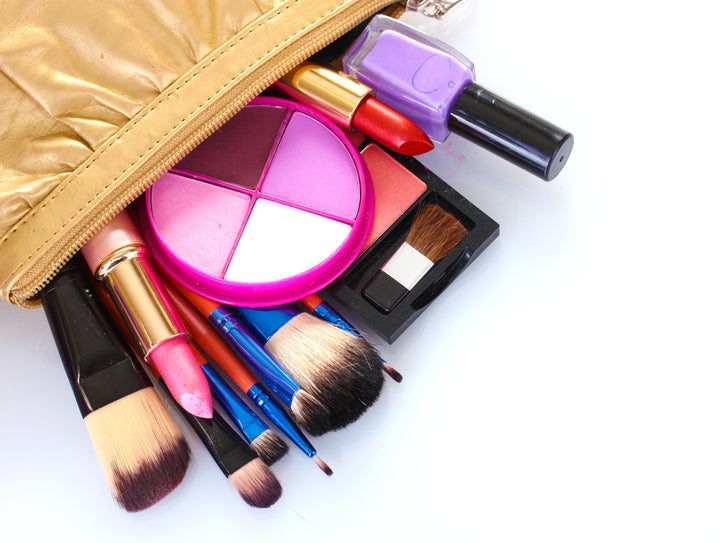 I never thought I'd see the day when I would find myself writing about litigation -- so not my cup of tea. But I've been following three talc lawsuits, and felt it important enough to share what's going on. For those who aren't label detectives, like myself, talc can be found in many personal care and beauty products, from baby powder to blush to anti-blemish products. Talc is often used in products to absorb moisture, prevent caking, improve the texture of a product, etc.
According to the Cancer Prevention Coalition, whose goal is to reduce escalating cancer rates and which is led by an award-winning professor emeritus of public health, talc is "closely related to the potent carcinogen asbestos," it is a carcinogen, and it is linked to tumors in human ovaries and lungs. The coalition doesn't beat around the bush -- their experts make the point that when we use talcum powder, we are playing around with cancer.
So what's going on in the courts? Well, in New York, New Jersey, and South Dakota, individuals are suing talc manufacturers, the mining companies that tear talc out of the ground, and even talc company lawyers for everything from putting cancer-containing products on the market to fraud, conspiracy and the destruction of evidence.
The New Jersey case is really wild. There, individuals are claiming that they uncovered evidence that BASF and its Wall Street lawyers lied to asbestos victims about carcinogenic substances in BASF talc products. The lawsuit alleges that this axis of talc evil:
... devised a strategy to defend itself against asbestos injury claims by gathering all of the evidence of asbestos in its talc, storing or destroying the evidence and thereafter withholding and lying about its existence to mesothelioma, cancer and other victims suffering asbestos induced diseases, their counsel, and those courts presiding over asbestos injury claims.
The defendants have moved to dismiss the complaint on what seems to be a pretty squirrelly legal theory. The judge has not yet ruled. I guess we'll just have to wait.
Next, in the more straightforward but just as serious South Dakota case, a woman claims she contracted ovarian cancer after using talc-based Johnson & Johnson body powders. Again, the lawyers for the talc company are trying to get the claims knocked out. Again, there's been no ruling from the judge in charge of the case.
Finally, in New York, a woman is suing Colgate-Palmolive on the ground that the talcum powder she used for 20 years or so caused her to contract cancer. That case has had a positive development: the judge said "no way" to Colgate-Palmolive's attempt to avoid responsibility. So the case moves forward, and it looks like Colgate-Palmolive will have to man up and answer the charges.
Further, on Oct. 2, 2012, a New York State appeals court in Manhattan ruled that three separate families can sue Colgate-Palmolive in one talc trial. Colgate-Palmolive had opposed the motion to consolidate the cases and wanted three separate trials. While this sounds pretty boring lawyer stuff, what's interesting is that in the course of the short decision, the appeals court described "the link between consumer talcum powder and mesothelioma-causing asbestos" as not an "immature tort, particularly where the link has been established in the use of industrial talc." In other words, said the court, it is not far-fetched to say that the consumer talcum powder product that Colgate-Palmolive sold may have a link to the plaintiffs' cancer, particularly given that, according to the court, a link has been established between the use of industrial talc and cancer. We'll see. Stay tuned.
My point is this, while the "jury is still out" on talc (and based on the legal allegations above it will be for some time), why not look for products that use alternative natural, safe and non-controversial ingredients such as cornstarch, arrowroot, or tapioca starch? Do we really want to powder ourselves and dust our babies' precious tushes with what some experts tell us may be a carcinogenic toxin? As I always say, your skin is your largest organ, so what you put on your body is just as important as what you put in your body.
For more by Indie Lee, click here.
For more on beauty and skin, click here.
Related