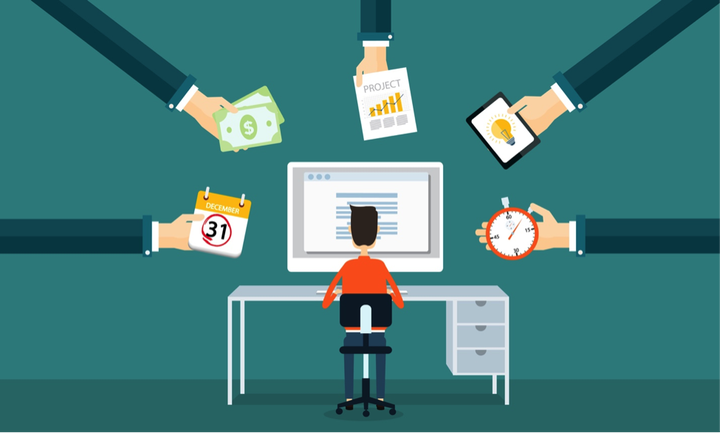 Talent management is something that is top of the agenda at most organizations. I wrote recently about how workforce solutions company Adecco are attempting to get fresh blood into their workforce via their 'CEO for a month' project that selects one young graduate to shadow the national CEO in each of the 48 countries Adecco has an office, with one of the cohort then selected to shadow the global boss for a month.
Of course, for many organizations they're attempting to bridge this talent gap by utilizing the crowd, whether via open innovation platforms or the gig economy. For instance, a recent paper from The European Academic Network for Open Innovation highlighted how many organizations are utilizing open innovation today.
The paper revealed that whilst many companies are using open innovation to access new ideas and skills, a lack of talent internally makes succeeding difficult. As such, it's perhaps no surprise to see the gig economy as perhaps an easier entry point.
One company that's attempting to lead the way is professional services giant EY, who have developed a dedicated platform to help staff recruit the best freelancers for their projects. The platform, known as GigNow, aims not only to help managers find the right talent, but also to help them on-board quickly so they can start making an impact.
"Building a workforce for the future means recognizing that the employer and employee model itself is changing; people are looking for more flexibility in the workplace and the pool of contractor workers around the world continues to expand. With GigNow's advanced technology platform and experienced recruiters, we're able to harness the best talent from around the world when and where we need it to build a more agile and flexible workforce model and scale our global talent base faster and more effectively than ever to serve clients," the company says.
The company are looking to tempt freelancers to work with them by also opening up access to the same learning platform that EY staff have available to them. It's part of a wider credentially initiative called EY Badges. The project, which is due to launch later this year, aims to support people who invest in their skills. Badges are earned for a range of things, including coaching colleagues, publishing a paper or going on a training course. Users can earn points across four levels of distinction (bronze, silver, gold and platinum).
GigNow is currently available to workers in the United States, the United Kingdom, Ireland, Australia and New Zealand, with plans to roll it out further in the coming year.
"The trend of contract professionals demanding more flexibility to support new types of career paths is upending the way we find and engage talent. At EY, we see this as a strategic imperative to transform the way we attract the best talent for short-term assignments, especially during bursts of business activity. The launch of GigNow enables us to systematically engage the right talent, for the right opportunities at the right time," EY say.
It's pretty well understood that organizations need the best talent available in order to thrive, and also that this talent quite probably won't be a salaried employee. There is also increasingly an understanding that support needs to be given to workers to ensure they have the skills required in a rapidly changing world.
Whilst talk, and indeed acceptance, has been growing, EY are probably at the forefront of making that talk concrete.
Related
Popular in the Community