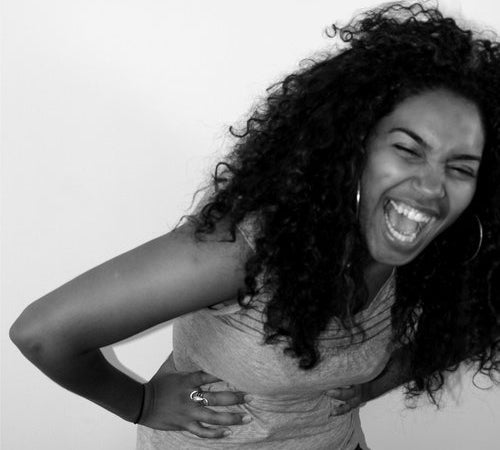 By Elizabeth Acevedo, Edited by Melissa de la Cruz
This essay is excerpted from the forthcoming BECAUSE I WAS A GIRL: TRUE STORIES FOR GIRLS OF ALL AGES. Because I Was a Girl is a powerful collection of essays, ruminations, and memories of women and girls, and the many obstacles they've faced throughout their lives simply because of their gender. Edited by New York Times bestselling author Melissa de la Cruz, this collection includes writings from women who are trailblazers in their fields, including: bestselling and award-winning author Libba Bray, Co-Chairman of 20th Century Fox Stacey Snider, aerospace and mechanical engineer Emily Calandrelli, and many more.

The studio was dark and small with just enough room for three chairs and a console full of buttons that added more bass or increased the volume. The producer sat in the one swivel chair, which allowed him to easily reach his laptop and control the recording. I sat in one of the other chairs, and my brother in the third. Two other dudes stood behind the producer. I was fifteen and the only girl in the room, and they were all waiting on me to open my mouth.
When I was 15 I had my heart set on being a rapper. My brothers bought me instrumental mixtapes for my birthday, chaperoned me to open mics, and asked me to recite what I had scrawled in my notebook late at night using the light of my cellphone. I was committed to my dream to telling stories through music and it was by no means a secret.
All the guys in my neighborhood knew me as my brothers' sister, and as the "lil' rapper"— a title that was part condescension, part endearment and mostly the way people in hip-hop are easily nicknamed. I was thrilled whenever a drug dealer on my block stopped me on my way home and asked me to "spit something." Elated when the older basketball players in the Little Park would bob their heads, and grunt under their breaths, and clap me on the back with a "yooooooo!" when I spit a particularly dope verse. In a neighborhood where wannabe rap stars were as common as bird droppings on fire escapes, I stood out, yes, because of my age…but mostly because of my gender.
"It seemed only one woman, at most two, dominated in hip-hop at a time, and in order to be the best I had to crush all the other girls around me."
I was the only girl I knew practicing her flow, and internal rhyme, and not just listening to rap but studying it. Anytime I met another girl who spit, my initial reaction wasn't kumbaya sisterhood, it was an immediate sizing up of the other young woman to determine if she was a threat to my standing as The Girl Rapper. I was indirectly taught that there was not room enough for more than one. It seemed only one woman, at most two, dominated in hip-hop at a time, and in order to be the best I had to crush all the other girls around me. And despite how much love my neighborhood showed me, being the only girl was a lonely position to hold and one that was quickly challenged when I reached high school and people started coming for my content, not just my style.
When I was fifteen and finally ready to start recording music, it was in that little studio in Spanish Harlem that I was told for the first time, "You're good, but if you want to make it, you need to go harder." The silence that trailed the producer's words felt like it'd been plugged into the amplifier: it was loud and clear. By "harder" I was being told that the stories I focused on were too soft, too feminine, too much girl. I needed to be grittier, and tougher, and pay homage to the tropes that made men in hip-hop—and many other musical art forms—famous: sex, drugs, and violence. The themes I commonly wrote about? Being catcalled, the injustices in my community, the abuelitas who sold pastelitos, and my immigrant background. Those stories were my most honest truth, and now I felt ashamed of them because I was being told they weren't enough.
"Rap was the house I walked into when I felt unheard in the world. It was the home where I pulled my dreams across the windows so I could sleep at night."
Soon that same critique began to pour in from other producers and rappers in my community. I was told I needed to talk about how my hands could silence other girls, and how my ass would make boys howl.
Rap was the house I walked into when I felt unheard in the world. It was the home where I pulled my dreams across the windows so I could sleep at night. It was hard to be evicted from my home because I didn't fit the singular idea most people involved in rap had of A Girl Rapper. So I quit. Perhaps if I'd been older and more in charge of how my sexuality could be deployed, or if I had been braver and defiant in the face of the guys who shook their head no, if I had a stronger sense of ownership in the craft, I would have been able to push past the lack of representation and the feeling that there was no place for me in this music I loved. But I was 15, without any immediate role model in the game to mentor me, and with only men determining how far I could go. To this day I wonder, What if I'd kept going?
I continued telling my stories—I just shifted how they were told. When I moved to spoken word and poetry, I was able to transfer my love of rhyme there. I rode that love to a bachelors degree in performing arts and a master's degree in creative writing. I now perform poetry at high schools and colleges and community centers and teen prisons, and when I tell students that I found poetry through my love for hip-hop, without fail, a student, often a girl, raises her hand and asks me if I still rap. Usually in my show I'll recite an old verse or two, so it's not a surprising question, but I always feel a jump in my chest, like the tick tick tick of the metronome. I shake my head.
"No. I don't rap anymore." I say with a shrug. "But maybe it's not too late."
ELIZABETH ACEVEDO was born and raised in New York City and her poetry is infused with Dominican bolero and her beloved city's tough grit. She holds a BA in Performing Arts from The George Washington University and an MFA in Creative Writing from the University of Maryland. With over twelve years of performance experience, Acevedo has been a featured performer on BET and Mun2, as well as delivered several TED Talks. She has graced stages nationally and internationally including renowned venues such as The Lincoln Center, Madison Square Garden, the Kennedy Center of the Performing Arts, and South Africa's State Theatre, The Bozar in Brussels, and the National Library of Kosovo. Acevedo is a National Slam Champion, Beltway Grand Slam Champion, and the 2016 Women of the World Poetry Slam representative for Washington, D.C, where she lives and works. Her poems have been published or are forthcoming in Puerto Del Sol, Callaloo, Poet Lore, The Notre Dame Review, and others. Acevedo is a Cave Canem Fellow, Cantomundo Fellow, and participant of the Callaloo Writer's Workshop. She is the author of two poetry collections: Beastgirl & Other Origin Myths (YesYes Books, 2016) and winner of the of the 2016 Berkshire Prize, Medusa Reads La Negra's Palm (Tupelo Press, forthcoming), and a novel, The Poet X (HarperCollins, 2018). Find out more at acevedopoetry.com.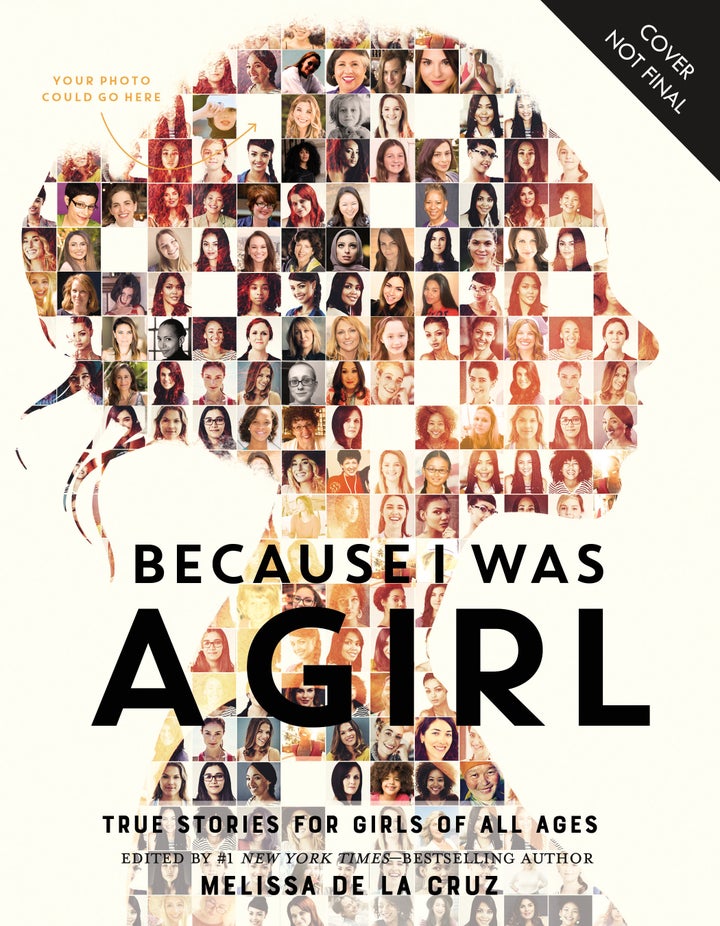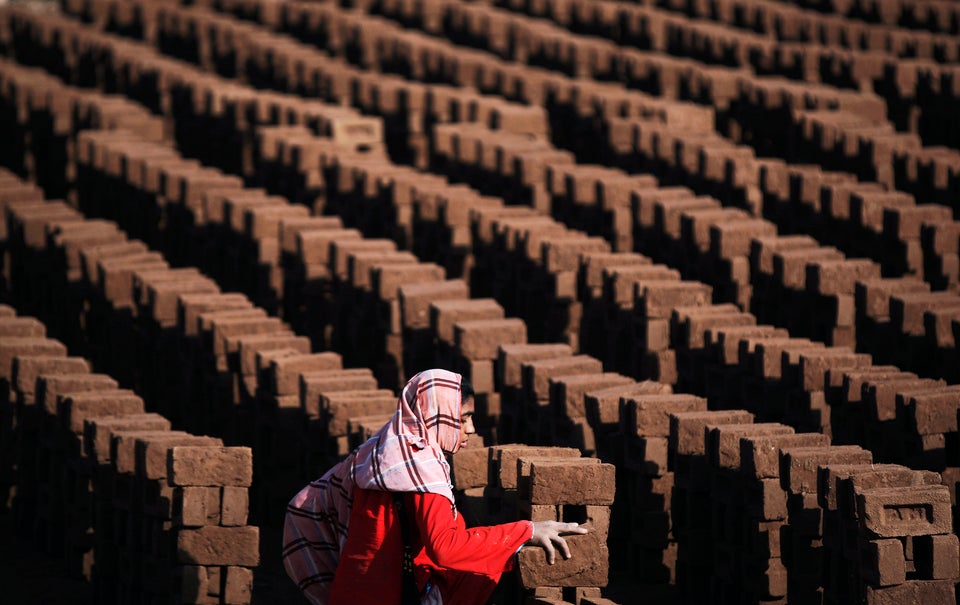 39 Stunning Images Celebrating Women's Work Around The World