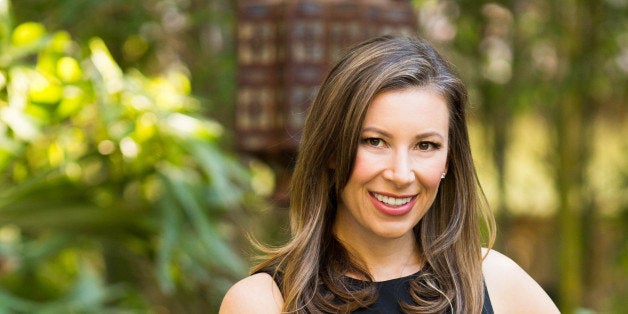 Figuring out when to reveal you're pregnant at work can be an extremely difficult decision.
The second time I was pregnant at work, I was gunning for a promotion and I didn't tell the higher-ups until I absolutely had to. I worked at a supportive place, where plenty of women above me had children and thrived. Still, I worried that I'd be a less desirable candidate for a new job because I'd be off for months on maternity leave right after I started the new role.
Things were even more anxiety-fueled for Talia Goldstein, the CEO of matchmaking startup Three Day Rule, when she became pregnant in 2012. At the time, she was feverishly fundraising for her business and worried investors would shut off the money tap if they knew.
"I hid my pregnancy from investors, from family, even from my own business partner," she writes. "I didn't want to walk into pitch meetings feeling insecure. Instead, I chose to wear ponchos and baggy clothing."
Goldstein told The Huffington Post that she decided to share her story to help other women. "I believe that every candid conversation we have about this topic can help bring us one step closer to closing the gender gap," she said. "While women in general are starting to make strides, I do feel that the 'mommy' bias is still pervasive in the tech world."
Without telling anyone she was expecting, Goldstein asked colleagues and others in the industry what they thought about pregnant startup founders. They gave her some scary feedback, she writes. One said "it's a red flag," and someone else said they'd never invest in a company if the founder was expecting.
The lack of women in the tech startup world has been well-documented, but Goldstein's piece concretely demonstrates the kinds of problems that crop up when an industry is dominated by men.
Goldstein only opened up about her situation after she had reached her fundraising goals. As for me, the media world is a bit more friendly than the tech world. And it turned out I didn't need to worry. I got promoted and had my daughter just a few months later. I hope that I set a cool example for other women behind me, too.
Goldstein is now pregnant again. This time, she writes, she's telling investors, in part because she wants to pave the way for other women.
She writes: "This isn't just an argument about 'having it all.'" This is about having the opportunity to show that we can."

Related