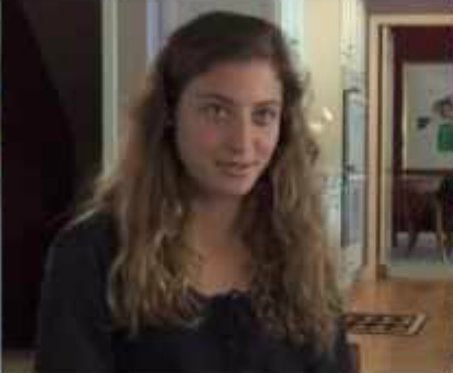 There is a movement brewing among young people who are waking up to the problems around them and taking action in meaningful, effective ways.
You can see it everywhere, from children planting vegetables with classmates and giving away the fruits of their labor to homeless shelters in South Carolina to college students transforming abandoned buildings to revitalize downtown Syracuse.
"We see this every day in our work -- young people desiring to be agents of change and architects of the larger democracy," said Harry Boyte, founder of Public Achievement, an international youth civic education and empowerment initiative now active in over a dozen countries.
In all the presidential election noise -- speeches about citizenship, entitlements and dependency, spongers and achievers -- it's easy to ignore what is really happening with young people, who are just getting on with things.
Boyte told The Story Exchange that today's youth are part of a "new civic generation" able to work practically and effectively across their differences on public problems.
This generation is heeding the call made in John F. Kennedy's inauguration speech over five decades ago: "Ask not what your country can do for you -- ask what you can do for your country."
JFK's brilliant, simple idea is intersecting with young people today who, as the result of technology, are witnessing problems near and far in a way that was virtually impossible only a few years ago.
Technology is also allowing young people to share their ideas and optimism online, to network and perhaps most importantly, to mobilize. We've moved well beyond the Girl Scouts selling cookies for troop fund raising -- it's a brand new world.
A young woman who embodies this spirit is Talia Leman, a 17-year-old from the small town of Waukee, Iowa, who founded RandomKid.
She was 10 when Hurricane Katrina hit the Gulf Coast, and the images she saw on the television left her desperate to help.
But what can a 10-year-old do? How about leveraging the great American tradition of trick or treating?
Leman spearheaded a movement that had children collect relief money on Halloween instead of candy. Her efforts snowballed and thousands of young people collectively reported $10 million raised for Katrina Relief.
After this astounding success, Leman co-founded RandomKid, to help mobilize young people help others.
"RandomKid was kind of born from this need to provide the resources to other kids who want to make a difference for the things that they care about in the world," Leman told The Story Exchange.
So far her non-profit has mobilized 12 million youth from 20 countries to provide aid on four continents. Talia Leman is making an amazing contribution to her country and to the world.
John F. Kennedy would certainly be proud.
Related
Popular in the Community