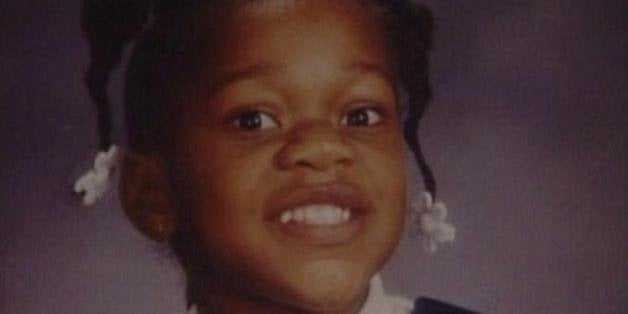 The 2005 beating death of 5-year old Talia Williams followed months of gruesome abuse at the hands of her father, Naeem Williams, then an active-duty infantryman stationed in Hawaii.
Now, her mother, Tarshia Williams, has proposed federal legislation that she says would help protect children from such violence while in the custody of military personnel.
Talia had been living with her father and her stepmother, Delilah Williams, for seven months, but her abuse was extensive. According to Delilah Williams' court testimony, Talia was denied food for days at a time, duct-taped to a bed and whipped, and kept out of school to hide physical signs of her beatings. Naeem Williams' fatal blow, according to prosecutors, left knuckle imprints on his child's chest.
Naeem Williams was sentenced in February to life in prison without the possibility of parole. Delilah Williams pleaded guilty in a deal with prosecutors for a 20-year sentence.
Tarshia Williams, who lives in South Carolina, was awarded a $2 million settlement from the U.S. government in May, after court documents showed Army officials had ample warning that Talia was at risk for severe abuse, but either downplayed the evidence or ignored it.
Tarshia Williams worked with her lawyer and a former head of Hawaii's department of human services to draft "Talia's Law," which would require military officials to immediately report any instances of child abuse to state child protective services.
Army spokesperson Hank Minitrez told The Huffington Post that military police and criminal investigators are called if abuse happens on a military post, but if the abuse happens outside of that, the local police takes jurisdiction.
"Typically our providers will work in parallel with investigative agencies and take a measured, non-judgmental approach with parents in their endeavor to determine the origins of their children's injuries -- be it abuse or an
underlying medical condition," he said in an emailed statement.
A 2013 investigation by the Army Times found that 118 children of Army soldiers had died in the previous decade due to child abuse or neglect, and there were 29,000 cases of child abuse.
Mark Davis, Tarshia Williams' attorney who helped draft "Talia's Law," said he'll send a letter and package of information to Secretary of Defense Ash Carter and to each of Hawaii's four representatives in Congress.
Rep. Tulsi Gabbard (D-Hawaii) has expressed interest, telling Hawaii News Now, "When we look at a tragic situation like this, there's no question that we've got to make changes to the status quo to make sure that no other child and no other family is subjected to the situation that allowed this to occur."
Tarshia Williams said she hopes the legislation becomes law "so that it could help another child not go through what my daughter went through."
This story has been updated to include statements from Army spokesperson Hank Minitrez.
REAL LIFE. REAL NEWS. REAL VOICES.
Help us tell more of the stories that matter from voices that too often remain unheard.