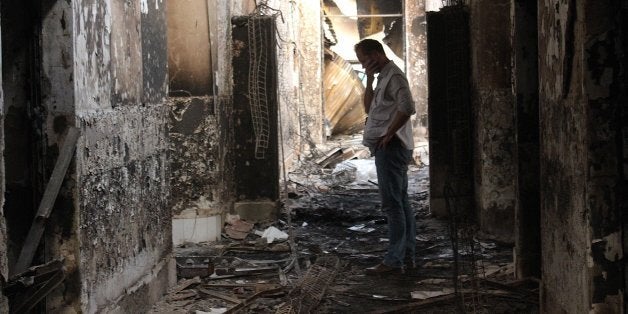 All signs point to an intensifying Afghan conflict, and prospects for an early resumption of a peace dialogue appear dim. Yet ironically, if security across the country continues to worsen and public confidence in the Kabul government further ebbs, there may be a call for a peace process to be revived. This time, though, the initiative for talks will come not from the Kabul government and its allies but from the Taliban. Those talks will differ markedly from the informal and formal discussions over the last five years. From a position of strength, it could be the Taliban that will set the terms framing a possible Afghan settlement.
Until now, the envisioned negotiated peace was one in which the Taliban were expected to join the Afghan political process by agreeing to a power-sharing arrangement. While some revisions of the Constitution could be considered, Taliban leaders were called on to accept its basic tenets and agree to preserve gains in civil and human rights secured over the last 14 years. A meeting in July outside Islamabad hosted and largely orchestrated by Pakistan raised hopes that serious negotiations might finally be on track. Although no great strides were taken at the meeting, participants did agree to resume discussions at the month's end. Meanwhile, diplomacy was being overshadowed by high profile Taliban attacks in several Afghan cities. Then when the revelation of Mullah Omar's death put Taliban leadership in contention, chief negotiator Mullah Akhtar Mansour backed out of the scheduled talks.
Yet even while denouncing the negotiations, Mansour left open the door to their resumption at a later time. The Taliban have retained their political office in Qatar with the "authority to contact and negotiate with different entities." At the height of the battle for control of Kunduz in early October, Taliban spokesmen stated that fighting alone was not the solution, and the city's capture did not preclude the resumption of peace talks. However, in a speech by Mansour on the occasion of Islam's Eid ul-Adha, he made clear that future negotiations would have to be "in line with the principles of the Sharia [and the] aspirations of jihad."
While relatively few Afghans are anxious to see the Taliban's return, many seem willing to believe their promises to govern differently than in the past.
The Taliban leader is thought to reflect the insurgency's more flexible, softer face. Official Taliban propaganda gives assurances that no harm will come to innocent citizens and that prisoners will not be abused. Taliban rule is portrayed as inclusive of all Afghans. On negotiations, Mansour's views stand apart from many elements of the insurgency. He expressed willingness to attend talks with Kabul government representatives, a stand some of his own Taliban colleagues were deeply critical of. Along with Haqqani Network, Islamic State and foreign insurgent fighters, they are believed single-minded in seeking a military victory. While Mansour may never be able to command the deep respect of Mullah Omar, with further Taliban successes on the battlefield he could probably win over most of his movement's dissidents, leaving him free to pursue a political option.
The question is, then, how does Mansour reconcile his holding out the possibility of a political path with the Taliban's escalating insurgency. After the occupation of Kunduz, Mansour was only too ready to take ownership. While it is possible to understand how military gains might improve the Taliban's bargaining position in a resumed round of discussions in Pakistan or elsewhere, Mansour is instead likely to use the Taliban's growing strength to try to change the parameters of any future negotiations. He and others probably recognize the greater obstacles the Taliban face compared with the 1990s when it had taken nearly eight years to overrun -- only to be denied full victory by the American 2001 military intervention. Why now fight a prolonged war when an envisioned Sharia state could be achieved through negotiations?
The Taliban can be expected to offer a Sharia complicit political system in place of existing democratic institutions and Western interpretations of human rights. Girls would be promised schooling and citizens a more just society through Islamic courts. Taliban leaders will no doubt pledge to end corrupt governance and move, as they did in late 1999, to halt poppy growing. Mansour will do his best to assure Afghanistan's neighbors that a friendly Taliban regime will not export instability or allow any groups to launch insurgencies from Afghan soil. A revived Afghan emirate will want international recognition and declare itself open to economic and humanitarian assistance, just as long as they do not carry undue foreign influence and respect the Islamic character of the state.
Incidents like the one on Kunduz's Doctors Without Borders hospital by American gunships can also serve to channel anger against a Kabul regime reliant on foreign troops.
The Taliban will be counting on an Afghan public demoralized by growing violence to be receptive to peace overtures. Overwhelmingly, Afghans have expressed their yearning for an end to fighting, and many are already resigned to a settlement on terms more favorable to the Taliban, especially if a peace process appears to hinge on meeting the demand for the departure of foreign forces. While relatively few Afghans are anxious to see the Taliban's return, many seem willing to believe their promises to govern differently than in the past. This readiness to contemplate Taliban rule could grow if the economy continues to struggle and the unity government falters. Incidents like the Oct. 3 strike on Kunduz's Doctors Without Borders hospital by American gunships can also serve to channel anger against a Kabul regime reliant on foreign troops.
A Taliban peace offer may appeal to some of the Parliament and even gain the cautious endorsement of former President Hamid Karzai and his allies. But it is likely to be looked on skeptically by most government officials and almost certainly rejected by the educated urban community and the North's major power brokers and their militias. Mansour may, however, be less interested in opening discussions with government interlocutors than with appealing to a broad band of Afghan society, including locally influential figures and tribal leaders, attracted to the idea of an early peace. The Taliban could try to use resistance to their overture to cast doubt on the sincerity of the government to finding a peaceful solution.
None of this is imminent or on the near horizon. The decision of the United States and several of its military partners to extend their presence in Afghanistan should help stave off any rapid decline in government defenses. It may also bring international attempts to revive the suspended talks, though the newly intensified Afghan distrust of Pakistan could complicate even that uphill effort. Regardless, absent a reversal of deteriorating security nationally, future discussions offering a political way out of the conflict may be those initiated by the Taliban, talks that will be Afghan-owned, leaving Pakistan, the United States and others mainly on the sidelines.
PHOTO GALLERY
Kabul Guesthouse Attack
Calling all HuffPost superfans!
Sign up for membership to become a founding member and help shape HuffPost's next chapter