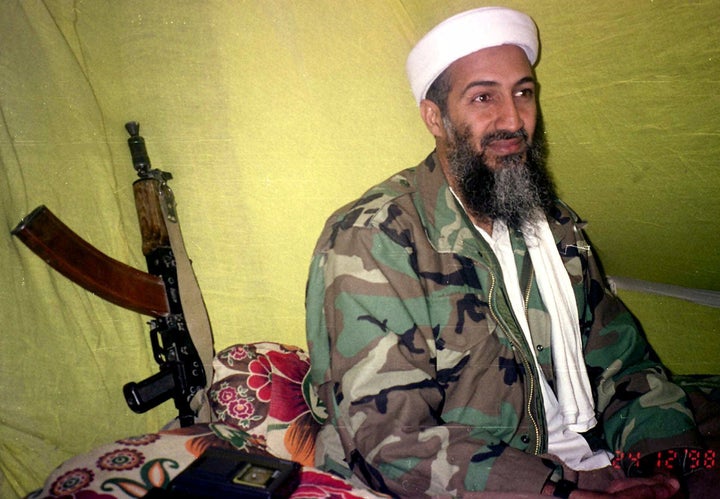 Poetry of the Taliban, a soon-to-be-released collection of poetry written by Taliban fighters, faced a storm of criticism this past week. The book's editors -- two scholars -- acknowledged that one strongly voiced complaint they hear is that their book will be giving voice to terrorists.
Richard Kemp, a former Commander of British Forces in Afghanistan, recently raised the stakes when he publically decried the book as "self-justifying propaganda":
What we need to remember is that these are fascist, murdering thugs who suppress women and kill people without mercy if they do not agree with them, and of course are killing our soldiers. It doesn't do anything but give the oxygen of publicity to an extremist group which is the enemy of this country.
Alex Strick van Linschoten, one of the book's editors, argues instead that the book reveals the human side of the Taliban: "The poetry shows that the Taliban are people just like we are, with feeling, concerns, anxieties like ours." The book's cover art makes this line of argument quite clear. It portrays a lone, distant figure in a gorgeous landscape -- framing the book's poets as more Wordsworth than warrior.
The poems themselves support both sides of the debate. Some of them rail against the U.S. and its allies, conveying a predictable fanaticism:
I know the black ditchesI always carry a rocket launcher on my shoulder;I know the hot trenchesI always ambush the enemy;I know war, conflict, and disputesI will tell the truth even if I am hung on the gallows...
Others celebrate love and landscapes, and even convey doubt. These can be strikingly disarming:
It's a pity that we are wandering as vagrants,We did this all to ourselves.
John Jeffcock, a former British Army captain who edited the poetry collection Heroes, written by British soldiers, doesn't find the universal, raw human elements of the poems surprising. He told the press, "They are written by soldiers. While you may not agree with their cause, they go through the same anguish and pain and heartache that British soldiers would do."
In defending their book, the editors of Poetry of the Taliban also argue that there is a great deal of value in learning about one's supposed enemy, whether you're a military captain or a responsible civilian. Most people would agree. But is reading a book of Taliban poetry the right way to learn?
Flagg Miller, a UC Davis professor who four years ago translated some of Osama bin Laden's poetry for the academic journal Language and Communication, was keenly aware of the poetry's propagandistic potential. In an interview with The Times of London, he said, "The violence and barbarism of war can sicken anybody and poetry is a way to frame that violence in higher ethics."
That bit of wisdom would apply in the case of this book as well, I think. And it seems foolish to believe -- as the editors claim -- that the book's verse, so much of which was first published on the Taliban's website, is not concerned with politics. The Taliban's website serves a purpose -- and that purpose is not to be a literary magazine.
The editors are right that their book will offer some remarkable insight into the minds of the Taliban's soldiers -- insight that a lot of people, including me, will find intriguing. But it seems only reasonable that, when reading poetry that highlights the Taliban's "human side," one would do well to keep the whole of who they are firmly in mind.
Poetry of the Taliban is scheduled for release in the United States next month.
Related
Popular in the Community