Over the next few weeks -- as you hit the malls for your holiday shopping, travel to be with loved ones or simply go out for dinner and a movie -- I encourage you to observe the youth and young adults you encounter.
More specifically, notice how many people 25 and younger are sucking on e-cigarettes.
After decades of anti-smoking campaigns, clean-air laws and other legislation, cigarette use is on the decline. Alas, e-cigarettes seem to be taking their place, especially among our nation's up-and-coming generation.
They're being lured in by savory flavors, slick technology and kid-friendly advertising. Add in the cool vibe that's formed around the term for using an e-cigarette -- "vaping" -- and it's easy to understand why e-cigarettes have become the most common form of tobacco use among our nation's youth.
The popularity is alarming. And the alarm is being sounded by the nation's top doctor, Surgeon General Vivek Murthy.
Earlier this month, the federal government released its first detailed review of e-cigarette use among our nation's youth. In the preface, Dr. Murthy wrote, "E-cigarette use among U.S. youth and young adults is now a major public health concern."
At a news conference to discuss the 298-page report, Dr. Murthy urged adults in influential positions -- parents, teachers, healthcare providers and community leaders -- to have meaningful conversations with the at-risk generation about the dangers of e-cigarettes.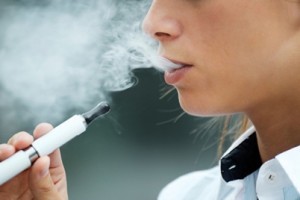 Proponents of e-cigarettes claim those dangers are minimal. The reality is, we don't know the extent of the long-term effects because e-cigarettes are too new for researchers to have gathered such data. The Surgeon General's report acknowledges this gap.
But we know enough from our experiences with cigarettes and other tobacco products to believe that nothing good can come from any nicotine-delivery device. Decades of research shows that smoking can ruin and end lives; it's the most preventable cause of death in the United States.
Our fear regarding the dangers posed by e-cigarettes is amplified when it involves youthful users.
Consider this basic premise from the Surgeon General's report: Because the brain develops until about age 25, anyone younger who uses e-cigarettes is especially vulnerable to the harmful effects of nicotine.
Those effects go beyond the immediate risks to the heart and other organs.
Nicotine is highly addictive. So, as Dr. Murthy wrote, using e-cigarettes can lead to "use of other addictive substances, reduced impulse control, deficits in attention and cognition, and mood disorders." This is another way of saying that e-cigarettes can be a gateway to other, potentially more damaging substances. Concern for such a spin-off also extinguishes the notion that using e-cigarettes is a safer alternative to regular cigarettes and other tobacco products.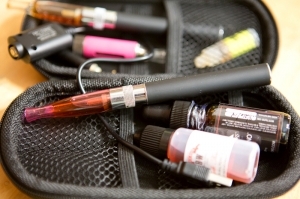 You also may have heard about a report that an annual survey of teens showed a decline in e-cigarette use this year. As optimistic as that headline seems, there's more to it.
The 2016 data follows record highs in 2015. So while it's great that numbers are dropping for the first time since this report began, we'll need to see this reversal continue before we can truly say the tide has turned.
And the numbers they found are still way too high: 13 percent of high school seniors said they'd used an e-cigarette in the last 30 days, as did 6 percent of eighth-graders.
What can we do about all this?
On behalf of my organization, the American Heart Association, and all others linked by our concern over the damaging effects of e-cigarettes, we support actions outlined by the Surgeon General report, such as:
Raising and enforcing the minimum age for selling e-cigarettes and all tobacco products;
Monitoring e-cigarette marketing, and conducting what are essentially counter-campaigns educating the public about the potential dangers of e-cigarettes;
Including e-cigarettes in smoke-free policies, and widening research efforts related to e-cigarettes.
Also, we hope the incoming presidential administration leaves in place new rules that extend the Food and Drug Administration's regulatory authority to e-cigarettes and other tobacco products. We also support adding e-cigarettes to the federal smoke-free public housing rule announced earlier this month.
While such efforts play out at higher levels, there's something each of us can do right away. It's exactly what Dr. Murthy recommended: Talk to teens and young adults about e-cigarettes.
Wherever you are this holiday season, if you see anyone 25 or younger with an e-cigarette, ask why they're vaping. Then discuss the risks they're taking, followed by the question, "Is it worth it?"
The few minutes you invest in preparing for and having such discussions could be the best gift you give.