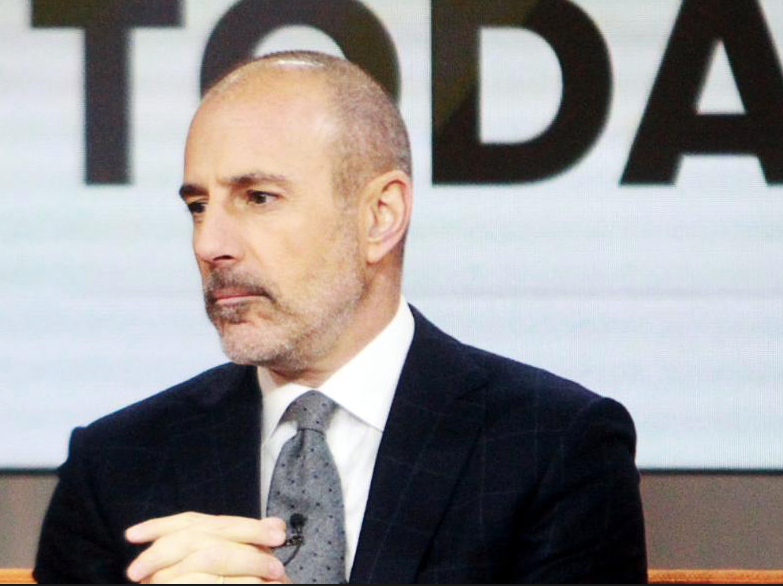 I woke up this morning as many did to the news that NBC "Today" co-host Matt Lauer was fired for "inappropriate sexual behavior at work." While the details are not known, the shock this announcement caused is known. It is stunning news…you know… the kind that is difficult-to- wrap-your-brain-around news.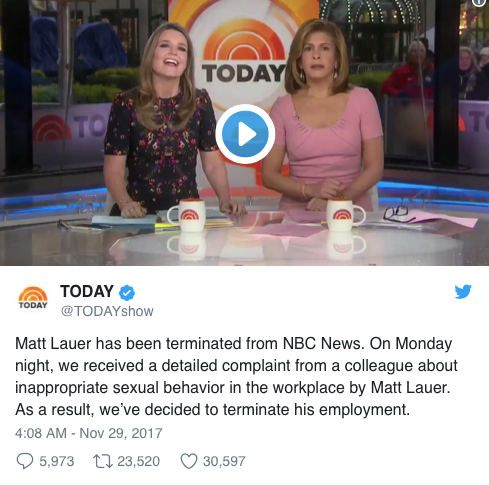 It was Matt Lauer who regularly delivered the news in recent weeks about others who were accused of boorish, harassing behavior and never once did he give any indication that he might be one who could use this hashtag: #Iharrassedtoo. In fact, I am reminded of my hopeful feeling back in 1977, rooting for Lauer to get the very anchor job that he now has lost. I am also reminded of the separation and animosity I felt towards NBC "Today" not so long ago…remembering their seemingly brutish behavior towards former NBC anchor Ann Curry. I stopped watching "Today" for a long time after that debacle only having recently returned. And now this. I am left asking myself, how could this behavior happen on a show that bills itself as "America's First Family?"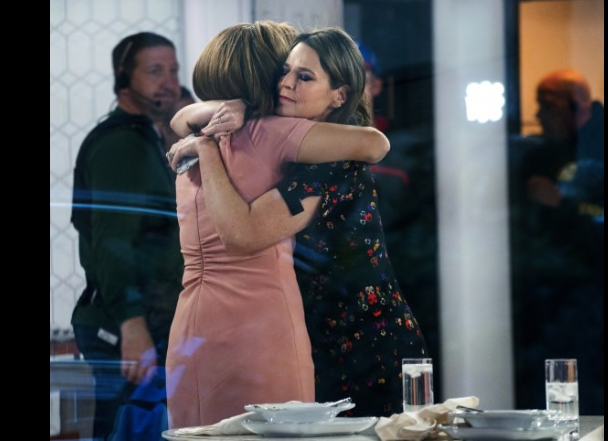 Savannah Guthrie, Lauer's co-anchor at "Today" aptly raised this question as she struggled to absorb the news: "How do you reconcile your love for someone with the revelation that they have behaved badly?" Like Guthrie, I don't know the answer but love, courage and forgiveness are known to walk the same paths. But it is courage that rules this day. We don't know the name of the woman who came forward but we do know that 'she' refused to remain silent and bravely decided that she could and should speak truth to power. She spoke loudly, saying what we didn't think we would ever hear about a man, who, was welcomed into the homes of millions of women each morning. Courage always shines the light even when at times it appears easier to remain in darkness.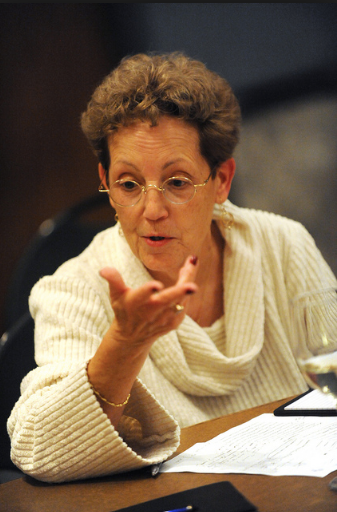 A friend sent me an essay that was written by his colleague and friend, Mary V. Buck, a former head of casting for Warner Bros. Television, and currently, a professor at Boston University College of Fine Arts. Buck wrote, "I teach senior students how to transition from college into the professional world. We work on the basic stuff… but the most important class I taught every year was how to handle sexual harassment." Buck strongly believed that students needed to know "they would be hit on, propositioned, compromised in ways that were uncomfortable and disgusting. I reminded them that they had the right to say no…to leave any situation that made them uncomfortable, that no job is worth compromising your safety and well-being. As far as I was concerned…this was the most important part of my program." Sadly, Buck admitted that as she dispensed these words of wisdom, "there were students who had already experienced sexual harassment and assault." We now know that every place of work needs a Mary Buck - to remind us that our value as women are paramount to any position or employment opportunity.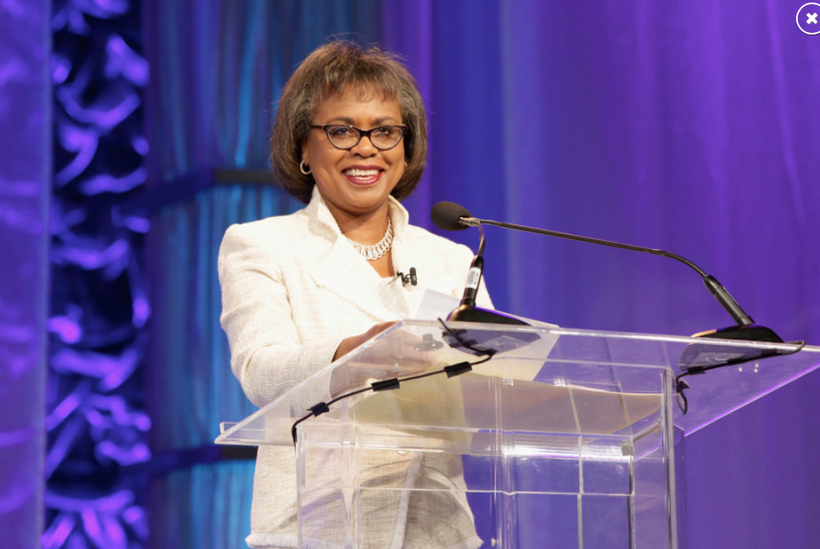 Anita Hill spoke loudly twenty-six years ago when she tried to tell us that Clarence Thomas was unsuitable to serve as a Supreme Court Justice on the grounds that he had repeatedly harassed her when she worked at the Equal Employment Opportunity Commission. Hill was subject to scathing criticism from her detractors - both men and women who impugned her character, questioned her motives, smeared her name, with one magazine infamously labeling Hill, "a bit nutty and a bit slutty." Anita Hill deserved better from us. She told us that she didn't see it coming and society labeled her a liar and worse, the cause for his injurious behavior. "Almost every woman that I know who has experienced being assaulted or harassed has consistently said, they didn't see it coming," Buck wrote and as a viewer of "Today," I can say that I didn't see it coming.
But like any story, there are always silver linings…no matter how cliché it sounds…life lessons always arise out of the ashes and it's no different now… women around the world are talkin' very loud and saying something…NO MORE… NO MORE…we will no longer accept the unacceptable…do you hear us now???…NO MORE…
REAL LIFE. REAL NEWS. REAL VOICES.
Help us tell more of the stories that matter from voices that too often remain unheard.
This post was published on the now-closed HuffPost Contributor platform. Contributors control their own work and posted freely to our site. If you need to flag this entry as abusive,
send us an email
.