It's a welcome development to see more women directors emerging in the indie film scene and it's my hope that this will soon translate into more women directing studio features, as well. We all know the statistics: the most recent studies reveal that women only direct 5 percent of the top 100 studio features -- and yet in the indie film world, they direct 18 percent of the narrative features and 39 percent of the documentaries.
One indie woman director whose work I've enjoyed in recent years is Kat Coiro. Coiro's latest film, the stylish, Italy-set romantic drama And While We Were Here, opens this weekend in select theaters and is also available on VOD. The film stars Kate Bosworth, Iddo Goldberg, and Jamie Blackley and features a voice-over by the great Claire Bloom.
Shot on location in beautiful southern Italy, And While We Were Here tells the tale of a neglected wife, Jane (Bosworth), who falls for a bohemian American youth, Caleb (Blackley), when her emotionally-remote viola player husband Leonord (Goldberg) is invited to perform in a concert in Naples.
The film is the latest in a tradition of stories about travelers whose lives are transformed by Italy. Bosworth and Goldberg give strong, sensitive performances as the troubled couple Jane and Leonard, while Blackley is disarmingly amusing as the Dionysian youth who disrupts everyone's carefully ordered lives. Bloom (Jane's Grandma Eves) provides a poignant voice-over commentary through tape-recorded interviews that recount her loves and losses during WWII.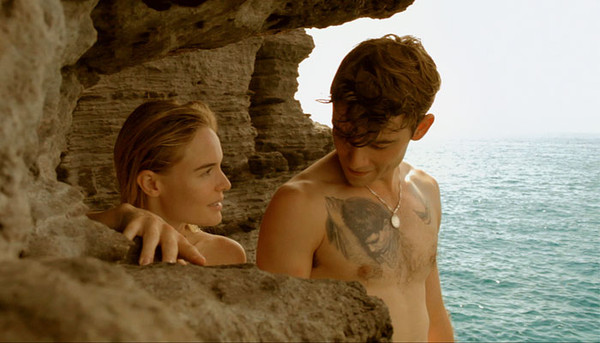 I caught And While We Were Here at the Tribeca Film Festival in 2012 and had the chance to chat with Kat Coiro a few months later at the LA Film Festival where she was screening her charming short film Departure Date. A romantic comedy starring Nicky Whelan and Ben Feldman, Departure Date (see photo below) is the first film shot and edited entirely at 35,000 feet - an innovative effort made possible by Virgin Produced and highly worth viewing the next time you're on Virgin Airlines.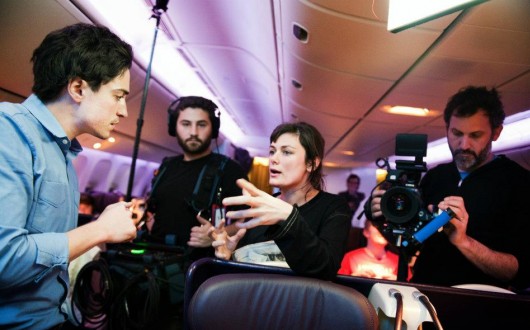 Coiro and I talked at the LA Film Festival about the importance of emotional honesty in storytelling, the joys of poetry, and the importance of creating films that honor brilliant women both past and present. The interview has been edited for length.
GM: I noticed in Departure Date and also in And While We Were Here that there's a real romanticism to these films, that they breathe with a heartfelt, poetic spirit. What draws you to these sorts of stories?
KC: I appreciate simplicity and I find that creativity often flourishes within the constraints of doing these very small projects in a very short time - and making them something people can relate to. So I wrote both of these stories knowing I had to keep them very simple and I didn't have time to get very flashy. You strip it down to what people enjoy: which is human connection, relationships, character-driven pieces.
GM: Do you have any special influences in filmmaking, in terms of women directors, classic movies, or contemporary movies?
KC: You know, it's funny, because I'm not a huge cinephile. When And While We Were Here came out [in festivals] I got this Variety review that was the most beautiful review I've ever gotten in my life that compared the film to Rossellini, and I said, "Hmm, have I even seen a Rossellini film?" And I have, but I'm definitely not someone who thinks that way - I don't have this encyclopedic mind when it comes to that. For me, it does come from a very honest place, it has to be a story that relates to me, and I think when you do that ... it will refer to things in the past that are honest, and I think that's what ties And While We Were Here to those [earlier] films.
GM: Do you relate directly to your protagonists by putting yourself in the place of the male or female leads?
KC: Both. I wrote that quantum leap speech [in Departure Date] from memory. That was something that I wrote when I was a kid. A lot of the male character that Ben played relates to me ... When you're writing so fast you have to draw upon things that mean a lot to you. Like the Romantic era poets. I love Keats and Byron and Shelley ...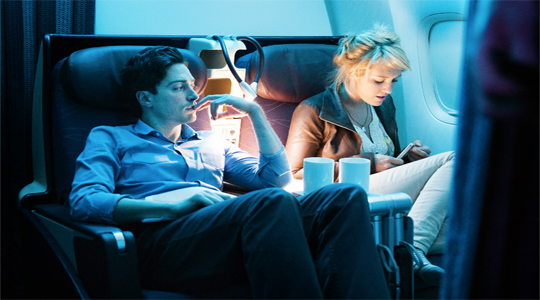 GM: You had the Jamie Blackley character [in And While We Were Here] quoting Vittoria Colonna's sonnets to Michelangelo in the film, so I knew you were a hopeless romantic. I knew you must like Keats and Byron! But Colonna was a woman who was a poet centuries ahead of her time -- and I think also of Louise Elizabeth Vigée Le Brun, who was the great portraitist of Marie Antoinette --
GM: What do you think of these historic women who were poets and artists when they weren't really allowed to have such careers in their day, versus the freedom that you have today?
KC: I feel very lucky. I feel that it is my job to honor those women. I remember when I first learned about Vittoria Colonna I thought, how amazing is it that in that time of art and poetry, when you only heard about men, there's this woman who's got this whole tome of absolutely beautiful poetry.
GM: There were a number of such brilliant women in the Renaissance --
KC: Yes, I kind of got into all that when I was writing the script. But you know, they were all women of massive wealth. And I think most of the men were too, and a lot of the artists had patrons. I don't think there were many women who were [from] the peasant class or the middle class. They were part of the aristocracy or royalty, so they were allowed to do that. They could be eccentric and, you know, not get married ... And I think it's fun that [Colonna's] love was for Michelangelo -- an unrequited love, which is a very powerful thing when you're a poet.
GM: And for many of those women, not getting married was what allowed them to pursue their art. They would even join a convent, like Hildegard of Bingen.
KC: Yes, yes, I love her.
GM: We've obviously been reading the same stuff. [Laughter.]

KC: It's funny because in Life Happens, which was my first feature, I have a John Donne poem. This is a chick-lit popcorn movie -- and I put in a John Donne poem! And in A Case of You, which is coming out in January [of 2013], which I didn't write, I put in a Walt Whitman poem. I think there's something really fun about bringing poetry to contemporary films. I think people appreciate it, you know? Because you don't get to hear it very often.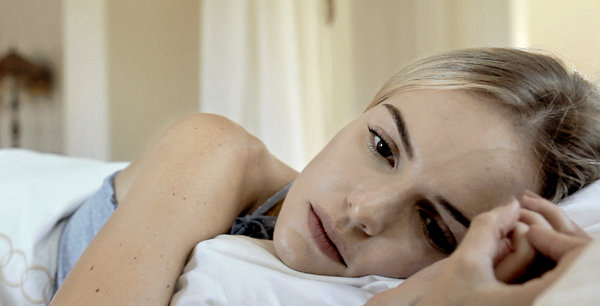 GM: Kate Bosworth gives a luminous performance in And While We Were Here. She was obviously very comfortable working with you.
KC: It's funny because I first worked with her on a Funny or Die piece called Idiots. She had been looking to do comedy and told me, "I cannot even get a comedy meeting." I met her in person and I thought "she's so funny," so we did that episode, and it went viral, it got like two millions hits within weeks. So she said, "Let's do something else," and I had this script I'd been writing for years [Life Happens], and I gave it to her. She signed on, and as soon as she signed on, the ball started rolling. And she's so funny in it.
I love to go to women who are just known for being beautiful and give them substance, because I find they're really grateful for it -- and they're really good, usually. Zoe Saldana and Kate were the two girls in Idiots, my cast in Life Happens was Rachel Bilson, Krysten Ritter, Kate Bosworth -- and they are these gorgeous girls. Even in this movie [Departure Date], with Nicky [Whelan], you Google her and she is in a bunch of bikinis ... [and yet] she's seriously one of the best actresses I've ever worked with.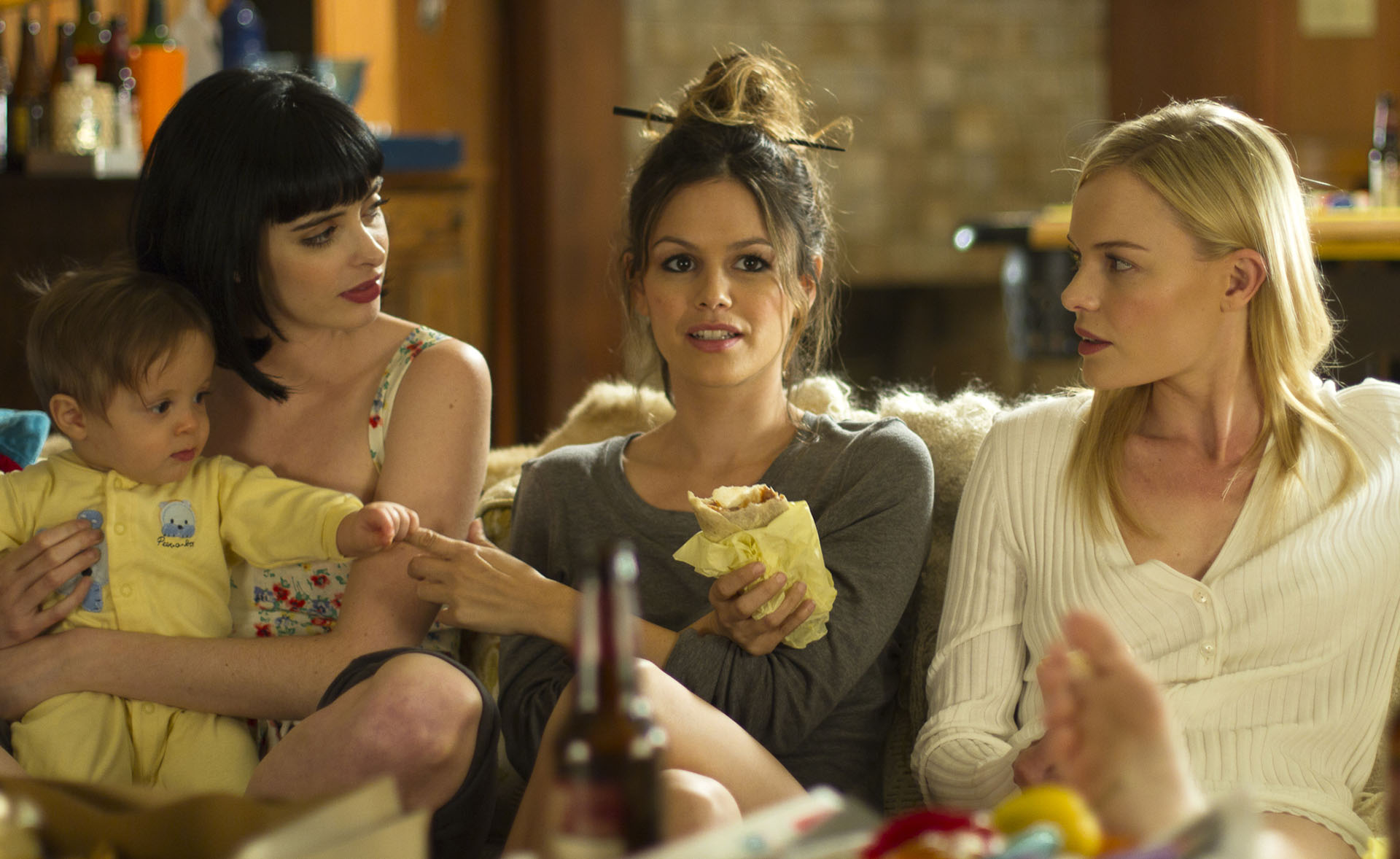 There's something about working as a female director where you're not relating to your actresses as a sex object and you're not defining them. You're relating to them as, "you're the female lead in this, and I respect you as an actress and not as a bikini model, which you're also very good at." [Laughs.] That has allowed me to get pretty unique performances out of the ladies. I think it's a strength that has definitely helped to launch my career, and I hope to keep doing that.
Calling all HuffPost superfans!
Sign up for membership to become a founding member and help shape HuffPost's next chapter