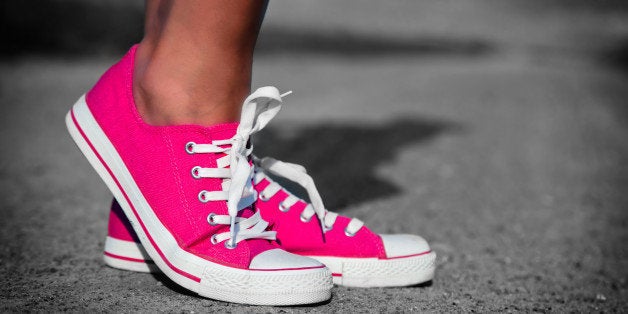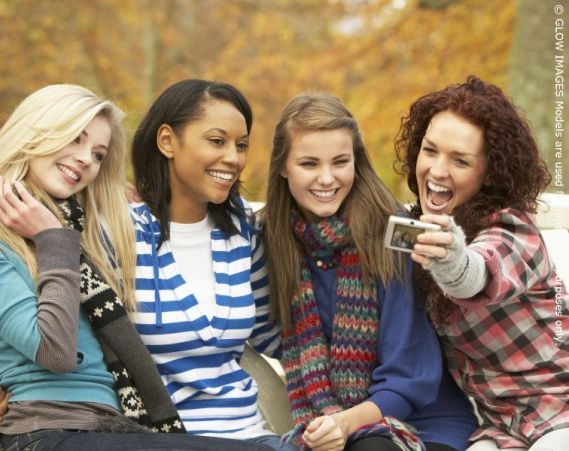 Flipping through her phone over an after-school snack, my teenage daughter asked with just a hint of frustration why so many of the people she follows on Instagram always look so perfect: the students she passes daily in her high school halls, the out-of-state friends, the ballet dancers.
Her question opened up the opportunity for some front porch mother-daughter dialogue about a healthier definition of perfection.
Giving my children a spiritual bedrock to stand on has been key to my parenting. The soccer games, ballet classes and trumpet lessons have nurtured their interests, but attending Sunday School and learning how to make scriptural wisdom practical in their daily interactions hasn't been an extracurricular activity in our home. My husband and I consider it as important as dental hygiene and homework assignments.
Having a spiritual compass and nurturing their direct relationship with God has helped them navigate the tricky channels of social media that provide a steady stream of influence and information in their daily lives. I want them to know their value goes way beyond the surface view of themselves on Instagram, Facebook or Snapchat.
When faced with disappointments and personal challenges, spirituality gives teens something immediate to turn to for answers and direction.
"For a teen, spirituality brings meaning and purpose. They learn their deeper value beyond what they've done or not done on the athletic field or in the classroom," Dr. Miller says in an interview about her book. "All of the work of adolescence, such as identity development and building relationships, looks entirely different from the seat of a spiritual self. The work becomes about calling, meaning and purpose, not just about outward markers of success."
That day on the porch, my daughter and I discussed how social media is a platform for telling the story you want to tell. And more often than not, the narrative lines up with the poster's ideal of perfection, from body image and fashion, to friendships and dating. I asked her to consider for herself whether her posts matched a spiritual model of perfection, one that doesn't come from magazine and media images that can cause envy and comparison, but rather one that considers qualities associated with an individual's relationship to God, such as artistry, beauty, inclusiveness, joy and light.
The Bible says, "God is light," and that these things are written, "so that your joy may be full" (I John 1). It also reminds us to "walk as children of light" (Eph 5: 8). My daughter liked the idea of asking herself if her posts would help her followers catch a glimpse of their own spiritual light and make them smile rather than feel unhappy or dissatisfied. Her spiritual education had shown her that "Love, redolent with unselfishness, bathes all in beauty and light." (Science and Health with Key to the Scriptures, Eddy).
That may sound like a high bar to reach, and yet viewing life through a spiritual lens contributes to a mentally balanced view of life. "Young women growing up on Instagram are spending a significant chunk of each day absorbing others' filtered images while they walk through their own realities, unfiltered," writes Kate Fagan in her ESPN article, "Split Image." She cites that in a recent survey conducted by the Girl Scouts, "nearly 74 percent of girls agreed that other girls tried to make themselves look 'cooler than they are' on social networking sites." Fagan relates the story of a college freshman who once posted, "Even people you think are perfect are going through something difficult."
This points to a need for models of perfection that go beyond self or media-imposed images that can be impossible for anyone to reach. Thoughts focused on a higher power bring a deep settled peace, as expressed in this passage from Isaiah: "You will guard him and keep him in perfect and constant peace whose mind [both its inclination and its character] is stayed on You, because he commits himself to You, leans on You, and hopes confidently in You."
Having a model of perfection that measures success and accomplishment against the better virtues of love and looks to a spiritual center for guidance is an option we can't really afford to ignore.