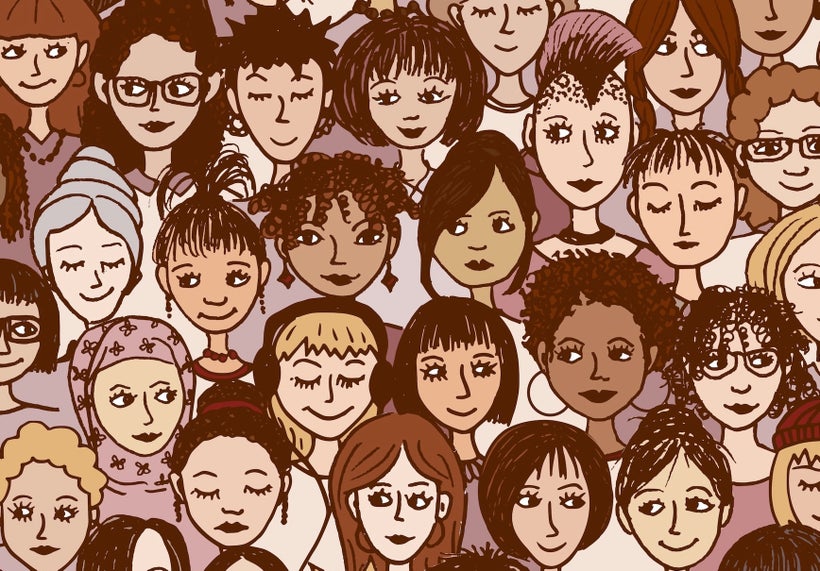 I was harmed by mammography screening despite never called back for more views and never having a biopsy resulting in a false alarm, known as a false positive. My harm, known as a false negative, resulting in an advanced breast cancer diagnosis, surfaced within weeks of my annual mammogram. It was after my surprising stage 3C diagnosis that my dense breast tissue, which occurs in 40% of women of mammographic age, was revealed to me. Each of my team of doctors disclosed to me that my cancer, which appears white on a mammogram as well as my dense glandular tissue, was hidden or masked by my dense tissue. My breast cancer diagnosis occurred not because of my faithful yearly mammograms but only when my cancer was large enough to be felt and hence progressed to an advanced stage, the opposite of what I was led to believe for more than a decade.
The underdiagnosis of mammography because of dense breast tissue, culminating in a false negative, is barely mentioned by the medical community as a harm. The U.S. Preventive Services Task Force published a scientific review in 2016 of the harms of mammography culminating in 105 references and thirteen pages void of any reference to the harm of the underdiagnosis of mammography. My blog post, "The Unmasking of Breast Cancer in Dense Breast Tissue: The Elephant in the Examining Room," reviews the indisputable science for four decades of the masking effect of dense breast tissue leading to a delayed diagnosis.
There are four categories of breast tissue composition, ranging from fatty to extremely dense. As the density of the breast increases, the reliability of a mammogram to see, and in turn, detect breast cancer deceases. Having a false negative is vitally important to the breast health of women as breast cancers that are underdiagnosed have worse tumor prognostic characteristics and survival outcomes. This is what mammography as the primary screening vehicle is designed to avoid, challenging the sole purpose of screening. Even considering treatment advances, research concludes that the size of the tumor and lymph node status are critical findings to the survival prognosis of a patient.
For several years, a plethora of studies have been published underscoring the harms of the overdiagnosis and over treatment of mammography screening. A google search results in pages of links to these harms yet there are few references to the harm of the underdiagnosis of mammography often resulting in a delayed diagnosis.
There are two divergent mammography screening camps - those who believe that participating in mammography screening is life-saving and those that believe mammography screening is overrated, causing more harms than benefits. The mortality reduction cheerleaders are hesitant to expose the limitations of mammography for fear of dissuading women from participating in mammography screening. It took patients, harmed by the underdiagnosis of cancer by mammography because of dense breast tissue and legislative champions to expose this best-kept secret to the public.
The overrated camp highlights the harms of mammography by lamenting about the cancers it finds, if left untreated, would never proceed to death with a desire to reserve screening solely to women who possess a higher risk of breast cancer. However, a standard of practice, which I welcome, does not yet exist which can reliably predict which cancers are the vital cancers which require treatment.
Results of a recent national survey sought to determine women's perceived importance of the harms and benefits of mammographic screening. The survey included four benefits and seven harms. The harms included anxiety, stress of a false positive, risky surgeries, radiation dosage, slow-growing cancers and increased costs to the patient and health care system. Predictably, the underdiagnosis of breast cancer by mammography was not included in the survey as a harm.
Ninety percent of the 407 respondents aged 40 to 59 were aware of the four benefits of mammography which included saving lives, earlier treatment, peace of mind and finding cancer early. Most rated these benefits as very important but were less likely to rate harms as very important. The authors surmise that physicians, public health officials, news media and advocacy groups lack balance by emphasizing mammography screening benefits and ignoring harms. They conclude that this unbalance poses a challenge to shared decision making about screening.
One of the first studies I read during my 3-week recovery from my single latissimus flap surgery in 2004, was a 1995 study by Gordon and Goldberg. The study concluded that the sensitivity of mammography is low in dense breast tissue and that ultrasound technology can be reliably used as an adjunct to mammography to detect cancer in dense breasts. This study, and others that followed, inspired me to advocacy when I fell prey to the common harm of the underdiagnosis of mammography screening in dense breasts.
Dr. Gordon continues to be transparent about the harms of the underdiagnosis of mammography, advocating for adjunct screening for women with dense breast tissue. As the medical advisor to Dense Breast Cancer, she speaks about the importance of shared screening decision making by talking truth about the benefits and harms of mammography.
As a consumer of mammography for my one 'good' breast, my desire is to replace the antiquated term 'mammography screening' with breast cancer screening, as we screen for breast cancer not for mammography. While mammography is currently the standard of practice for breast cancer screening, health care providers have an ethical obligation to talk truth about all the harms and benefits of mammography. If we are serious about personalized screening and shared decision making, we must expand the breast screening menu to include other screening tests, revisiting the screening interval for each patient and reexamining the current screening approach.
My talk 'From One Size Fits NONE to Personalized Screening,' sponsored by FUJIFILM Medical Systems will be featured at the annual conference of the Association for Medical Imaging Management in Anaheim, CA on Sunday, July 9th from 4:30-5:30PM.
Calling all HuffPost superfans!
Sign up for membership to become a founding member and help shape HuffPost's next chapter
This post was published on the now-closed HuffPost Contributor platform. Contributors control their own work and posted freely to our site. If you need to flag this entry as abusive,
send us an email
.