Sitting in the Steve Martin/Edie Brickell bluegrass musical Bright Star I knew the show would divide critics, but I also knew that it was impossible to leave and not at least respect the work of choreographer Josh Rhodes. His work is so perfect for the story both in an overt way (in the bigger more choreographed numbers in Act I) and in a subtle way (in the beautiful scene transitions). Considering Bright Star is a show that doesn't scream dance, his effort is particular impressive. It contributes to the show's lovely spirit throughout, whether it is entirely obvious or not.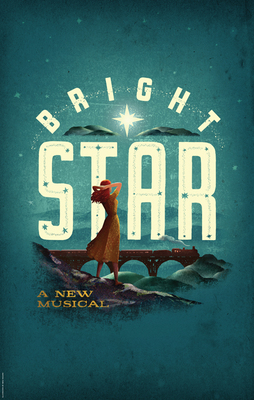 Rhodes, a veteran dancer of a handful of Broadway shows, got his first big break behind-the-scenes over a decade ago when Casey Nicholaw asked him to serve as assistant choreographer for The Drowsy Chaperone. For years after, he still danced while building his resume as a choreographer. He was a swing in Chicago and kept taking leaves of absences to choreograph regionally, but it had to stop. "For a while I was living two lives," he explained during a recent interview at the surprisingly uncrowded bar in Times Square's Hilton Hotel. "I would be creative during the day -- I would do anything I could for Broadway Cares -- and at night I'd put on my pantyhose shirt and dance. I loved that I was doing both. It was [Chicago/Bright Star Director] Walter Bobbie who called me, out of the blue -- I remember where I was, I was on 73rd Street -- and he said: 'Josh, Walter Bobbie. You got to go. I can't keep giving you leaves of absence. Someone did this for me when I was an actor and I kept trying to act like a director. At some point, you have to just be a director.'" Rhodes admits that it was difficult to leave Chicago, a definite paycheck for some years to come, but once he did other opportunities started rolling in.
He worked frequently regionally and earned acclaim in NYC for his 2011 New York Philharmonic staging of Company. A couple of years later he would make his Broadway debut as a choreographer with Rodgers + Hammerstein's Cinderella, a show he auditioned for by staging certain numbers. It was soon after Cinderella that he heard about Bright Star. He was working with Bobbie as choreographer for the John Kander/Greg Pierce musical The Landing off-Broadway and told Bobbie he wanted to do Bright Star, being drawn to the story of a young woman whose decisions are being made by men. Bobbie, who had staged Bright Star at Vassar's Powerhouse Theater without a choreographer, wasn't even sure the musical needed one.
And that is the beauty of Rhodes' work. Bright Star is not a show that has obvious "choreography" breaks. Unlike Cinderella, there is no traditional moment where the audience would think: "Oh, here is the need for a dance." But yet sitting at the Cort Theater his work seems indispensable. The ensemble isn't filled with traditional dancers -- I wouldn't want to see most of them try pirouettes -- but it doesn't matter.
Rhodes has been attached since a workshop the show had prior to its world premiere at San Diego's Old Globe in fall 2014. The musical has changed a significant amount since then, and so have some of his numbers. One thing has remained consistent though, his vision for the ensemble. He sees them as the fates, dancing the lead characters' emotions and pushing the characters where they need to be. In scene changes, they set the emotional stage. They loudly slam benches to build a train after a traumatic events. In a scene change in between two softer numbers ensemble members pair up in the background.
"I felt like what I was able to do is change gears for the audience emotionally by using the ensemble," Rhodes explained. "None of that is on the page -- when you read it, you don't know what to do with the ensemble. But Steve and Edie were so wonderful to work with, they said: 'Please, build them into something.'"
Rhodes said he was able to do this by really thinking about the characters and what they were feeling, more than what was happening in one scene or the next. "I do a lot of day dreaming," he stated. "I wait for one vision of one thing that makes sense to me. I know that sounds so crazy, but I sit there and wait for it. The story inspires me the most. It really does. I'm a story choreographer."
During the song "Do Right," a teenage version of the lead character of Alice (played by Carmen Cusack) is rebelling against her parents, and the ensemble is pounding the walls and the floor, having the full force tantrum that Alice is having in her mind. That noise the ensemble is making becomes part of the song. The same with the knee-slapping in the song "Whoa, Mama." It is a percussion element. Rhodes said that his associate choreographer, and husband, Lee Wilkins was particularly useful in staging these scenes because he was a percussionist early in life.
"[Musical director] Rob Berman was open to us adding this, and Steve and Edie were so excited by it," Rhodes said. "They are not from this world, so we sat in rehearsal, and they jumped out of their seats. After Kennedy Center, Steve thought certain moments could go longer, be bolder. I always say in this industry you live and die by collaboration and this was really a great collaboration."
Rhodes' work even helped the song "Asheville," sung by Margo (Hannah Elless) stay in the show. Out-of-town the number was song by Margo "Music Man style," as Rhodes put it, with her unrequited love Billy Cane (A.J. Shively) having left the small town bookstore in which she works to head to the city. None of the creators thought the number worked and Martin and Brickell were thinking of cutting it, but Rhodes thought he could rescue it. He came up with a concept where Billy, about to leave the shop, moves backwards, so Margo is singing to him; even though he is not really there, he is there in her mind.
I left Cinderella loving Rhodes' inventive, and generally interesting, choreography. I left Bright Star even more impressed because of the way his choreography is truly seamlessly part of the score and story. Rhodes (who has also choreographed First Date and It Shoulda Been You on Broadway) himself is aware Bright Star has its critics, but loves that the people who are moved by it are truly, sobbing, ten-tissues moved.
"You can't please everyone," he said. "I've never done anything that pleases everybody. All you can do is tell the story the best way you know how, make it was beautiful as possible, and as emotional as possible."
Calling all HuffPost superfans!
Sign up for membership to become a founding member and help shape HuffPost's next chapter