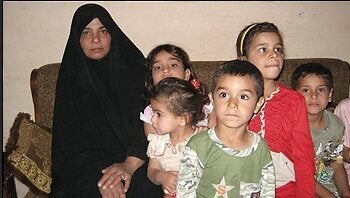 In my last entry, I wrote about the challenges facing businesswomen in Iraq. Numerous studies have shown that providing economic opportunities for women is critical to a country's growth, and Iraq is no exception. Yet many Iraqi businesswomen are extremely dependent on the U.S. government as a market for their goods and services. As the U.S. presence decreases, they will have to transition to working with the Iraqi government, which many of them don't trust, or transition to the private sector, which they can't do without loans that are very hard to come by.
Exacerbating these problems are the societal problems plaguing the country. Iraq has always been a pioneer in the Middle East for integrating women into society and promoting women's rights; however, over the past 30 years many laws that empowered women have been retracted and some men in society have become more conservative and less open-minded to women-owned businesses. This kind of thinking could set Iraq's economy back by decades.
During my visit, I had a chance to meet a group of Iraqi female politicians. The first comment they made was about unequal representation within the Iraqi government. While the Iraqi parliament is complying with its constitutional mandate that 25% of the seats must be held by women, there are no women in senior-level government positions such as vice president or serving as ministers at high-ranking ministries.
There also are educational obstacles that prevent people from pursuing their dreams. In Iraq, you don't decide what to study. When you take your final high school exam, your scores are sent to a central government entity where they direct you to one of the colleges that best matches your score. While students are able to indicate their area of interests, ultimately, it is the government that decides each student's educational path.
This is one of the problems holding back a woman I met named Balsam. She wants to start a retail clothing business and/or a healthy living/wellness business. Unfortunately, her degrees are in science and engineering, leaving her without a solid base of business knowledge. Her idea has potential, but she's unsure whether Iraqis will believe they would stay healthy by eating nutritious food and being physically active. Without a background in marketing and research, she has no idea how to determine this.
Another obstacle is that Iraq has been state-run society for the past 30 years. This severely damaged private sector development and the entrepreneurial spirit. Essentially, Saddam Hussein's regime stripped all creativity and ingenuity from the country. The last woman we heard from was named Mayada. She's in her late 20s and owns a printing/media company, housed on a US base.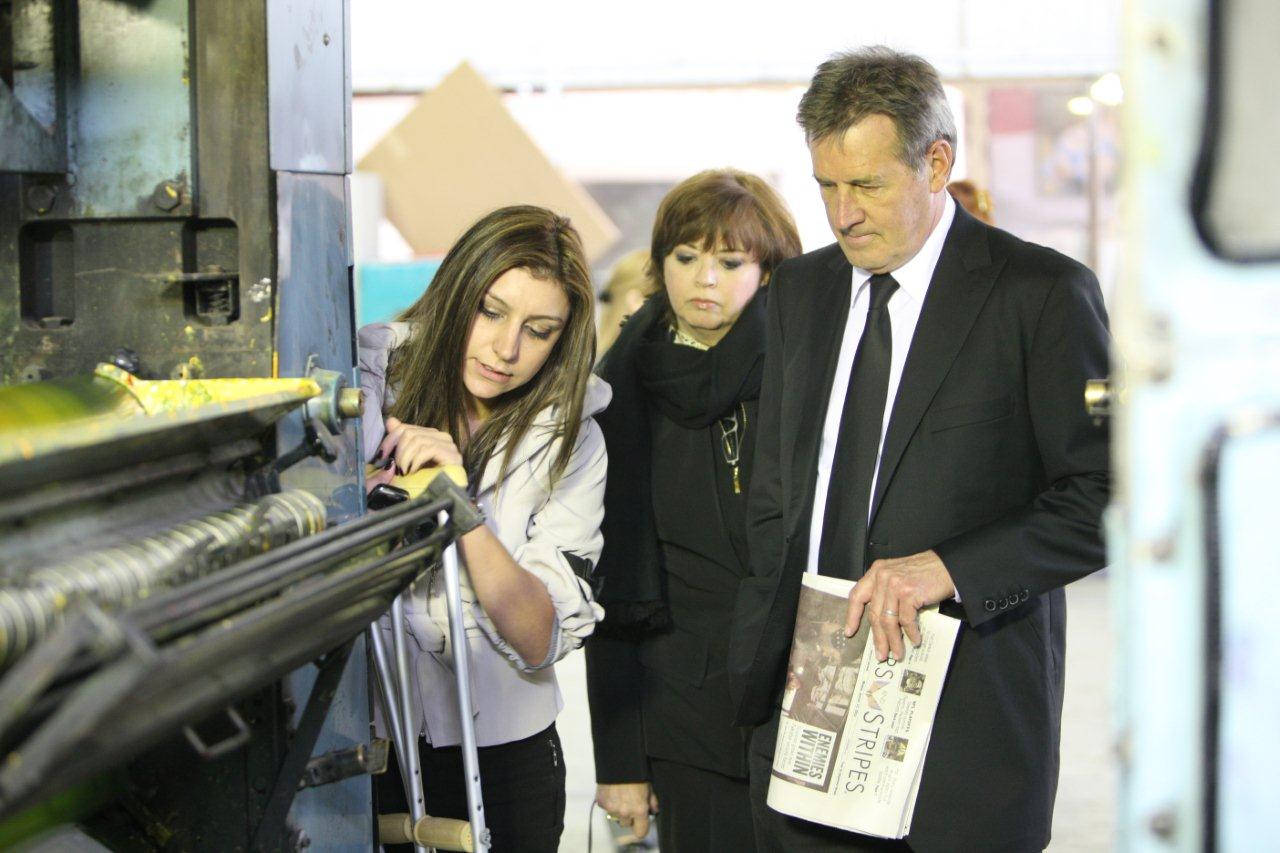 Tupperware Chairman and CEO Rick Goings and Elinor Steele with Mayada at her printing business. TFBSO photo by Tina Hager
Her parents were both professors. Her sister is a doctor and her brother is an architect. She calls herself the black sheep of the family because she runs her own business instead of working in a traditional profession. She is also unique as her business requires a creative spirit and ability to think outside of the box -- something many Iraqis are still struggling to grasp.
What impressed me the most is not the daily struggles these women deal with, but how uniformly hopeful they are despite it all. Iraq needs more brave, confident women like Mayada, who will follow their dreams and buck conventions and mores.
I came away from my first day believing that the energy of the women we met will turn things around - if not for themselves, then certainly for their daughters. But they will need a lot of help to accomplish this.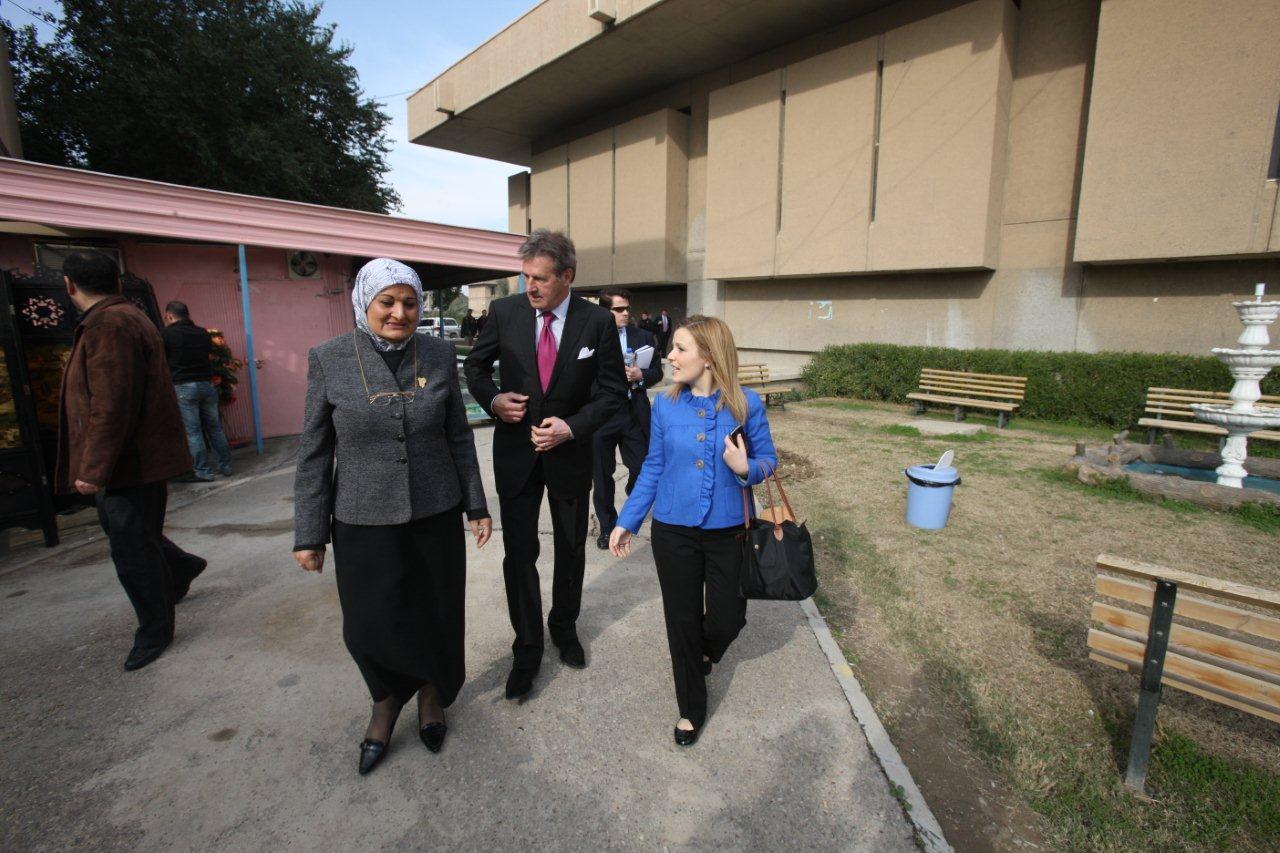 Tupperware Chairman and CEO Rick Goings with Dr. Nada Abed Al-Majeed Al-Ansari from Baghdad's College of Science for Women. TFBSO photo by Tina Hager
Now that I'm back in the States, the delegation and I will begin to formulate ways we can turn what we learned into a plan of action. In the meantime, I'd love to hear your thoughts on what we, as Americans, businesspeople and women, can do. I'll share some of the best suggestions from the comments section with the rest of the delegation.
Calling all HuffPost superfans!
Sign up for membership to become a founding member and help shape HuffPost's next chapter