Youths all over the world can drive economic and social progress; they can also threaten regional stability and security.
That's the tension at the heart of the Office of Global Youth Issues, headed by Zeenat Rahman, Special Adviser to the U.S. Secretary of State. In response to these global demographic shifts the office focuses on youth as positive agents of change.

"If social good means reaching the largest amount of people in the biggest possible way, young people in governments are completely necessary for solving problems," said Rahman, speaking at the Mashable Social Good Summit in New York City.

"Young people are going to be the innovators," said Rahman, "who are looking at creative ways to solve some of the entrenched problems that have no silver bullet."
Mashable Social Good Summit enthusiasts, like Rahman, took part in a three-day conversation from Sept. 22-24 at the 92nd Street Y. The venue was transformed into a giant think tank where a community of global leaders spoke and listened. The conference boasted a wide variety of participants and panelists. The dialogue was extensive and empowering: a display of innovative thinking and the potential of technology to tackle our greatest challenges.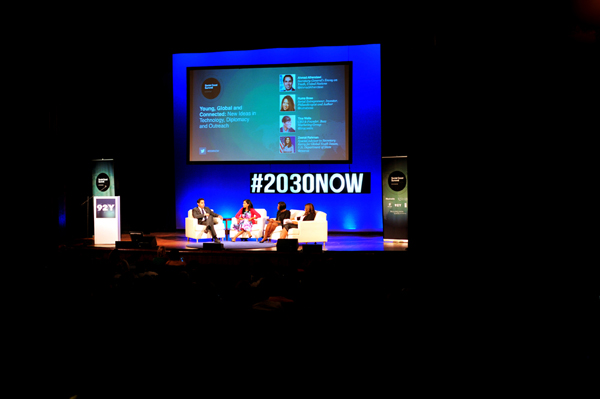 "My take is simply that we cannot afford not to invest in young people today," said Ahmad Alhendawi, Secretary-General's Envoy on Youth, United Nations. "It's time to act now. It's time to join forces and increase investment in young people."

"If we don't do the investments now, right now, we are going to have a global crisis," Alhendawi added. "This is a call for action, and a call for institutions to be more open and more inclusive for young people."
At the beginning of the Social Good Summit a goal was set: To unlock the potential of new media and technology to make the world a better place, and then to translate that potential into action. After just three days, matches were made and ideas were set in motion.

Investing in youth and the power of voice became focal points for many of the discussions at the conference. Like Alhendawi said, we need to be more open and more inclusive of younger voices.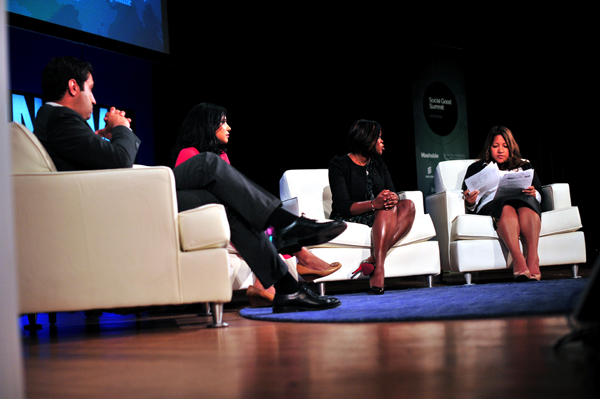 "There are too many discussions happening without Millennials," said Tina Wells, CEO and founder of Buzz Marketing Group. "It's really important to start including them, and not talk about them, but talk with them."

The conversation was global in scope: the proceedings were translated into six different languages. Video was streamed live to 1.5 million viewers worldwide. The future of media and youth was [is] in foresight.
So now, one global meeting and a question later: How can we, as a whole, continue to ignite this voice?

To listen to the full interviews, click here: Zeenat Rahman, Ahmad Alhendawi, and Tina Wells.
REAL LIFE. REAL NEWS. REAL VOICES.
Help us tell more of the stories that matter from voices that too often remain unheard.