The last thing I expected to talk about today with my kids was death. We were invited by HuffPost to join the #talktome initiative, which is designed to spark meaningful conversations between parents and children. Talking to my sons, we decided on two topics; my youngest son was going to ask me about Pugs (his obsession) and about the pets that I have had over the years. My eldest son was going to talk about Harry Potter and reading.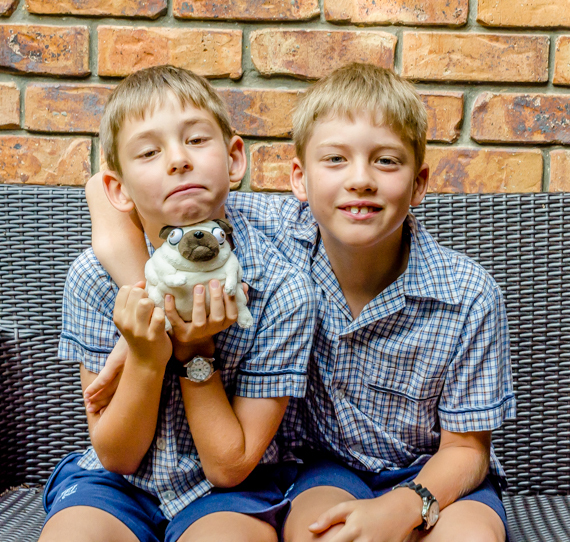 Picture: Hamish, his "pet Pug" and Angus
The following video is the first half, my discussion about pets with Hamish. As you'll see, it was unscripted and quickly he became interested in the specifics of how my pets died. I think perhaps he is aware that our dog Ollie is nearly ten, and getting old. When Ollie dies it will be the first pet he has lost (other than a Hermit crab or two when he was tiny).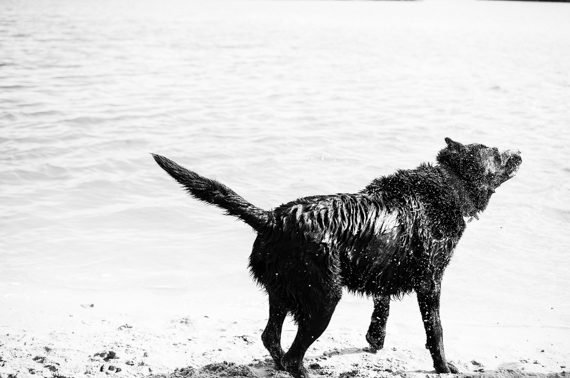 Picture: Our "real"dog Ollie
I encourage discussions with my children about death, and have done so over the past three years since the death of my father. Many people avoid the topic, not sure how to approach it, and what to say.
I believe the best thing you can do for your children is to be open and honest about your understanding of death. Tell them what you believe and know for certain, but also let them know what you are not sure about.
The most important thing to communicate to them is that yes, death is sad, but it is a natural part of life. Everything in the world is born and then dies.
Importantly, acknowledge their sadness and don't try to stop them from expressing their grief. We all deal with things differently.
Depending upon the age of your children you might like to do the following:
1. Read them a picture book about that touches on the topic of loss and grief. Ask you local bookstore owner or librarian for recommendations.
2. Create a shrine for the loved one who you have lost. This does not have to be religious, however, can incorporate religions icons if this is helpful and meaningful to your child. I have a photograph of my father and it is surrounded by tea light candles and incense burners. The children have added their collection of precious rocks and crystals to it. We light the candles and incense each night.
3. Be open with your grief. Cry in front of them because it lets them see that expressing emotion is a natural and normal part of life.
4. Plant a seed in the garden. Water it and watch it grow and bloom. Watch it also and acknowledge when the plant's life is over and it has gone back into the ground.
5. Find a photo of the loved one at various ages in their life. Show them as they grow and mature and talk about the fact that although their body changed, they were the same person all along.
6. Allow them to draw pictures of them with their loved one, or to draw how they are feeling.
If you are worried that your child is experiencing extended grief, and is not coping, please find a grief counsellor in your local area. They are trained and specifically help you with this.
For further information about dying, and how to instigate discussions please contact me at hello@katische.com or visit my website.