As a mom of bigs, it's hard to get my kids to talk to me. Sure, they talk when they want to talk, and they often filter what they say. Translation, they tell me what they want me to know, when they want me to know it. If there are two (sometimes three) sides to every story, I usually eventually hear the 4th (a side for each person involved, and the 4th side for the truth). It's a reality of parenting that I have come to accept over the years.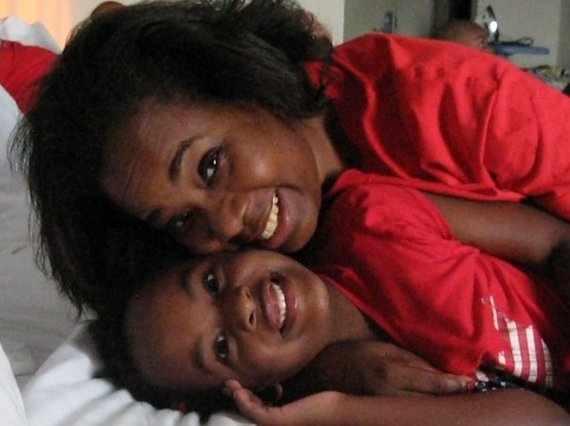 Even though I make myself available to them, and even though I remind myself to listen and not react there are just some things the adolescent mind does not want to share with parents. This week, The Huffington Post launched a movement to spark conversations between parents and children. Children of any age are encouraged to interview their parents in a quick video and share it with friends on Facebook.
When I presented the idea to my three, Jada accepted the challenge. In the picture above, she was five. Now I'm wondering how she has transformed into the picture below and is turning 13 in a few weeks.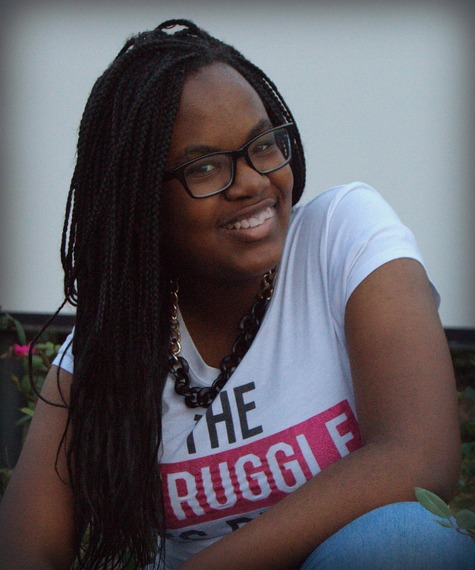 How and when does this happen? Check out our video below:
So my friends, it's your turn to encourage either your parents or your children and create a #talktome video of your own. It's fun and easy and we promise you'll be glad you captured a conversation with your loved one.
All you have to do is grab your smartphone and your parent or child (grandparents/grandkids and other special people are great too!) and follow the steps below.
(If you'd rather not broadcast your video live, no problem! You can record it like any other video and upload it to Facebook.) Once you upload the video, use the hashtag #TalkToMe and tag your friends in the description.
Here are some of the questions we used for our video, but you can feel free to create some of your own!
Tell me something you've never told me.
What do you know now that you wish you knew when you were my age?
Tell me the story of the happiest moment you've ever had.
What is the hardest challenge you've faced in your life?
What's the biggest lesson you'd like to pass onto future generations?
What are some of the little things you did for yourself or our family that made the biggest impact?
If you could have one wish for me and my children, what would it be?
If you had to choose one role model for me, who would it be and why?
I can't wait to see your videos!